There has been pictures posted online about Rafael Nadal's new haircut and lots of speculation around a hair transplant of some kind since he's had a few visible bald spots for quite a while. I would put this topic in the category of: "Who the eff cares?"
When you see Nadal swinging a blacked-out Head-shaped racquet however, you start to take notice – especially if you're a tennis gear-head. Rumours immediately started on Nadal trying out a new racquet to change up his game for the 2017 season = new hair and new stick might equal success, right?
Just look at this stuff from Twitterer and Rafa fan Lizzy P Rose: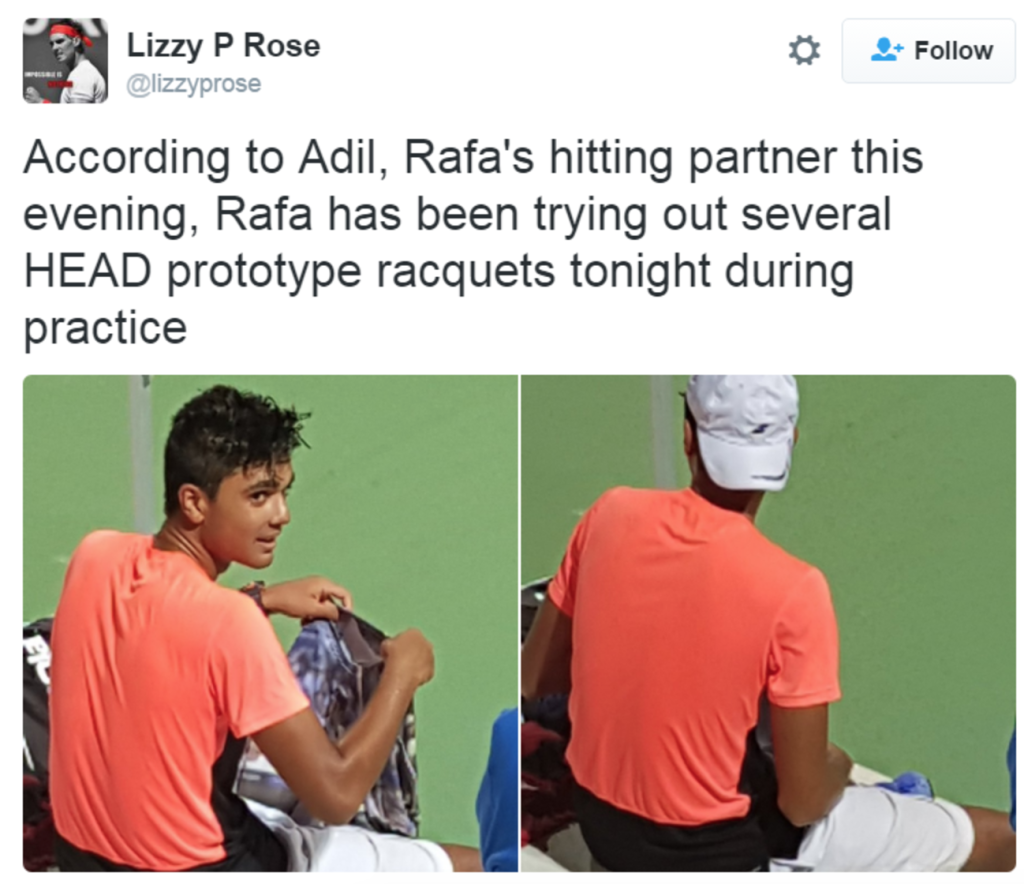 Still here pic.twitter.com/V0ZCuea0Mz

— Lizzy P Rose (@lizzyprose) November 22, 2016
Loads more stills to come pic.twitter.com/R3TWbkc6e3

— Lizzy P Rose (@lizzyprose) November 22, 2016
But then there was also this – from a video not taken long ago: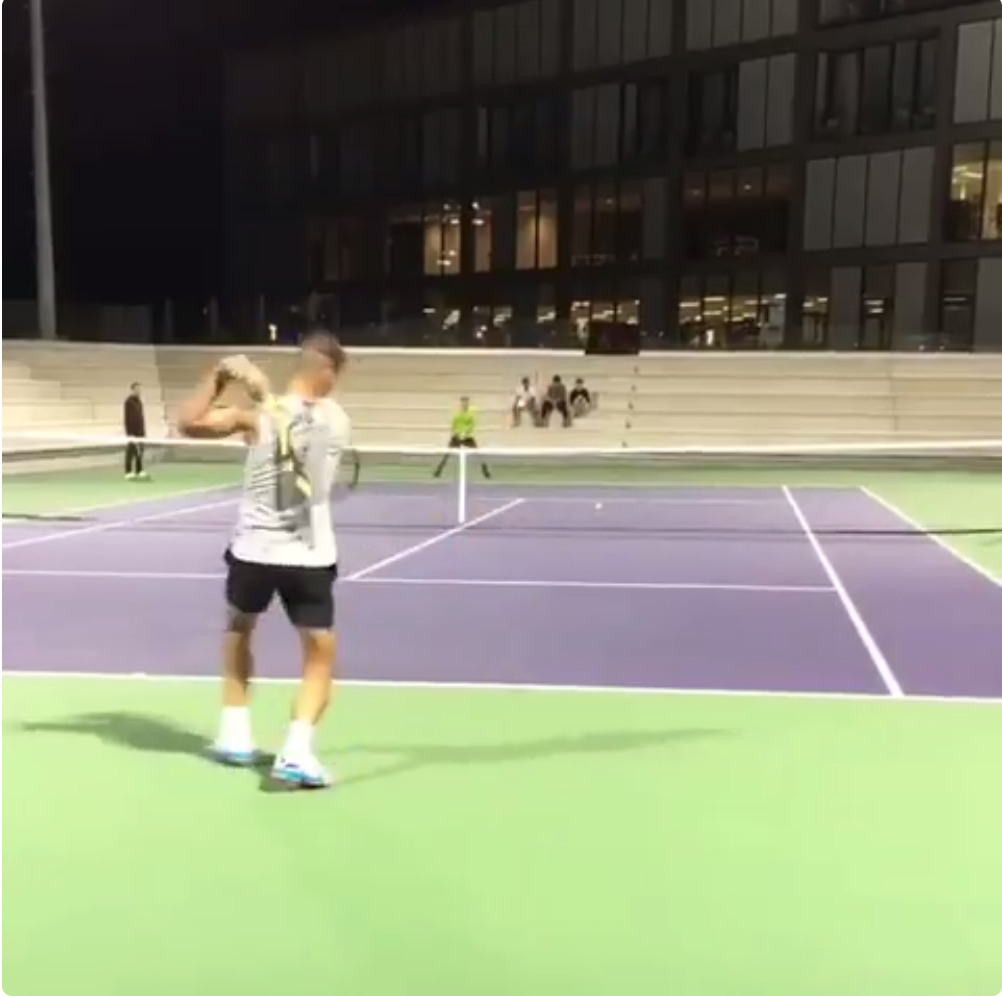 Nadal is clearly swinging his trusted Babolat Aero Pro Drive Original in the paint job of a Babolat Pure Aero in the above pic
. If you are curious about Rafael Nadal's racquet, I suggest this post. So the hitting session with the Head-shaped racquet is either a serious test to try a new racquet for 2017 or purely just to try something new for fun. I truly doubt we will see Nadal with a new racquet when the season starts, however the haircut can definitely be confirmed, whether it's a transplant or just a change-up – yeah, well, who cares?
Let's just hope we see Rafa back healthy and re-energized ready for some more vamos tennis!
Latest pic (from Getty Images):