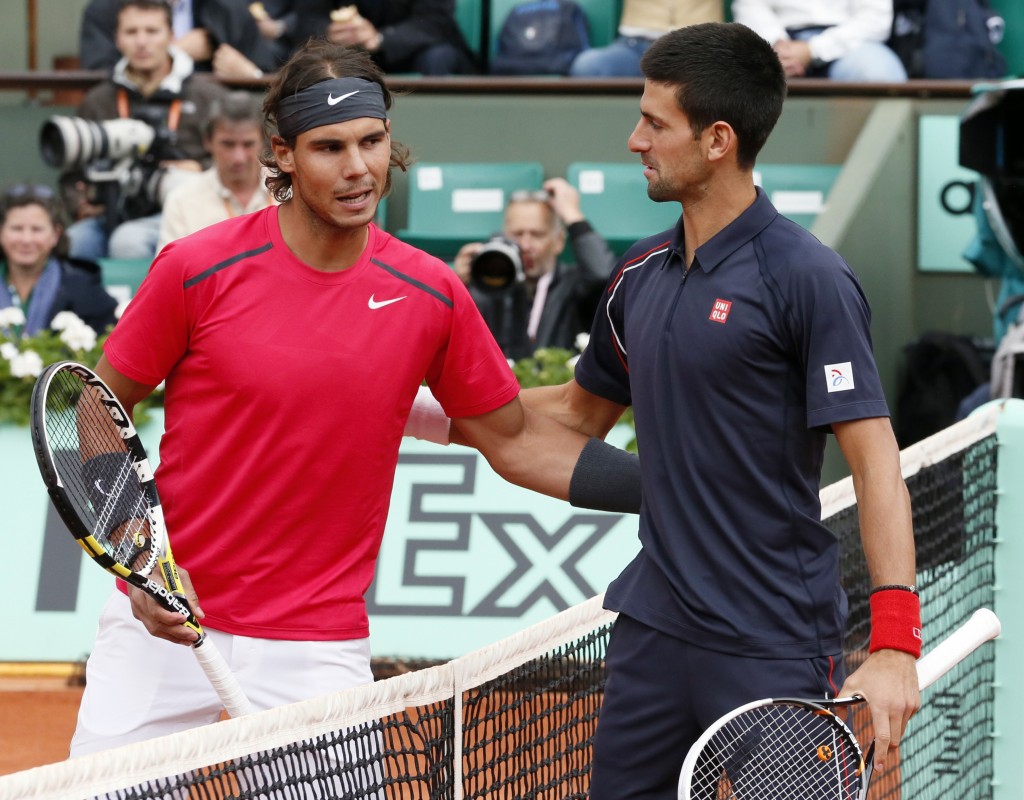 Come up with your caption in the comments section below and you can win…ultimate tennis honour. Or…pick any topic I should write about for my next post and I'll do it.
It started with Fedal (Federer and Nadal) and then came Djodal or Rafole. Maybe we'll get a Gulbadal or a Murrovic in this year's French Open final. But for this to happen we need a MAJOR upset to take place.
Can Gulbis really break through the seemingly impenetrable baseline wall of Djokovic?
Can ANYONE beat Nadal in Roland Garros? (Unless you're an angry Soderling playing a slightly injured Rafa).
I doubt it. I think we're destined for the dream final of Nadal vs Djokovic and I think it's Djokovic's time to win.
Djokovic is hungry enough, he has the strategy figured out, he has confidence from previous meetings on clay and…I guess it's just about time.
I'm not a big Djoker fan, never was, but I greatly admire the guy's ability to play tennis. He's possibly the most genuinely talented (stroke technique, movement) player I've ever seen (except for Federer, but I'm biased as a Fed fan) and I think he deserves to win all the slams simply because he's that good.
But this is Nadal on clay and he has to win three sets in one match, something he's never done although he's been close…you can't rule out the king of clay if he's playing on one leg and with his left hand (wait a minute…).
Nadal is simply the most physically and mentally talented tennis player I've ever seen by the way (although I never understood why someone doesn't try to kick his water bottles or something to get under his OCD skin).
So…let's get ready for exciting semi-finals and then…likely a new classic from Djokovic and Nadal!