As many of you who read this tennis blog know, I've been very impressed by the Prince Textreme line of racquets. Especially the Tour 95 and the 100P versions. Now it's time for Prince to launch Textreme 2 Beast racquets with Twaron.
Read my Prince Textreme Tour 95 review here
.
These Prince Textreme 2 Beast racquets sadly have very "beastly" specs and fall quite a bit outside my comfort range with their 280 grams unstrung weight and 104 sq inches head size.
Textreme is not so much a material, but a new way of weaving carbon, so that a higher torsional stiffness can be achieved without extra strain on the arm.  The addition of Twaron in the Textreme2 racquets is supposed to create an even more muted feel.
The most hardcore racquetholics know that Twaron was included in the Made in Austria Head Pro Tour 630 racquets (PT57A pro stock code) and that is supposed to have a created an almost magical sensation at ball impact. This is at least what the HEAD racquet nostalgics claim. There is some truth to that where the PT57A was produced does impact the feel slightly, but I'm not sure whether that is due to the addition of twaron or not.
I did write about the PT57A and the twaron in this post if you're interested in finding out more.
Here is the wikipedia description of twaron:
*Twaron (a brand name of Teijin Aramid) is a para-aramid. It is a heat-resistant and strong synthetic fibre developed in the early 1970s by the Dutch company AKZO, division ENKA, later Akzo Industrial Fibers.
Enough about twaron, but it's fun to see it reintroduced into the racquet making process. Maybe HEAD should go back to this instead of Graphene?
So what is the target group for the Prince Textreme2 Beast 104
? I would say beginners to intermediate player looking for a forgiving racquet with a huge sweet spot and good arm comfort. If you want to boost it up to a Babolat Pure Drive
-ish spec, you can always add a leather grip and some lead tape and you're there.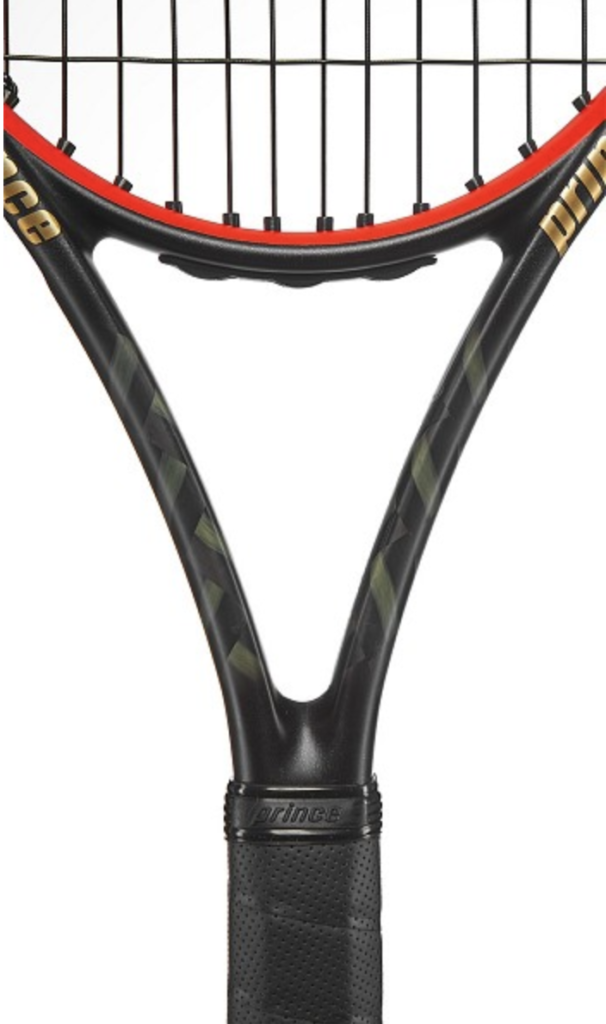 I haven't yet tested the Prince Textreme2 racquets, but based on my previous experience with Prince racquets, I think they will offer a nice experience for the right player. For me personally, I'm looking forward to see what kind of player frames Prince will create with the new Textreme2 material.
Specifications of the Prince Textreme2 Beast 104
Head Size: 104in²/671cm²
Length: 27in/68,5cm
Weight: 10.5oz/298g
Unstrung Weight: 
9.9oz/280g
Balance: 34cm/1 pts HL
Unstrung Balance: 
33cm/4 pts HL
Swingweight: 315
Stiffness:
Beam Width: 23mm-25mm-22mm
Composition: Textreme with Twaron/Graphite
Racket Colours: Black/Red
Grip Type: Prince ResiPro
String Pattern:
16 Mains / 19 Crosses
Mains skip: 7T,9T,8H
String Tension: 50-60lbs/23-27kg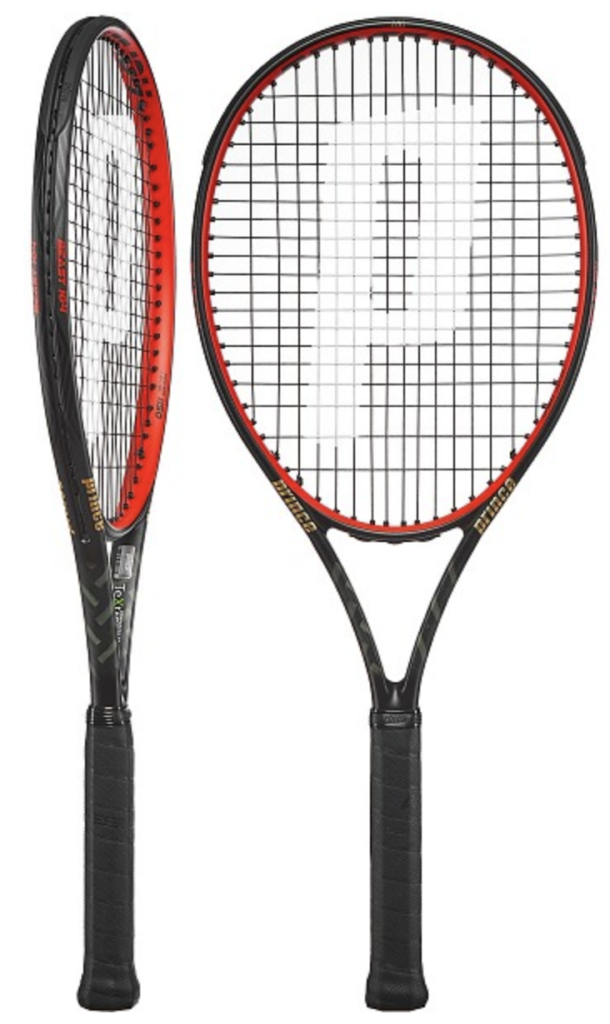 Would you buy a Textreme2 racquet? What do you think about Prince Textreme racquets in general? Please comment below!
***
Do you like Tennisnerd? Don't miss a word or video by stalking us on social media. Every like and follow is appreciated!

YouTube
Instagram
Twitter
Facebook Page
Racquet buying guides
Here is a great racquet buying guide to get you started.
What tennis racquet should I buy?
Top tennis racquets to buy right now
The Gear of the Year 2016
Tennis racquets for juniors
Tennis racquets for kids
Buy tennis gear
EU
Racquet Depot
Pro Direct Tennis