What is Tommy Haas' tennis racquet? For you one-handed backhand lovers or fans of good tennis technique and all-round skills, Haas is a great guy to watch.
Although he is retired, he has just announced that he is taking part in the exhibition tournament Bett1 Aces in Berlin. It will be interesting to see him battling the young guns there. He is a great grass-court player, so I think his best chances are on that stage of the tournament.
Haas is old-school and his racquet is old-school too (see the video below for more info). Sadly, he suffered from injuries for large chunks of his career. He still managed to reach the number 2 ranking in the world in 2002, silver medal in the 2000 Olympics, 15 titles, and the quarter-finals or more in each Grand Slam.
(If you're interested in what racquets other ATP pro's actually use..read this.)
For most of his career, Haas has been using the HEAD PT57A, which is the pro stock version of the old Head Pro Tour 630. I actually owned a few of Haas's actual Head Pro Tour 630s from 1996. Here are a few photos: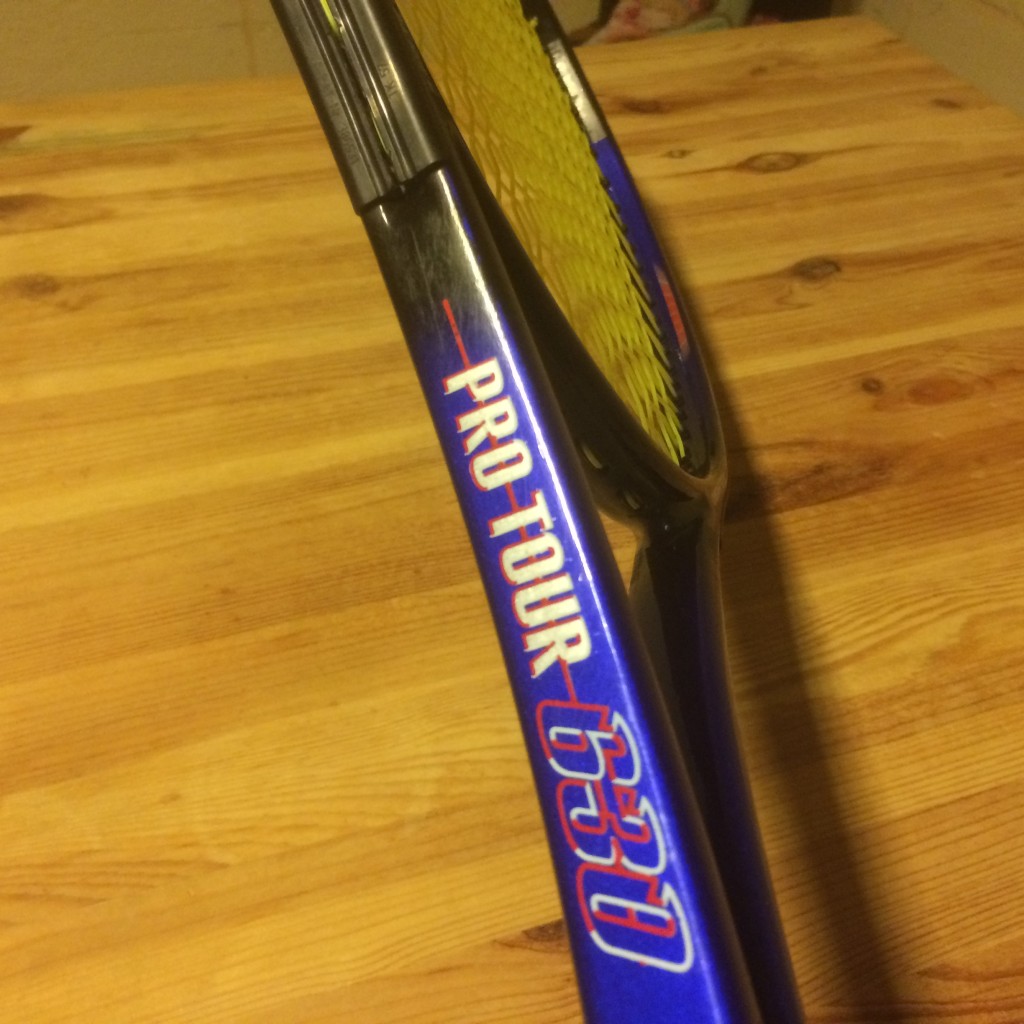 You can see Tommy Haas' initials on pic 2. This was racquet number 5. I had number 4 and 5.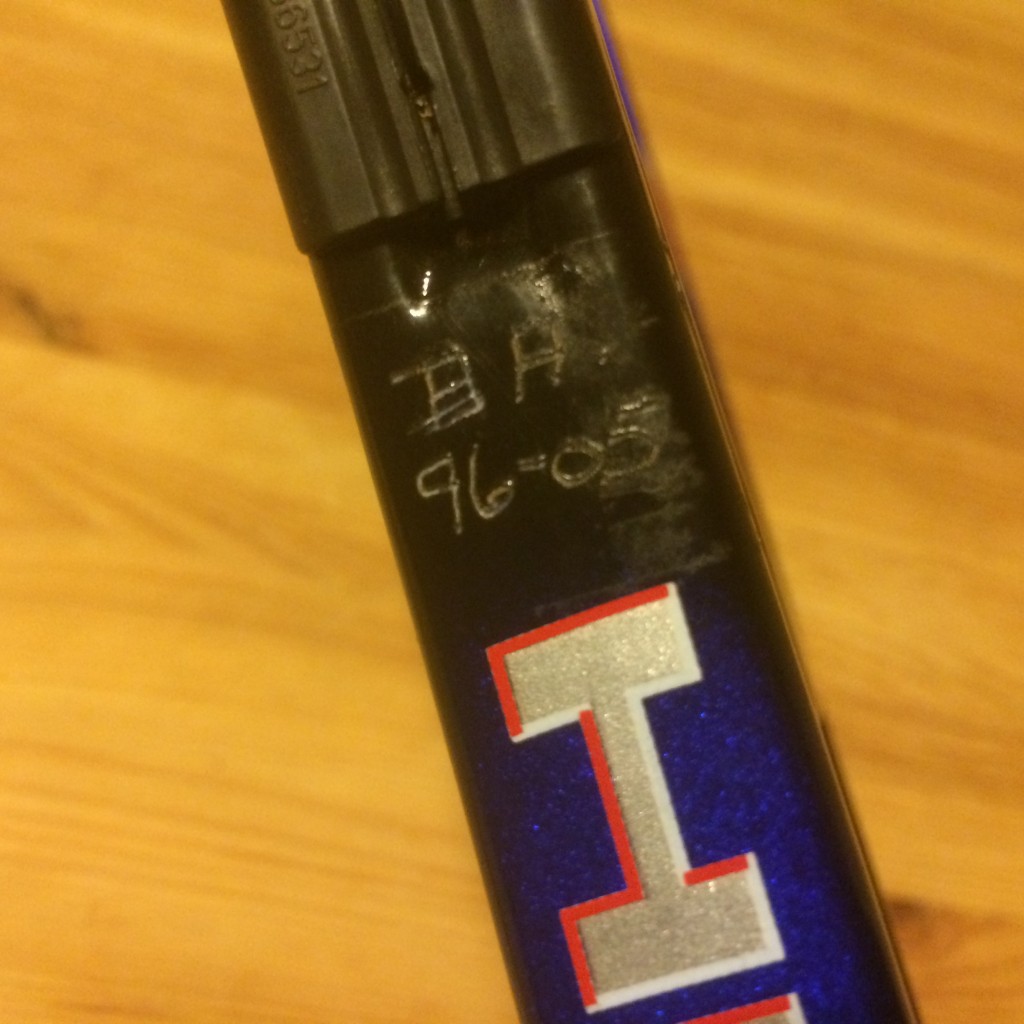 Tommy Haas Racquet specs
You can buy Tommy Haas' actual racquet from sites like prostocktennis.com or eBay. He used the Dunlop MuscleWeave 200g for a couple of years but then went back to the HEAD Pro Tour and the PT57A. His specs are quite heavy, very similar to Andy Murray's. They are both exceptionally technically gifted with clean strokes from both wings and an all-court game, so that kind of makes sense.
Here are Tommy Haas specs according to prostocktennis.com where you can actually buy his actual racquet. He uses a string setup of natural gut in the mains and a round and black poly in the crosses. Not sure what it is, so if you know, please comment below, thanks!
Head size: 98 sq. in. / 630 sq. cm.
Length: 27 in. / 68.6 cm.
Strung weight: 12.46 oz. / 357 gr.
Strung balance: 332 mm
Stiffness: 58
Grip size: L4 (4 1/2)
Grip type: Head Finest Calfskin + Overgrip
String pattern: 18 Mains / 20 Crosses
Paint: Graphene XT Prestige MP
Silicone: Yes
Lead: Yes
Pro stock code: Head PT57A
Other players using the Head Pro Tour 630 (PT57A):
Andy Murray (16×19)
Gilles Simon
Pablo Cuevas (PT57E actually)
Guga Kuerten
Thomas Muster
Sebastien Grosjean
Arnaud Clement
And many more…