There is lot of talk on tennis forums and among racquetholics and tennis nerds that the "holy grail" of racquets is the Head Pro Tour 630, known as PT57A in pro stock lingo. Is it really magic?
As I wrote in a previous post, I recently acquired a PT57A XL in a iPrestige MP paint job and it's the first HEAD Pro Tour 630 I'm playing in extended form. This particular racquet is from a now-retired grand slam finalist and has a molded handle (L4) and weighs 358 grams strung with a balance of 32 cm. Needless to say, this racquet is not the easiest to swing.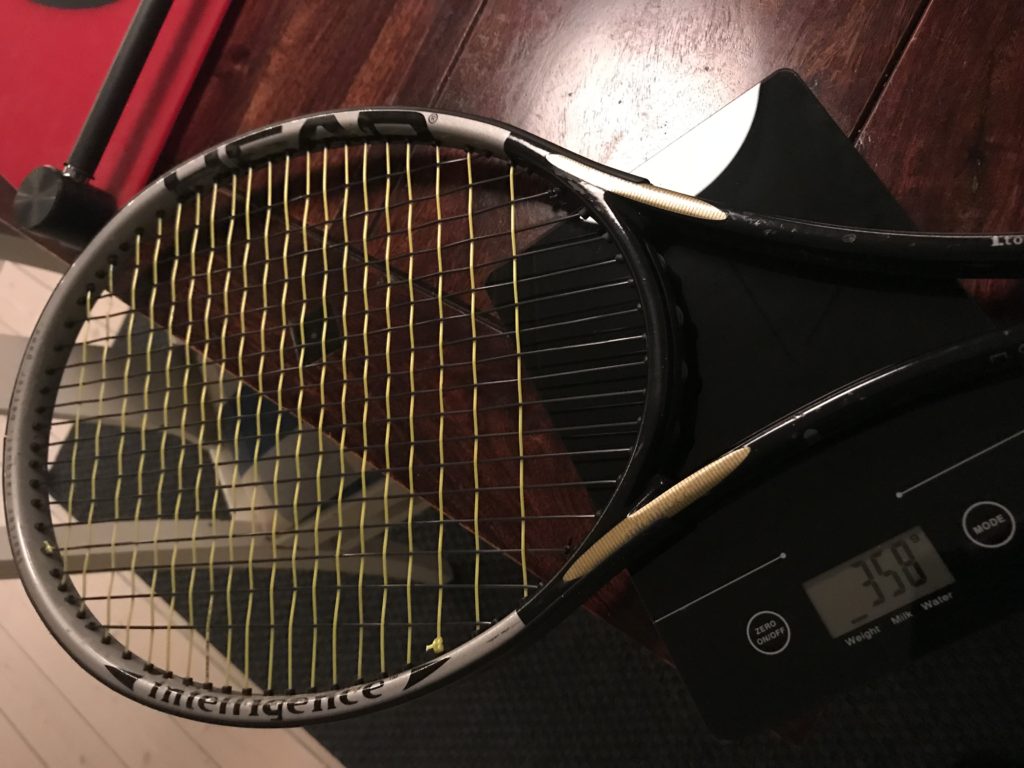 The HEAD Pro Tour 630/280 was released in 1994 and is hailed by many as the "holy grail" of tennis racquets together with the Wilson Pro Staff 85 (I'm currently testing the Wilson Pro Staff RF 85
). Both racquets have feel in spades, but the difference is that the HEAD Pro Tour 630/280 is still used today by quite a few professional players, most famously Andy Murray and Gilles Simon under the pro stock racquet code PT57A (and as you can see in the pictures they really enjoy their experience with the racquet!).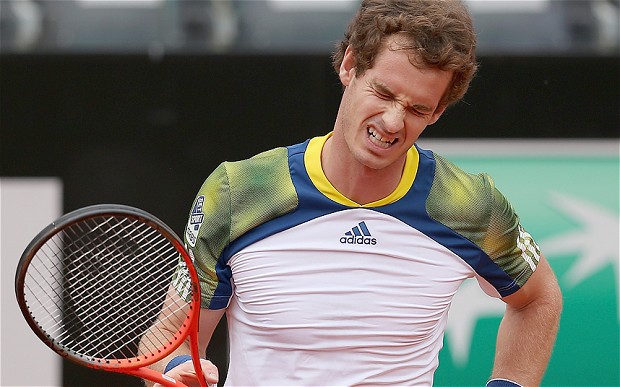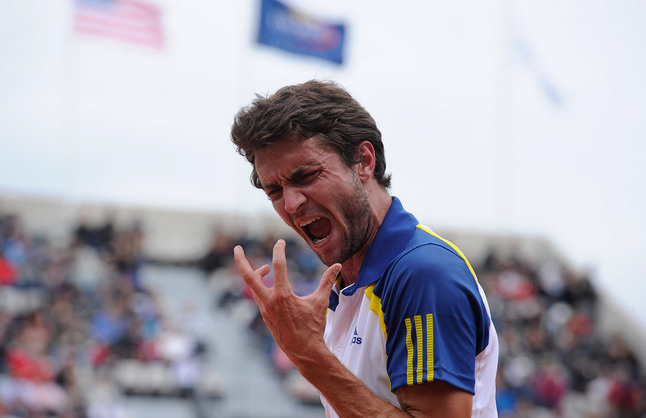 What is it that makes the PT57A such as magical racquet? In my opinion it does almost everything well, but the one standout feature is the beautiful flex that really pockets the ball like a glove and it almost feels like you're "throwing" the ball around with control. It is not a powerful racquet, so you need good technique to properly enjoy it, but if you have sound strokes –  this is racquet you have to try.
The feel of the PT57A is wonderful, but it might not be everything you look for when you're choosing a racquet. Especially the Pro Tour 630/280 is quite a hefty stick to swing and very few players use racquets around 360 grams strung today. The younger generation of professionals are pretty much all going with lighter racquets and increasing racquet head speed. Yes, you can hit a whopper of a tennis ball with a 300 gram racquet if you accelerate the racquet in the right way.
I have played quite a bit with the HEAD Pro Tour 630, but never a proper PT57A and never an extended one at that. My racquet is 27.5 inches and that extra length does add some pop on my shots. It didn't take particularly long to get used to the added length, but remember that I switch racquets all the time and sometimes use three different racquets in a one hour session (as you can see in the video below). I've learned to adapt my swing and technique to the racquet I'm playing with, but if you want to succeed in competitive play, I'd recommend finding a racquet you like and sticking to that over my serious bout of racquetholism that has turned into this website

A lot of people write to me and wonder: is the PT57A really as good as they say? And my answer has to be a little bit balanced:
No racquet is a magic wand. You need to identify which racquets suits your game style and the PT57A is not for everyone. But, like I wrote above, I do urge everyone to, if possible, try a PT57A or a HEAD Pro Tour 630/280 to really enjoy that wonderfully "classical" feel of the ball impact the strings. There are few tennis racquet sensations like that one. If it makes you into a better player or not remains to be seen.
I really enjoy low-powered and flexible control racquets, but when it comes to results I think I play equally well with a Angell TC 97 Custom and Wilson Ultra Tour as I do with a PT57A. And looking at the kind of money you need to spend to get one, two or three PT57A…it requires a real racquet connoisseur for it to be worth it. Myself, I'm as happy with my Wilson Ultra Tour, (which I hit with completely "stock" in the clip).
Actually to make my racquetholism worse, I started hitting a bit with my practice partners Wilson Six One 95S
, leaded up to 348 grams and a 31,5 cm balance (my ideal spec!) and for a while I could do whatever I wanted with the ball (it was strung with Yonex Poly Tour Pro
). As loyal readers know, I've always been a fan of the Wilson Six One 95
series (recently re-issued!) and that flame came rushing back to me with the Wilson Six One 95S in my hand.
Whatever this path will lead I don't know. Maybe I will never be "cured" of wanting to try a different racquet every other session or maybe I will decide that I need to take my tennis more seriously and stick with only one stick. Right now, that is likely the Wilson Ultra Tour.
But then again, I haven't tried the Wilson H19 properly yet…