It's racquet releasing season and besides the big kaboom launch of the hyped Project One 7, that became the new Babolat Pure Strike we have Wilson launching a new series of Blades with Countervail technology and Yonex adding SV to their VCORE series. There is so much jargon in the tennis racquet making community, so many technologies to keep track of. VCORE has been around for a while, but I have no clue what it means but I intend to find out. SV means "Spin Vortex" and means the fins on the inside of the tip of the frame, as well as those inside the hoop at 2 and 10 o'clock. Their intention is to decrease wind drag and increase swing speed. Tennis.com also states that it includes: Nanometric XT—"a highly flexible carbon material—is positioned inside the upper portion of the racquet to facilitate better ball pocketing and longer frame kickback for increased propulsion."
In layman's terms, what Yonex is trying to do is to fight with the other racquet makers in creating a spin-friendly, light, yet controllable frame, much like the Blades or the Strikes (they do already have the DR98
to be fair)  The sweet spot around players' racquets these days seem to be 98 inch, 305 grams, 70 stiffness unstrung (66-67 strung) and with a 16×19 string pattern and Yonex VCORE SV 98
really fits the bill here.
The racquets do pretty much what you expect from them. They're relatively easy to swing and quite stable despite the relatively low weight. The stiffness may bother some (potentially many), especially when paired with a poly (and to be honest, it seems weird to use this kind of frame without a poly string), but it does appeal to a wide user group since you get good spin and decent control in a user-friendly package.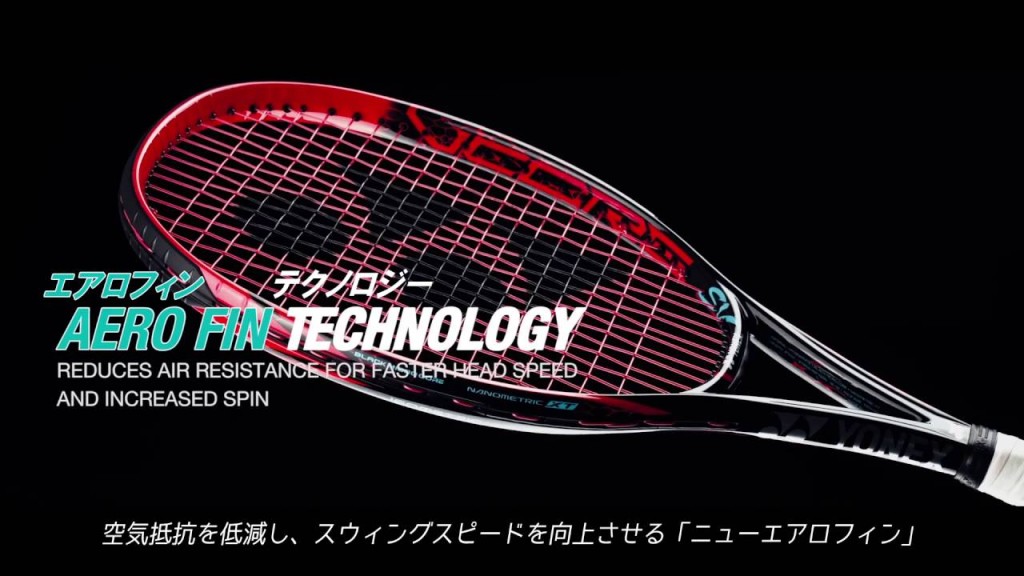 If you look at the TW reviews, the feedback for all of the frames in the Yonex VCORE SV series is pretty much the same – it is easy to swing, spin-friendly, but not that comfortable and lacking feel. I think these are things you'll see with most frames in this spec range, but personally I really appreciated the Wilson Blade 98 (2015)
because I think you got good feel despite its lightness and stiffness and I have yet to try the new Babolat Pure Strike (2016).
I still find it strange that the racquet manufacturers such as Yonex doesn't try to sell even close to the model of their biggest stars – most racquetholics know that Wawrinka plays the 95D and not the VCORE 97 Duel (330g), but they persist that this is the case. Why not use this moment to sell the exact specs of Wawrinka under the VCORE SV 95
? And if you can't sell the exact specced racquet, why not at least get the head size of the player right? I think racquet brands should release signature editions with light and ultra light versions, exactly what Wilson is doing with the RF97 Autograph. Why doesn't Yonex have a Stan the Man autograph (I blogged about this situation previously here)? I'm sure they can charge for the exact same model that Wawrinka is using, the same Wilson is charging a premium for the Pro Staff RF97 Autograph
.
Anyway, time to stop ranting about the pro stock tennis racquet situation. The Yonex VCORE SV series is out and I'm sure they're worth a swing, because is a high-quality producer who seems to understand the player segment well. However, I still think their top seller (rightly) should be the DR98. Oh, by the way, why not try to work a bit harder on the naming of the different frames?
Have you tried any of the VCORE SV models? Please write your feedback in the comments.
Buy the Yonex Vcore SV from one of our affiliates and a few cents goes to Tennisnerd: