In another episode from Tennisnerd Academy, we deal with the backhand basics, both for single-handed and double-handed backhands. We hope you like it! Any questions? You know where to put them!
A lot of players suffer from a much weaker backhand wing which leaves them open to attack and for their opponents to quite easily use this to their advantage. That is why it is beneficial to go back and look at your technique and try to work out what you can improve. In this video, we look at the backhand basics, but it is something even more advanced players should remind themselves of from time to time. It is easy to get lazy with footwork and suddenly your timing is all off, etc.
Coaches Nik and Vijay help to go through the various different backhand backswings, such as the "loop" (Djokovic), the "high takeback" (Nalbandian) and the "low takeback" (Nadal) and describe the pros and cons of each style. Whatever style you feel comfortable is fine, but there are a few things to think about in your stroke mechanics to reach a higher degree of success. We also look at the one-handed backhand and discuss the style of Federer, Wawrinka, and Thiem and demonstrate a few different approaches to that shot.
In the backhand basics video, we also cover the various grips and follow-throughs for the one-hander, two-hander, and the slice. You will also find a few key tips to the stroke, whatever technique and style you are using.
BACKHAND BASICS – TENNISNERD ACADEMY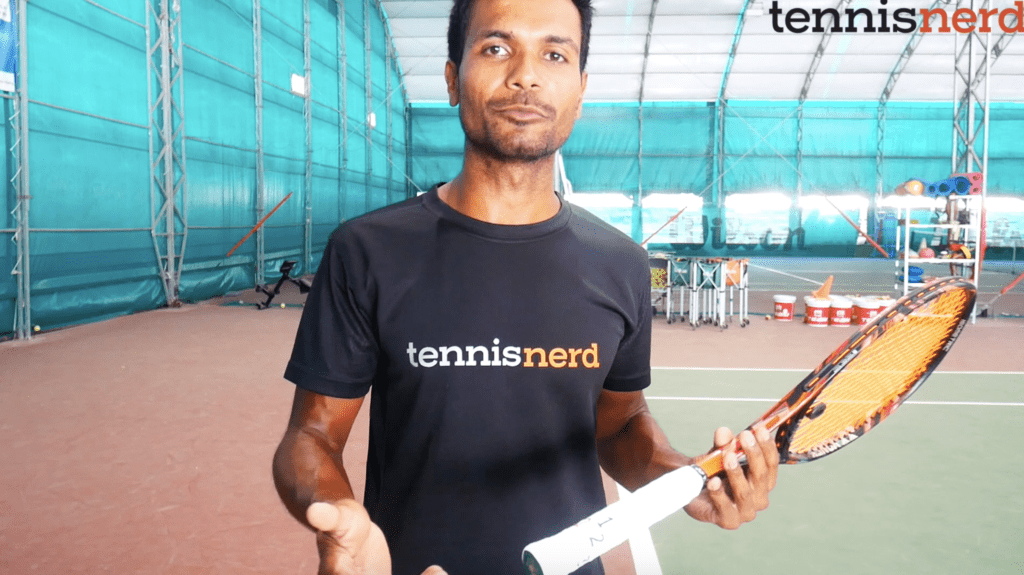 Now open up for your questions about the backhand and hope to cover them in our next video, before we move on to the next stroke in our basics series. We can't deal with all of the questions but will try to cover the ones we find most common and important. So put your questions below or in the YouTube comments section and we will do our best to deal with them as fast as we can. We are getting a lot of feedback at the moment so replies might take a bit longer than usual…
We hope you like the video and that you tell your tennis friends about Tennisnerd Academy. We are still having some issues with sound and light so that is something I will be working on from now on to improve so you can have a better experience watching our videos.
Would you be interested in some form of video coaching with Nik and Vijay or racquet consultation with Tennisnerd? We might launch this feature in the future so keen to hear if this is something that would interest you or not. We might also offer the possibility to come to Malta for training/sparring sessions if you're interested in that.
Thanks for watching this video!