This is the first video from Tennisnerd academy with hopefully many more to come. This video deals with the forehand and is part one of a series. We wanted to cover a few important factors of the forehand: grips, backswings & follow-throughs.
We want Tennisnerd academy to be an inspiration, a learning source and a forum for different types of tennis techniques. This is not just about telling people: This is how you hit a better forehand, it is about showing different ways to do it and talking about the various pros and cons. Tennis is a rich game full of subtleties and we don't want to pretend there is a one-stop-shop solution for anything. The more you know, the better decisions you can make and the more progress you can make in your game. This is our approach to the Tennisnerd academy videos.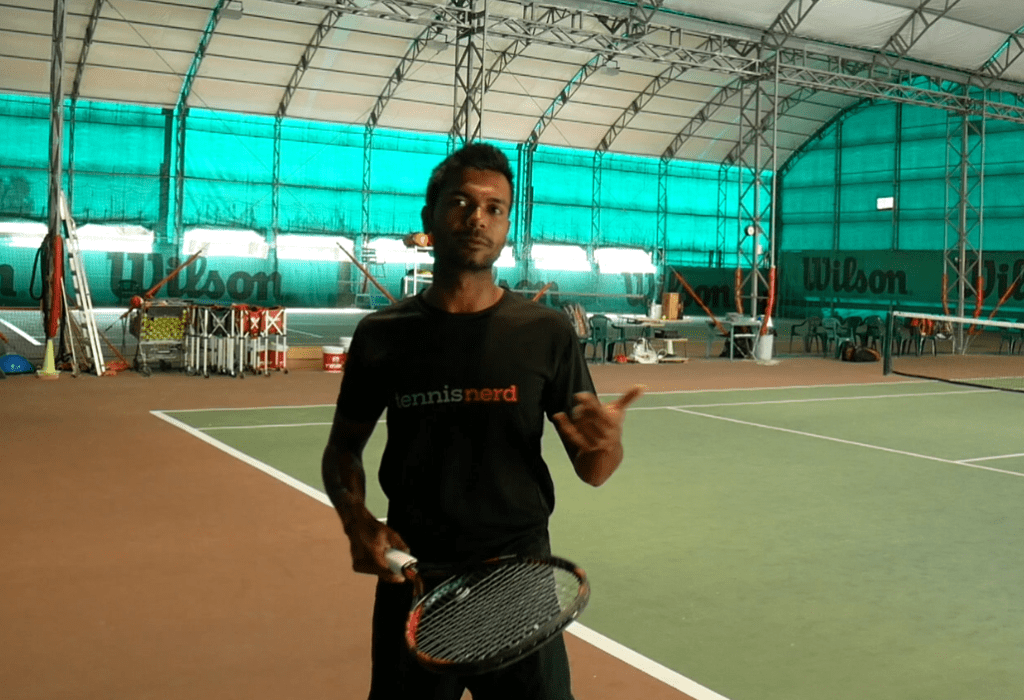 The first video deals with the forehand: grips, backswings, and follow-throughs. Yes, there are many videos and sources dealing with the various grips, but I think we need to start from the beginning. Especially since I have myself moved from an Eastern to a Semi-Western grip and it is still a process for me. A process I enjoy and embrace, but definitely a source of frustration at times when you are not playing your best. But I see it as a long term investment in my tennis enjoyment and that makes it worth the struggle.
The forehand: Grips, backswings & follow-throughs – The Video
What is important in tennis is to get the basics right. That is why we wanted to start with the grip, the different backswings, and the follow-throughs. You might already be happy with your forehand technique, but not know exactly what you are doing or how you are able to generate power. I hope this video will help you understand a bit more of what is going on and what different styles there are from recreational players to guys on the ATP tour.
What parts of your game do you need to work on most? Please comment below and we will try to deal with it in future videos.