From today, Wednesday 8th, I will be watching some good grass court tennis at the Boss Open. Murray, Kyrgios, Shapovalov, the field is strong!
The Boss Open was previously called the Merdeces Cup (or Stuttgart Open), but has since 2022 changed title sponsor. Hugo Boss or "Boss" is now moving into tennis, most famously with this title sponsorship and that of Matteo Berrettini. It's fun to see other mainstream or high-end brands moving into tennis. Every injection and exposure the sport can get in this difficult media landscape is appreciated.
This is my fifth year or so at the Stuttgart ATP 250 (I have visited ever since it changed to grass courts) and I truly enjoy the atmosphere in the city and at the tournament. It's well organized, not too large so it gets overwhelming, in a beautiful venue and usually offer some exciting players and matches. If you can afford the VIP package, the food and drinks are excellent and you can watch the side courts from the VIP area.
What to expect from grass court tennis?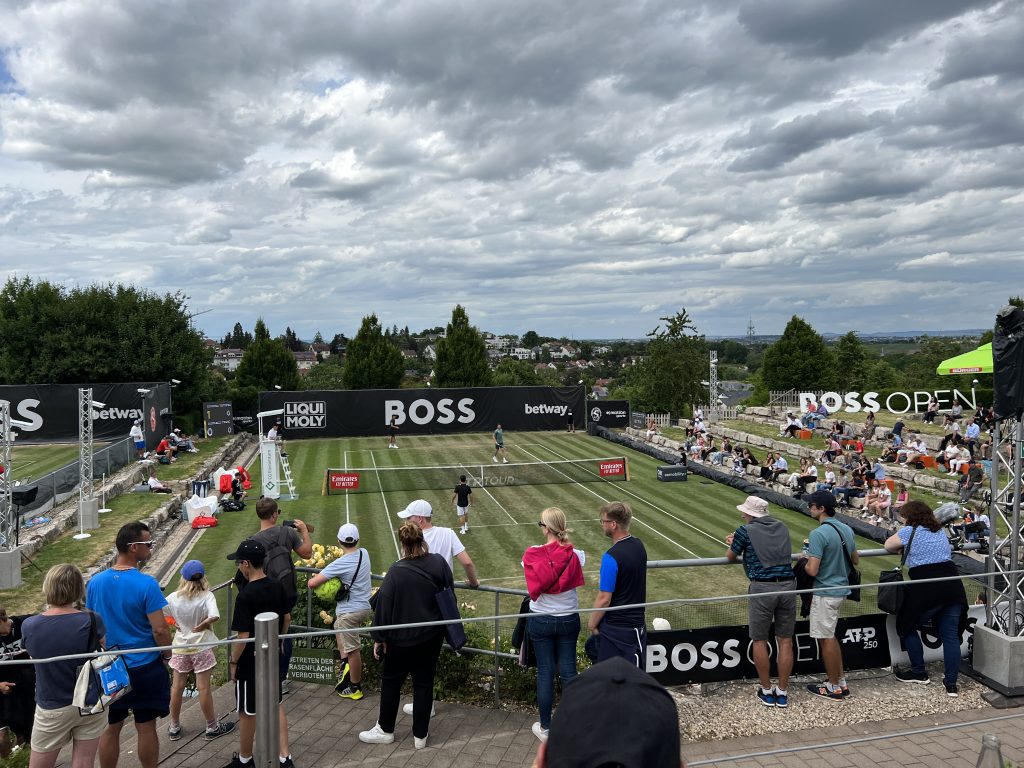 Grass court tennis is a unique beast in tennis. Pro tennis players can generate so much power on their serves and the grass court does not allow for much of a bounce, making it exceptionally difficult to return serves.
There is a lot of serve, weak return and winner combinations in grass court tennis. The points are short and if you get broken, you will have need to struggle to come back in the set.
Altough there are longer rallies in clay court tennis, this allows for a lot of drama. Tie-breaks are common, break points are huge and being mentally strong is everything.
I will try to break down some points and moments from my days at the Boss Open in a video on my YouTube channel. So please subscribe and stay tuned.