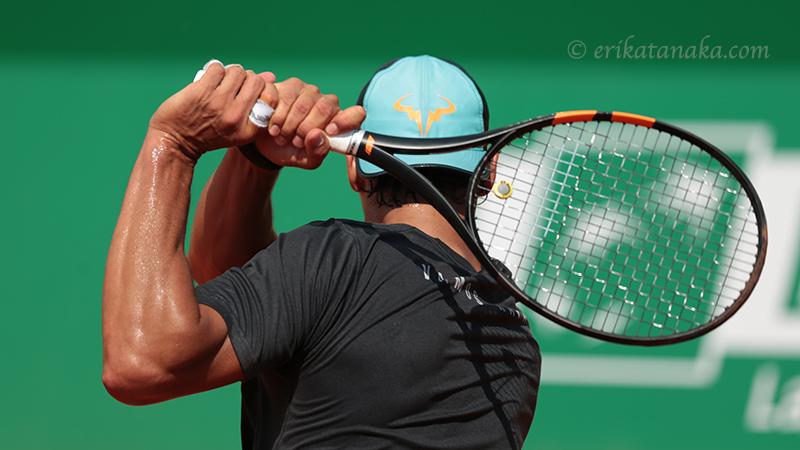 If you follow the excellent forums on TT Warehouse (the thread about Nadal's new racquet), you'd find that Nadal seems to be practising with a new, blacked-out racquet. It's not just a regular Aero Pro Drive Original in new paint, it actually has a different drill pattern in the strings.
Will be interesting to see whether he wants to do like Federer and experiment with some new gear and see if that helps him change his form.
Interesting times ahead with the Masters playing in Monte Carlo!