What is the Unstrung Nerds app? It is a collaboration between myself (Tennisnerd) and Nikki Roenn from Unstrung Customs.
Unstrung Nerds App
The Unstrung Nerds app offers video instructions on becoming a better tennis player. Many players get stuck on their level and only need a few tweaks to improve their game. However, it might not be easy to figure out what to do. That is why Nikki and I decided to create an app you can download to your phone and bring to the court. The aim is to cover all areas in tennis—everything from creating a dominating forehand to making you feel more confident about your backhand or serve.
You will also find videos about match play strategies, how to customize your racquet, how to choose a racquet, and much more. Each video has the key tips written down in text form so you can easily get a refresher without having to rewatch the video. However, we aim to make the videos concise so it is straightforward to absorb the lesson.
The app also offers a community section where you can suggest new lesson topics, ask questions and interact with Nikki and me.
How to get the Unstrung Nerds app?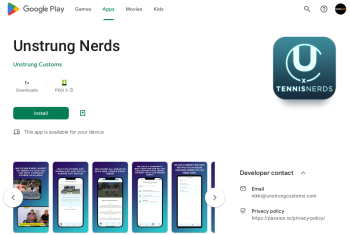 You can download the Unstrung Nerds App from the App store (you need an iPhone or an iPad), or if you have an Android phone, it is also available in the Google Play Store. You have a 7-day free trial to check out the app and understand if it's useful to you. After that it, it's €14.99 a month or €119.99 a year.
We will continuously populate the app with new content and have many videos in the pipeline. But we also want to hear your biggest pain points as a tennis player. And if you are open to sending us content or uploading videos in the app, we will select a player every month to feature in one of our videos.
If you wonder about the style of the videos, we have already done a few well-received YouTube videos together that you can watch below. But the benefit of the app is that each lesson is part of a progression, so you get much more structure. The app gives you the complete picture, from grip to footwork on all key strokes.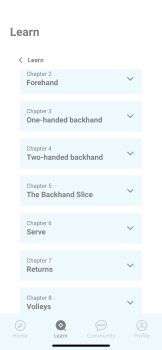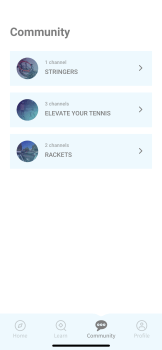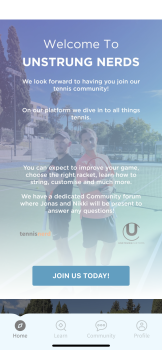 So check it out today, and please send us your feedback, so we know how to improve and develop it!