If you want to support Tennisnerd you can become a patron for only 2 USD a month. In turn, you get exclusive content every week, such as my Patreon vlog that was just released and the "School of Tennis Racquets". Here are some other reasons you should become a patron.
My quest for my Patreon page is obviously to give as much value as possible. I have three tiers at the moment, so you can choose which one suits you the best. I am also keen on hearing what you would like to see as value-bringing as a Tennisnerd patron. Do you want shoutouts in my videos, more info about strings, racquet comparisons, video Q&As? Please let me know what content you would like to see more of on Tennisnerd.
Here is the link to my latest vlog.
Below are the three tiers on the Tennisnerd Patreon.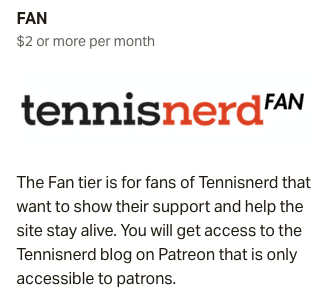 Patreon Vlog – Priority for your questions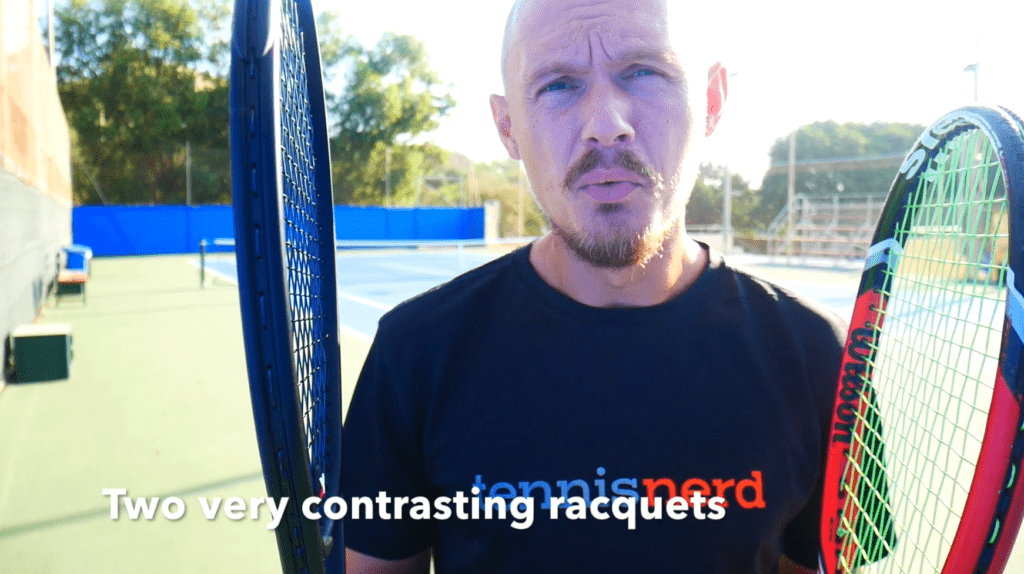 I get loads of questions about racquets and strings every day. I love connecting with tennis nerds and being of assistance in any way I can, but it is simply impossible for me to be able to reply to everything in a timely manner. Patreon is one way to get priority on questions you have. The benefit of the platform is that you can just write a message and I will do my best to reply to your question asap. Also if you want more detailed advice, you can become Deluxe Patreon and send me a video (or e-mail) describing your tennis game and I will do my best to recommend a racquet setup for you.
I hope you find value in becoming a Tennisnerd patron. If you prefer other ways of supporting Tennisnerd, you can read this page. I also appreciate if you check out my webshop where I sell racquets and strings.
The content I have released on my Patreon blog so far that I hope is of some value is:
Vlog about racquets and my racquet of choice. Will aim to do this weekly.
Video about the new Angell Prototype racquet
Babolat Pure Strike 100 First Impressions
The School of Tennis Racquets – series about racquets and finding your racquet of choice
Racquet Gossip
Content coming up! 
The School of Tennis Strings – coming up
Customizing a tennis racquet
Racquet experiments
String experiments
And more…
I hope you like Tennisnerd and consider becoming a patron! Thanks for your support!