" Sorry, sir, that bag is too big" is a common phrase tennis-players hear when they are about to board an airplane. Not so with the Babolat duffle bag.
A lot of players want to bring their big 12-pack racquet-bag filled with their beloved frames into the cabin as carry-on luggage, even if they are double the size of the allowed luggage. Even if most players try to get the racquet bag into the cabin to keep their frames from getting damaged or exposed to different pressure or temperatures, another reason is simply that the bag itself is very bulky and not easy to fit into a hard suitcase. Now there is a really smart new bag on the market that will work perfectly as a regular bag, but at the same time, take minimal storage space when traveling. Meet the new Babolat Duffle XL
.
Babolat Duffle Bag Review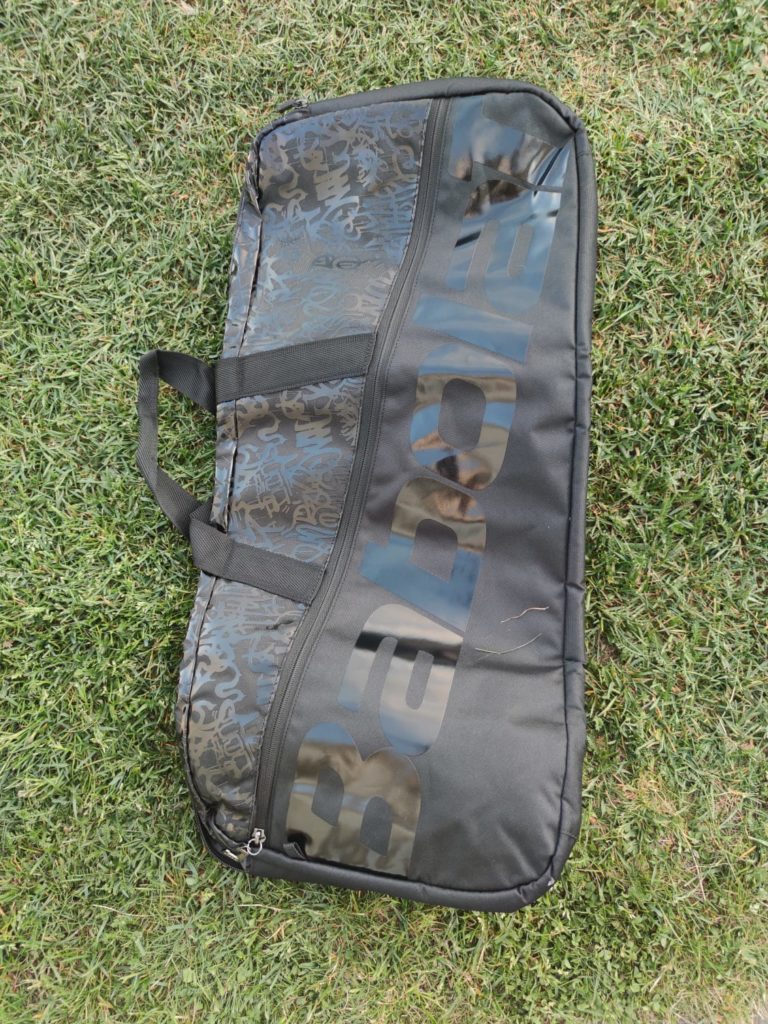 I am always looking for new bags. Bags are fun to explore, test, and see how they hold up. When I go to the tennis court, I always bring around 10-12 frames (always testing new frames every time I play), a lot of balls, shoes, and extra stuff "needed" for the tennis-session. When I search for a bag I always look at the biggest bags. Problem with a big bag is every time I play a tournament at a location I need to fly to, the bag must be squeezed into the suitcase, and it does not exactly look like a prime Debbie Harry when I pack it up after a long flight.
Babolat has now made a really smart duffle bag that is possible to fold and place into a small cover. Easy to place into the suitcase and it doesn't take any damage from it either. The duffle bag got its real breakthrough a couple of years ago when Tecnifibre made some superior bags. The difference between a duffle bag and a pure racquet bag is the shape. Duffle often has the same backpack straps as the racquet-bag, but it´s rectangular in shape and thus gets much more storage space.
Babolat Duffle Bag XL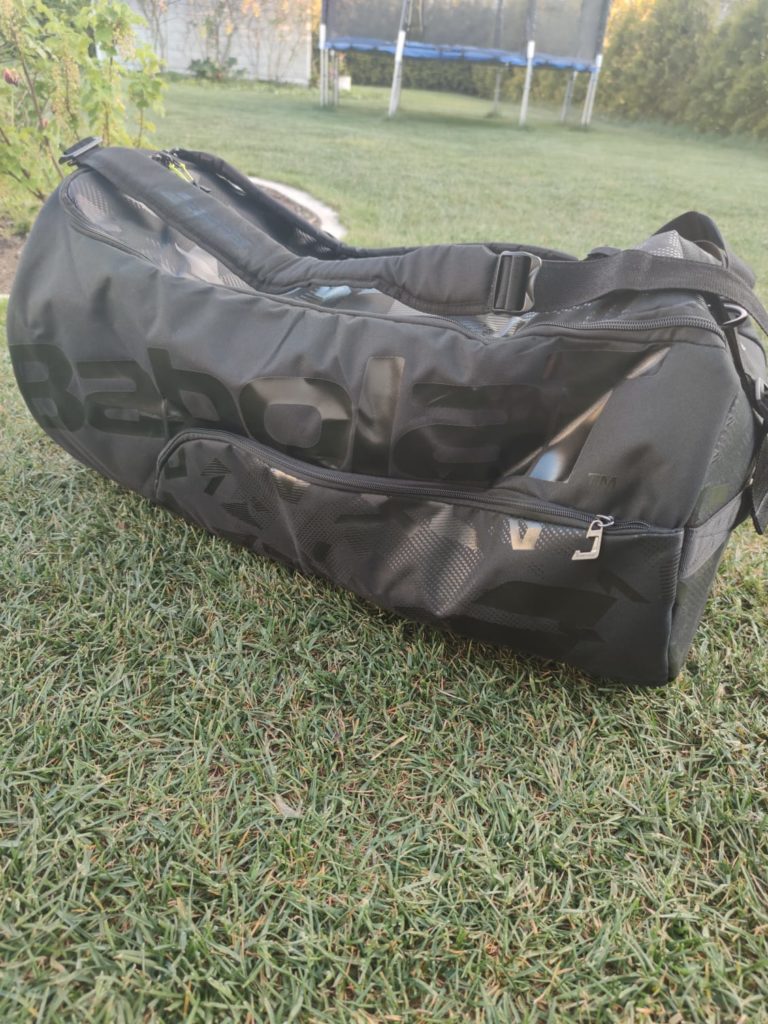 The new Babolat XL Duffle is a pretty large bag that measures 74*38*38 cm, and according to Babolat, it fits 80 liters. It has a big U-shaped opening, and the inside has one large compartment. In the center of this, there is Velcro, where you can fasten and/or remove a center compartment divided into 3 small compartments. You could easily fit 20 racquets into this bag (if you need that…) or 6-8 racquets on the sides and all your tennis gear in the center compartments.
This bag does not have any climate control, and the reason for that must be the foldable properties of the bag. A climate-controlled isothermal material will break down if you fold it (my guess, not confirmed). It´s really easy to fold together and fit into the cover in which the bag is delivered. Perfect for the traveling player. This duffle has two backpack straps and one carrying-handle on both sides. It has a side compartment for accessories on one side. The other side is just one colored without any print.
Using the Babolat duffle bag
I have tried this bag for a couple of weeks now, and it´s a pretty good bag even if you want to use it as your main bag. It is made of very durable materials, and after the weeks I have used it, there are no signs of wear at all. It will be interesting to see how it holds up in the next couple of months. Since the bag is completely foldable, it is also relatively soft, and if you don't fill it up to a decent level, it will be a bit flat. The bag looks its best when you fill it with 4-6 frames and your tennis clothes and shoes. Then the bag looks very good in the shape, and it´s also easy to carry, both backpack-style or on one of your shoulders.
If you think the Duffle XL is too big for your needs, Babolat has one more Duffle called Duffel Medium. It is thinner and has one compartment with some smaller pockets on the inside of the bag. It also has backpack style straps and is a better option if you don't carry so much gear to the court.
Please post comments if there is something you miss in our reviews.