Update: there is a new post on Dominic Thiem's tennis racquet here.
Thiem posted a new racquet on his twitter account. He has previously played with the Babolat Pure Strike (apparently a retail racquet), but is now going to play and endorse a different model. A Babolat official on the tennis warehouse forum confirmed that it's called Project One 7. Whether it involves a process where Thiem is building it to his preferred specs (like Federer did with his Wilson RF97 Autograph
) or he's just endorsing a new model, remains to be seen.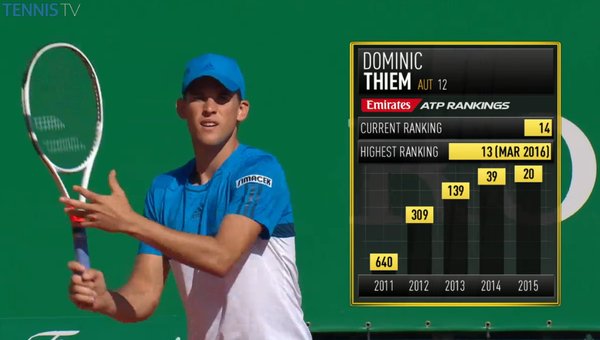 Since the racquet is not blacked-out which is typical for pro's testing racquets, I assume the paint job is already decided. It's quite a stretch away from the Pure Strike, which has an aggressive black/red color palette. This one looks to belong more in the control category of racquets, which, in my opinion, is not what you think of when you see Thiem hit his heavy, top-spin groundstrokes.
What do you think of the racquet's design? Comment below.
Will keep you posted of the specs of it as they are unveiled.
Update: The racquet is supposed to have a 16×19 string pattern, but the model that Thiem is playing with is 18×20 because he prefers it (he gets enough spin on the ball anyway).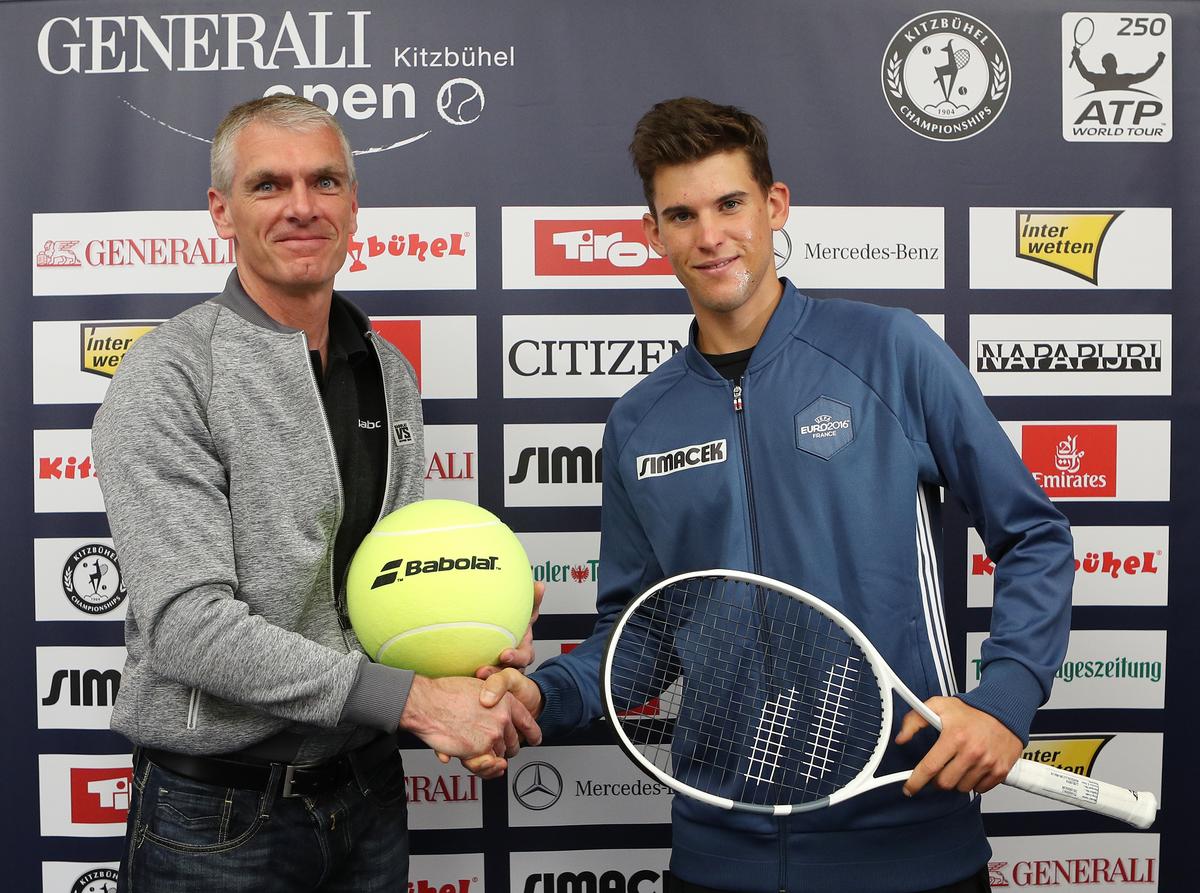 Make sure you join our newsletter for more info about the Babolat Project One 7 and when it's available for sale. If you wonder what Tennisnerd is using right now – here it is:
What is TennisNerd using right now for competitive play?