I've talked about this topic before, but yesterday I talked to a friend of Carlos (another Spanish pro player) about Alcaraz racquet.
What is really Alcaraz racquet? In most cases, the pros use an older model customized to their specification painted to look like the latest generation so that racquet companies can sell more racquets. But there are a few situations where a pro uses a racquet that is available to anyone out there. When it comes to Carlos Alcaraz, he actually uses a stock Babolat Pure Aero VS! The specs I posted in the video below, are actually correct as I talked to a friend of "Carlitos" yesterday.
Carlos Alcaraz racquet specs
At first I was skeptical about the racquet specs in the video above, but Babolat have been relatively good at getting pro players to use commercial models (Dominic Thiem uses the latest Pure Strike), Rune uses the Aero VS (slightly customized according to himself), many WTA players use some generation of the Pure Drive with little to no customization.
These specifications are unstrung. Alcaraz uses Babolat RPM Blast 1.30 at 55 lbs mains and 53 lbs crosses. (He sometimes uses 51 lbs for the crosses to increase the movement of the main strings).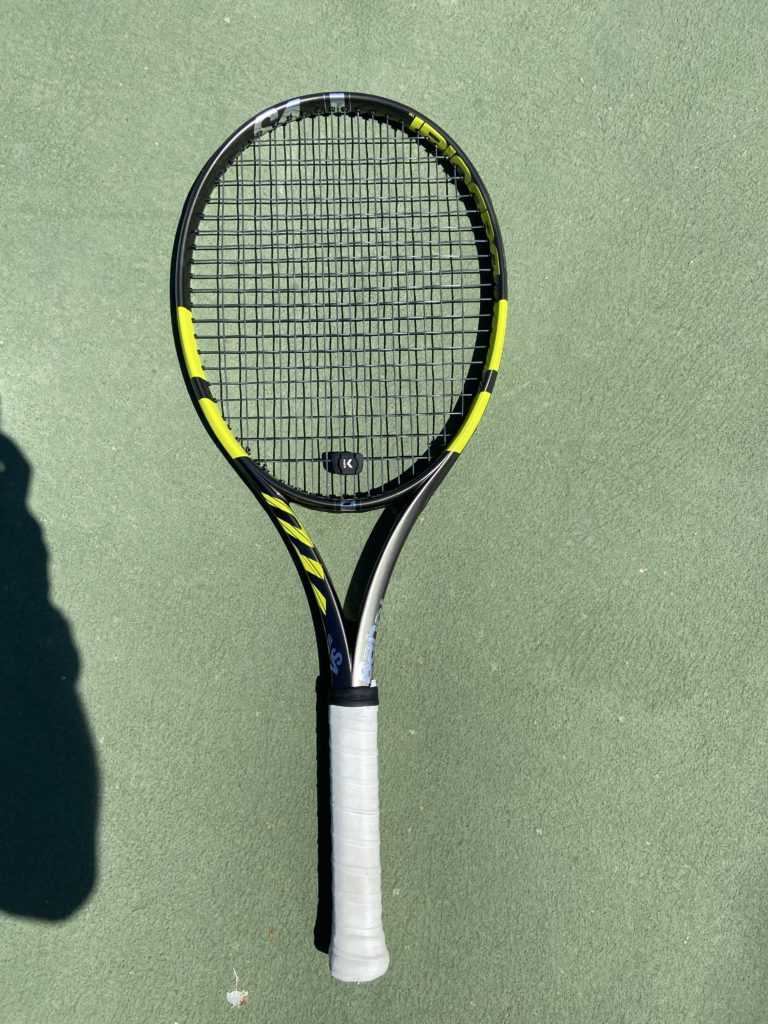 grip 4 (4 ½) (this is confirmed)
Weight: 305g
Balance: 317mm
Swing weight: 293
As you can see, these are the specs you get when you buy a Pure Aero VS in the store. It's rare that pros play with relatively light specs, but these days it happens. Tennis is such a fast and physical sport that using heavy and unforgiving racquets will likely be a thing of the past in a near future.
Does this mean that if you buy a Pure Aero VS and use Alcaraz tension and string setup that you will be hammering forehand winners, caressing drop shots and winning Masters titles? No. The racquet works for him and his game and you need to find what works for yours. But it's interesting that he's using a stock form racquet.