I get loads of questions about tennis racquets every day, but I have never done a video to deal with some of them. So here is my new vlog talking about different types of tennis racquets. It might be basic to some, but, hopefully, it can give you some of you some good information.
There is an avalanche of racquets being released every year and it is very difficult to keep track of what is new, what is different and figure out what you should play with. The goal of Tennisnerd is mainly to help navigate the tennis gear jungle, but most of the content in this area has been in written form on this very website. That is why I thought it was about time I did a video about different types of tennis racquets.
I am not a fan of people talking into the camera for 20 minutes, but I wanted to try a slightly different format that frees me up to discuss some important concepts around tennis gear that some of you might know, but for sure not all of you. This also gives me a chance to describe some of the racquets I am testing right now and how they differ from each other. One of the biggest challenges when play-testing and reviewing tennis gear is to adapt your game and figure out a racquet relatively quickly. After years of doing this, I have become better at it, but I don't think it helps my tennis when it comes to playing a tournament. I have no idea what racquet I will show up to the match with!
Different types of tennis racquets – What this video covers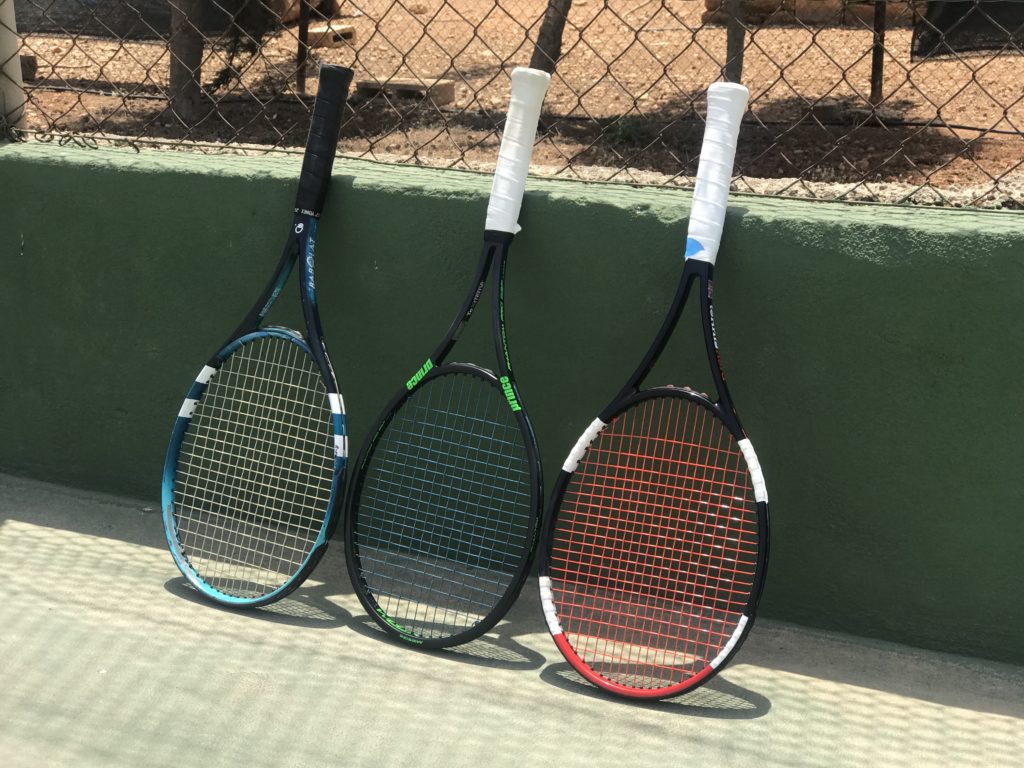 In case you don't have time to watch the video, here are some key outtakes from it. I know there are often exceptions, but these are some general rules that work in 90 % of the cases.
Thicker beams = more power
Thinner beams = more feel
Open patterns = more spin
Tighter pattern = more control
Bigger head size = better stability and forgiveness
Smaller head size = better precision and maneuverability
Light racquet = more weight in the head to make it more stable
Heavy racquet = more weight in the handle to make it easier to swing
Racquets I talk about in the video:
Pacific Nexus 102 – A very light and comfortable racquet that is excellent for beginners and seniors
Prince Phantom Pro 93P 14×18 – A spin-friendly racquet for more advanced players (click to read/watch my review)
Prince Textreme Tour 100 310 – A "tweener" racquet with a nice blend of playability and control.
HEAD Liquidmetal Radical Tour – One of my favorite racquets of all time.
TenX Pro Xstrike – A powerful racquet from the interesting new brand TenX Pro. Review to come soon!
I hope you like the video (despite my face)!
Different types of tennis racquets – A Tennisnerd vlog