TenX Pro is a relatively new brand on the tennis market that are making some waves thanks to innovative thinking around tennis racquets. They aim to create pro stock quality racquets for a wide audience.
TenX Pro originates from Sydney, Australia and is the brainchild of a father and son called Paul and Andrew Bennett. Their first racquet is called the TenX Pro Xcalibre and is geared towards more advanced players looking for feel and control that are often found in pro stock racquets from bigger brands. The technology they offer is something called Uniflex (uniform flex) which makes the racquet flex as a whole unit. The idea is to create better stability, comfort, and feel. I was fortunate to review their Xcalibre racquet in different weights and I was very happy with the response.
You can listen to co-founder Andrew Bennett talk about the thinking behind the Xcalibre racquets below or on the TenX Pro official website. And you can read my review of the TenX Pro Xcalibre here.
If you are interested in buying the TenX Pro Xcalibre and other TenX Pro products, check out this page.
Tenx Pro Racquets – the Xcalibre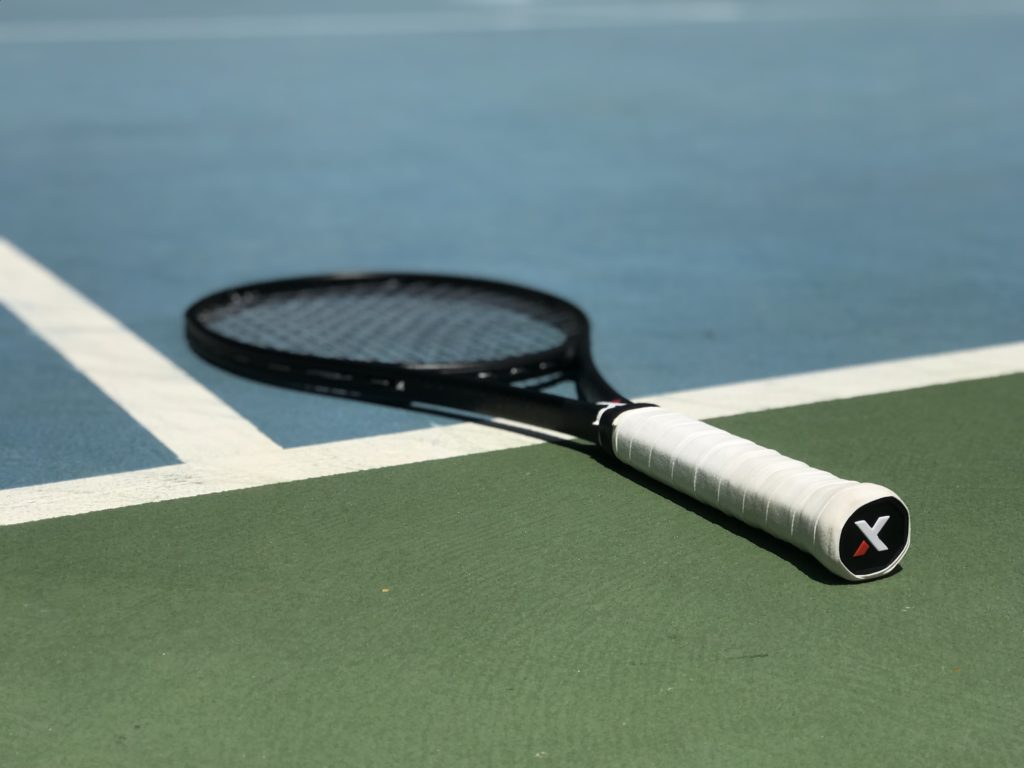 The TenX Pro Xcalibre is the players' frame that is tailored towards advanced players looking for control-oriented racquets. Below is their video about the Tenx Pro Xcalibre. The Xcalibre comes in various weights from 285 grams to 315 grams unstrung. Other specs are (approx):
Head size: 98 sq inches
Length: 27.5 inches
Beam width: 20 mm constant beam
String pattern: 16×19 (tight pattern)
Balance point: 31,6 cm
Stiffness: RA 66
I really liked the Xcalibre when I reviewed it. It was controlled, offered good feel and nice stability. It is definitely not for players looking for free power and spin. That is why they have now launched a new line of racquets called the TenX Pro Xstrike which will likely remind you of a Pure Drive.
Tenx Pro Racquets – the Xstrike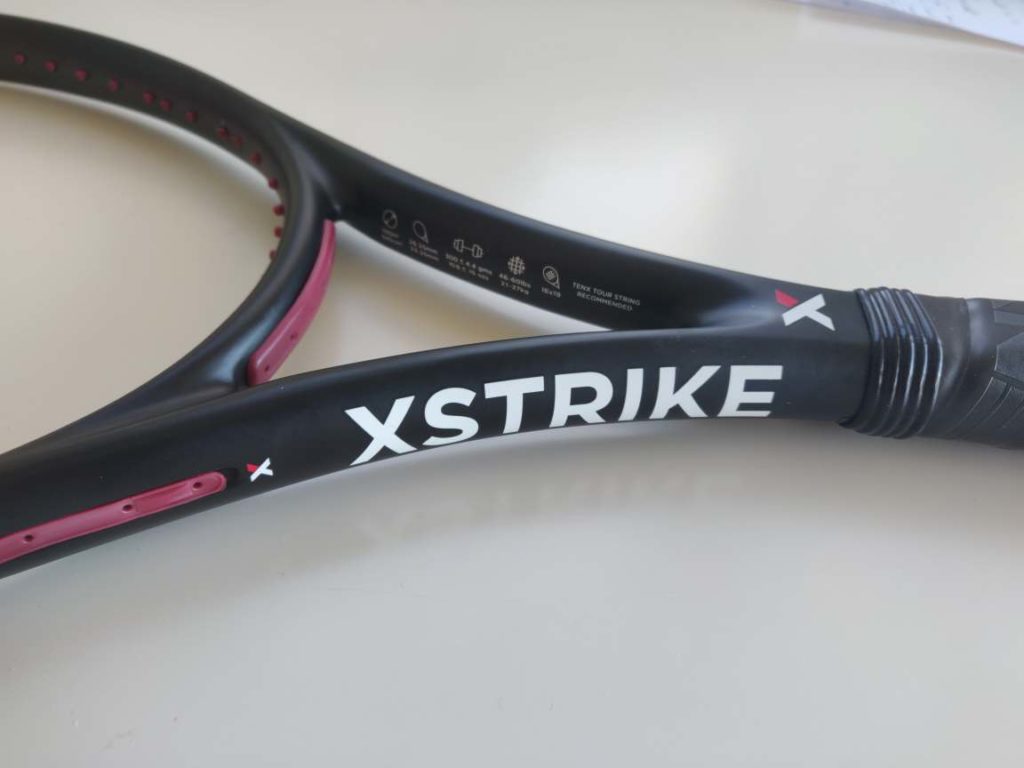 I am really looking forward to play-test the Xstrike. It will come in a few different weights, but for tennis nerds, the 300 and 315-gram models are probably the most desirable. If it can offer the same playability and comfort as the Xcalibre, it could be an interesting challenger to the larger brands. You see a lot of rec players these days move to easier-to-use racquets to get a bit of extra help with power and spin.
There are some smaller brands taking up the fight against the bigger manufacturers in the tennis industry right now and that is a good thing. More competition will hopefully drive better products and pricing, but the abundance of choice for the consumer is obviously a challenge. This is where I hope Tennisnerd can help and provide guidance and information to help you choose the right racquet for you.
Tenx Pro Xcalibre Racquet Review – What do they mean by pro stock quality?
TenX Pro talk about creating racquets for recreational and tournament players that all offer pro stock quality. Pro stock quality can be seen as quite a broad term as there are so many different styles of pro stock racquets, but I think TenX Pro want to use this as a promise of quality control and of creating a product that is well thought-through and good enough to appeal to even the most demanding tennis players out there. I wish them all the best in this journey and I like that they really aim high. That is the way forward if you're going to challenge the other brands.
Below is a video where co-founder Andrew Benett talks with former professional player Richard Fromberg about the TenX Pro brand promise.
TenX Pro also produces strings and accessories. I will see if I can test their strings soon. You can check out their for sale page on their official website.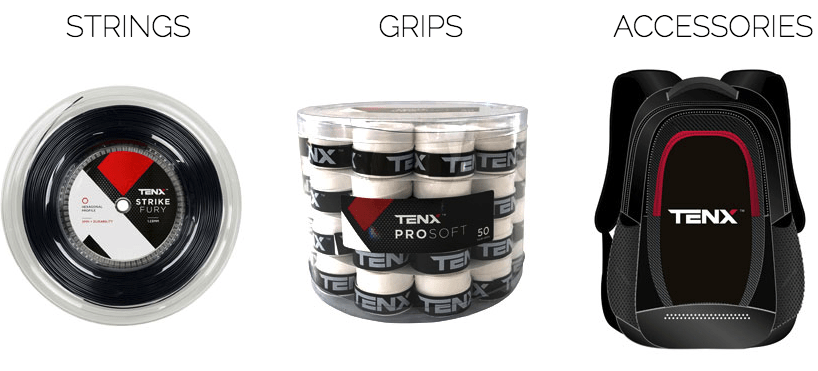 Do you like Tennisnerd? Please also follow and share our other channels. Every like, share and follow is deeply appreciated! You can now also become a Tennisnerd patron and receive unique content and reviews before everyone else!

Patreon – Support and get VIP content
YouTube – In-depth video reviews and vlog
Instagram – Racquets, racquets, racquets
Twitter
Facebook Page – New content daily
Facebook Group – Join the discussion with other tennis nerds
Amazon Influencer
About tennis racquets
All racquet reviews
Here is a great racquet buying guide to get you started.
What tennis racquet should I buy?
Top tennis racquets to buy right now
The Gear of the Year 2018
The Gear of the Year 2017
The Gear of the Year 2016
Tennis racquets for juniors
Tennis racquets for kids