This is my annual post where I list the best gear I've tested during the year. This time it is 2018 and the many racquets and strings I tested during last year. Welcome to The Gear of the Year 2018.
I want to start this Gear of the Year 2018 post by separating products into categories. In a way, it is easiest for tennis racquets to do it by head size, but sometimes a 100 sq inch racquet can be a control racquet and a 95 sq inch racquet can be more of a power racquet so it is difficult to find the best way to do this. I decided to create a hybrid categorization where I describe who the racquet is for and its key attributes.
Gear of the Year 2018 – Game improvement and power racquets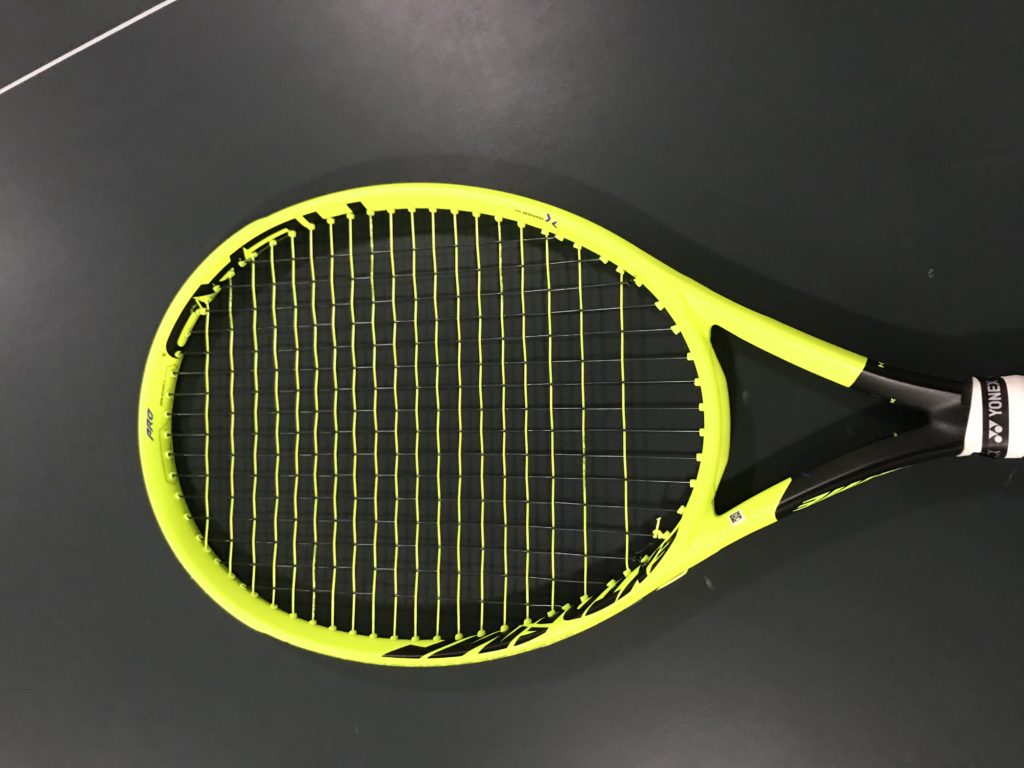 I personally often gravitate towards player frames where control is key, but I am often tempted to switch to using a powerful, game improvement racquet. With "game improvement", I mean that you get some things for free, such as more power and spin. But…and a big butt, you need to be able to control all this power for you to use the racquet the way it is intended. However, no matter if you hit flat or with lots of spin, these racquets will give you extra juice on the ball without you increasing your swing speed. They are usually lighter and easier to swing.
I tested quite a few powerful, game improvement racquets this year and I want to give you my top three, but first some comments with a link to each review.
Babolat Pure Drive Tour Plus – A monster with power and spin. If you can manage the swing weight of 330+ and still put enough spin on the ball you will like this one. Still, a bit too powerful for my taste. I think this racquet plays very close to the HEAD Graphene 360 Extreme Pro. Both racquets offer intoxicating power and spin, but sometimes simply too much of the good stuff. Still, both racquets are a lot of fun to hit! Keep in mind though that if you have any arm issues, these racquets can be quite harsh for your elbow and wrist.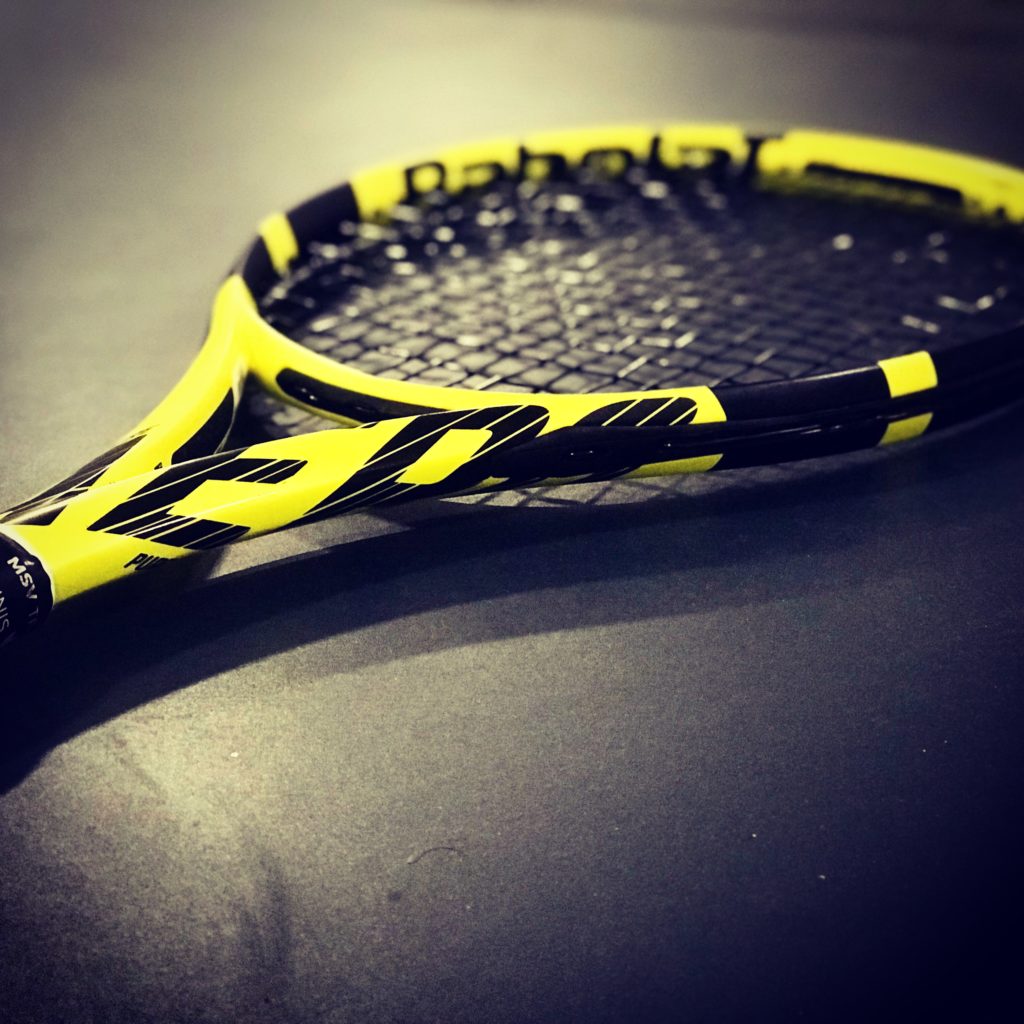 The Babolat Pure Aero 2019 showed that more of the same isn't always a bad thing. So many tennis players love the Pure Aero line and the update with its lower stiffness is a step in the right direction. I think the Pure Aero offers a bit better feel than the racquets above, but it is still a rather stiff racquet with a lot of power and spin. It is a bit too much for my game style, but if that is what you are looking for and you don't have a history of arm issues, I think you will really like this update.
I was a bit late on the review of the Tecnifibre Tflash 300 Powerstab, that was made famous (among tennis nerds) mainly due to that Tennis Warehouse play-tester legend Chris Edwards uses it as his racquet of choice. I did not like this racquet as much as Chris though. It felt a bit more sluggish than the Pure Aero and the stiffness was definitely there although they had done a good job on the dampening.
My favorite powerful and spin-friendly racquet of 2018 is the not-yet-released Wilson Clash Prototype. Yes, an extremely hyped-up racquet, but I really think they nailed this one. You don't get as much power as you get with the Pure Aero or HEAD Extreme, but you get better comfort and feel. Simply a very well-balanced racquet that I am looking forward to hitting with more when it is released on February 15th.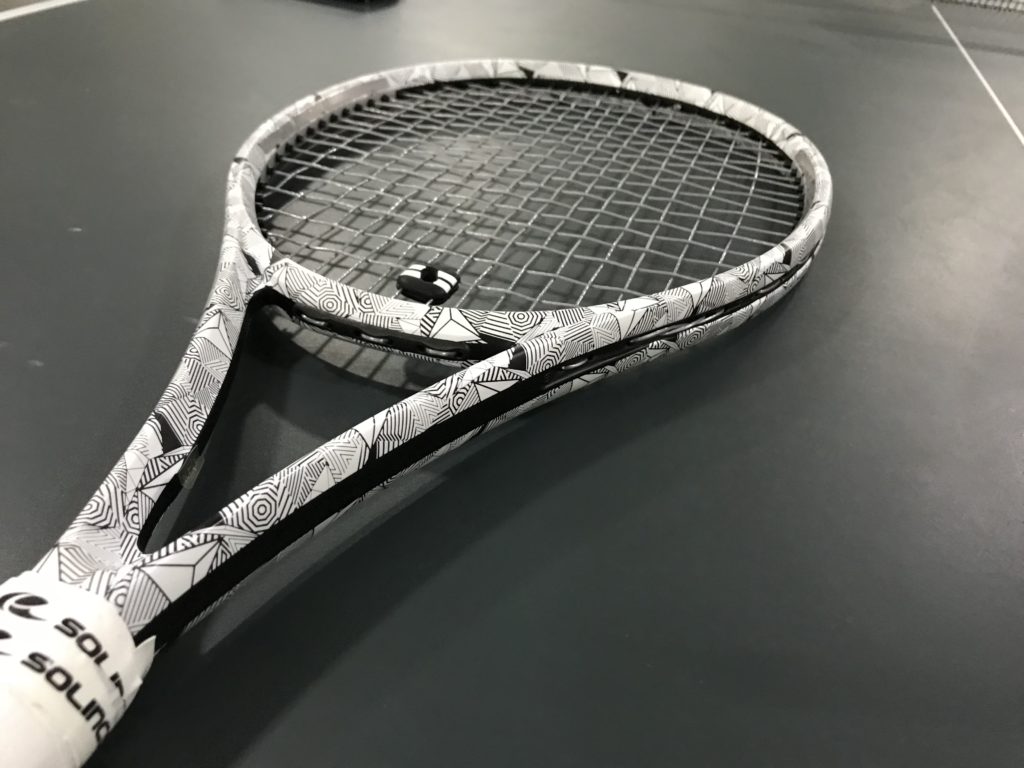 Category winner: The Wilson Clash.
Runner-up: Babolat Pure Aero 2019
Gear of the year 2018 – Control-oriented 100 sq inch racquets
You want a bit of both worlds? You like a large sweet spot, but still want to be able feel completely connected to the ball? And you can generate spin yourself? Well, then the Prince Phantom Pro 100P might be a good racquet for you. I really liked the thin beam and the low stiffness rating of the new Prince Phantom series. I had two issues with the Phantom Pro 100P: the round-ish head shape and I lacked some spin despite the 16×18 pattern. Otherwise, it is a top racquet! This racquet slices like a knife through butter and the touch on volleys is dream-like.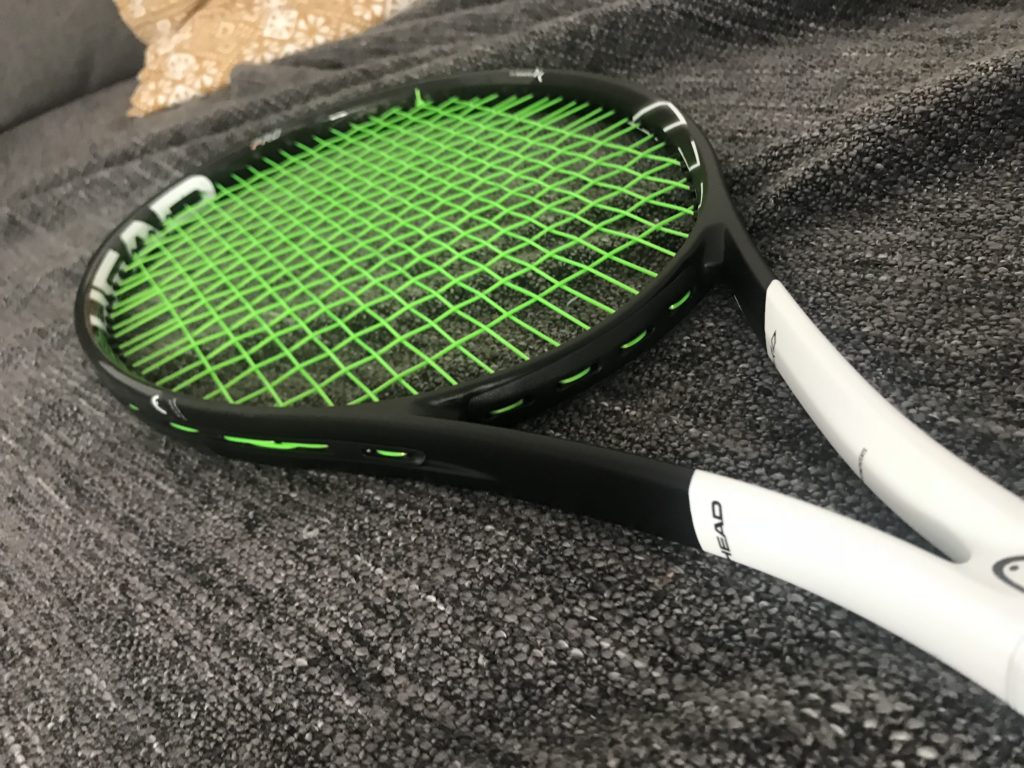 The HEAD Graphene 360 Speed Pro was not far from becoming my next racquet of choice. Somehow HEAD had made a 100 sq inch racquet that moved FAST through the air, played controlled despite being 100 sq inches and felt crisp in a good way. I loved this racquet on my first couple of outings with it and it is still one of my most memorable frames of 2018. Slight soreness in my wrist, however, started worrying me and regarding comfort, I don't take any risks. It is definitely not as comfortable as the RA suggest and the hollow feel of the Graphene racquets is still there in the 360-updates.
Angell is a small racquet manufacturer that produces high-quality racquets that you can spec yourself when it comes to their Custom line. I had the fortune to try a bunch of their racquets in 2018 and one was the Angell TC 100. This felt a lot closer to the Phantom Pro 100P than the Graphene 360 and is a racquet that offers surprisingly good control and feel for a 100 sq inch racquet. Nothing really stood out to me with this racquet, but it was just an all-round, competent and comfortable frame.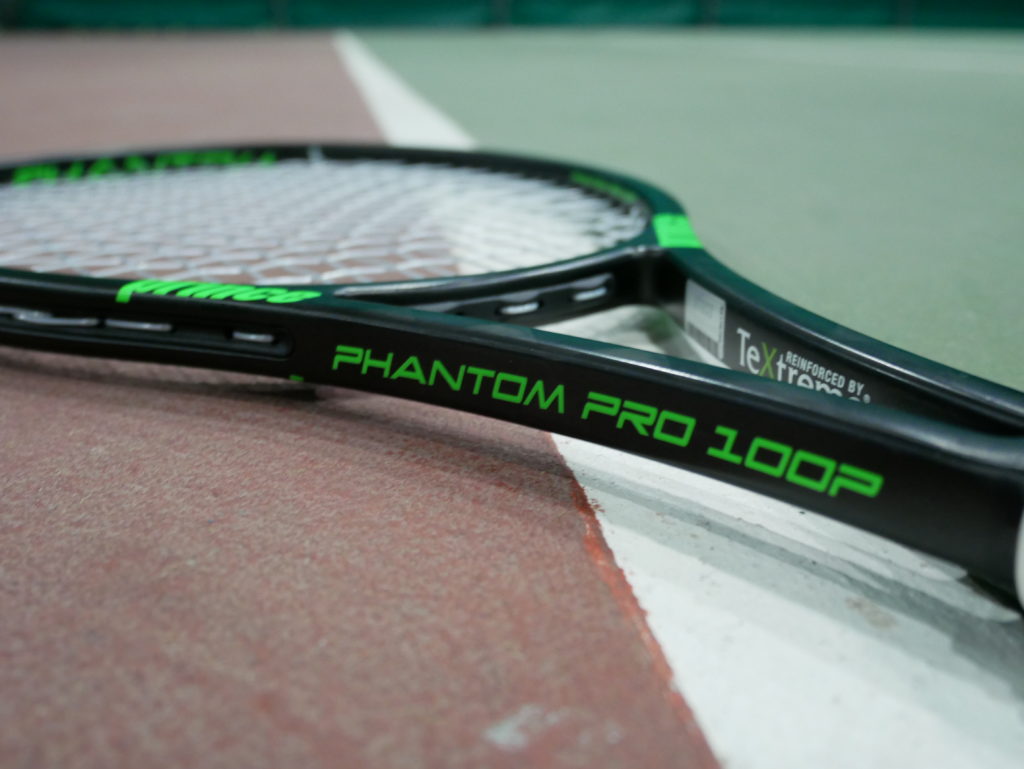 I was also late to the game on the HEAD Graphene Touch Prestige Tour, that is 99 sq inches and still a very controlled frame. I liked this racquet quite a bit. It felt more forgiving than other control racquets and the 18×19 string pattern offered a good blend of control and spin. The power level is really low though so you need to string with low tension. In the end, I did not feel quite as connected to the ball as I did with the Graphene 360 Speed
or Phantom Pro.
Category winner: HEAD Graphene 360 Speed Pro.
Runner-up: Prince Phantom Pro 100P (better comfort)
Honorary mention: Angell Custom TC 100
Gear of the year 2018 – The In-Betweeners, 98 sq inch racquets
98 sq inch racquets are the new 95. You get a bit more real estate and playing around with string patterns you can give good power and spin in a maneuverable package. There are many good 98 sq inch racquets on the market. I only tried one with extended length, however, the Yonex DR 98+. Extended length racquets give you more swing weight, better reach, but obviously move slower through the air. The DR 98+ was comfortable and still offered a good balance of power and control, but the extended length is not just for me.
Prince kept impressing me with their racquets. I like how they offer comfortable, highly playable frames without lots of technology lingo. The Prince Beast 98 offered a really nice balance of spin, power, and control in a comfortable package. The beam is a bit thicker, the head is a bit too round, but if you want a bit of help with power and spin in a 98 sq inch package, this one is a great option. It plays similar to the Babolat Pure Strike 98
, but with better comfort.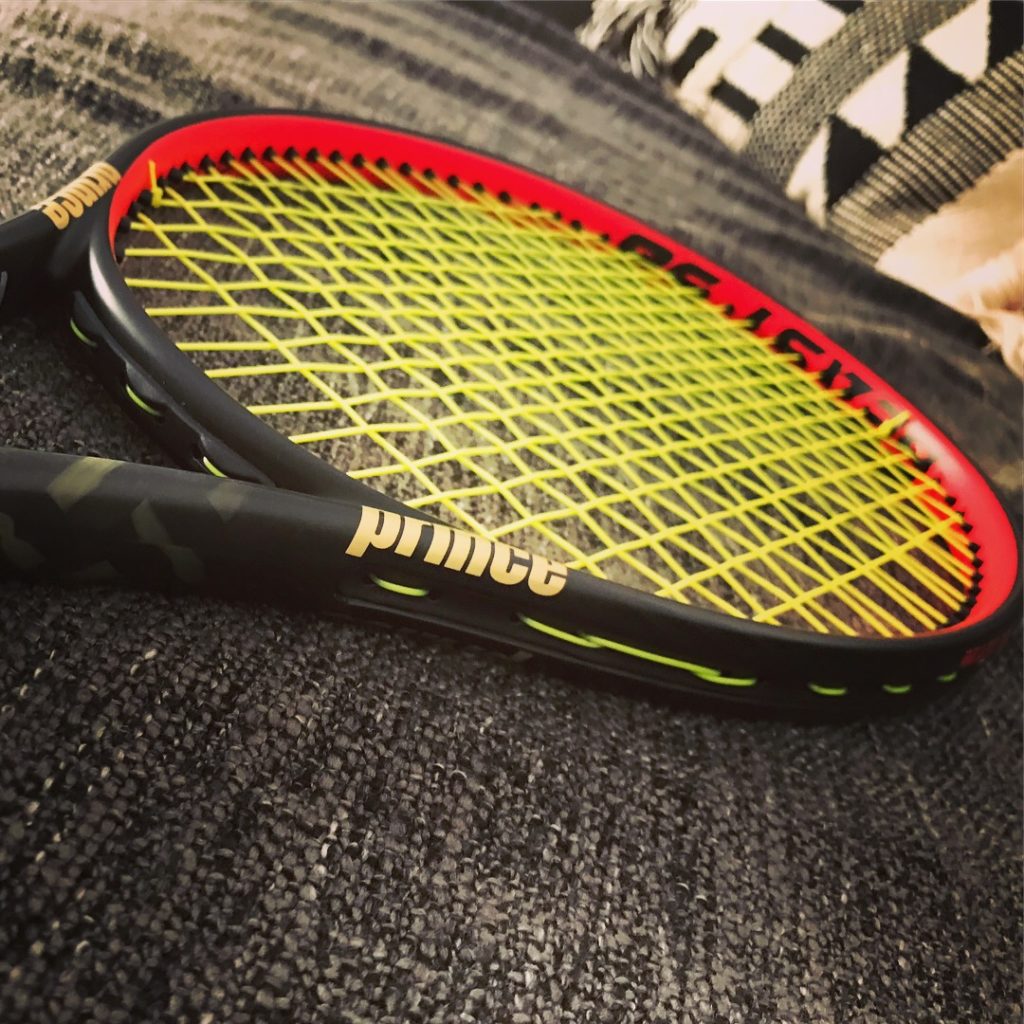 Yonex is also a reliable performer in the racquet market, but they did not wow me with the Yonex VCORE 98. I simply could not connect with this racquet in a good way. I think the 16×19 pattern is a bit too open for this frame and you get a bit too much power/spin which moves it more into the Game Improvement category. Control and feel were simply lacking.  I would go with a Pure Aero instead if I am looking for power and spin.
Solinco is more famous for their strings (Hyper-G
being one of my fave strings of all time), but they do make some racquets. The Solinco Shadow 305 was a competent stick, but nothing really stood out to me the way it did with the Diadem Elevate 98, another company more famous for their strings, but with a racquet that offers a really nice balanced response, a 16×20 pattern (my fave for a 98 sq inch racquet), and good feel.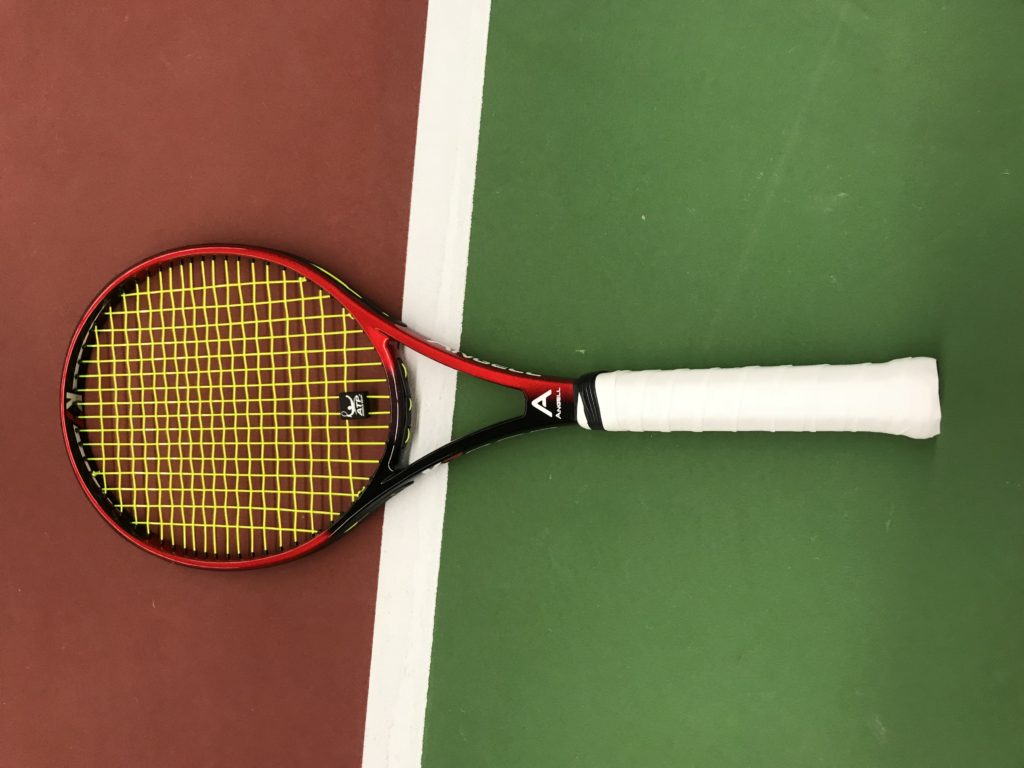 The Angell K7 Red is one of the racquets I have recommended most often in 2018. I simply loved the balance of feel and spin in this racquet and made it my racquet of choice for a while. It is ultra-comfortable and yet offers decent power. Sometimes the string bed felt a bit too open so it did eat some strings, but this racquet is just a great all-rounder and I am very curious about its 18×20 big brother, the Angell K7 Lime that I will review soon.
Category winner: Angell K7 Red
Runner-up: Prince Beast 98

Honorary mention: Diadem Elevate 98
Gear of the year 2018 – Advanced player racquets – Control and precision
This is my own favorite category and I tested many frames in 2018. I liked the Wilson Six One 95 18×20 re-issue as I used to play with the nCode version, but it wasn't as good as nCode in my opinion (stiffer and less maneuverable). I tried two Angell Custom 95 sq inch racquets, in 70 and 63 RA and in 18×20 and 16×19 string patterns: Angell TC 95 18×20, Angell TC 95 16×19. Both were competent frames, but nothing mind-blowing. I also tested two Donnay racquets: Donnay Pro One 97 Penta and Donnay Pro One 97 Hexa with low RA ratings and they both offered good feel but felt a bit mushy in the string bed. These sticks are very low-powered and you really need to swing at the ball to create good power.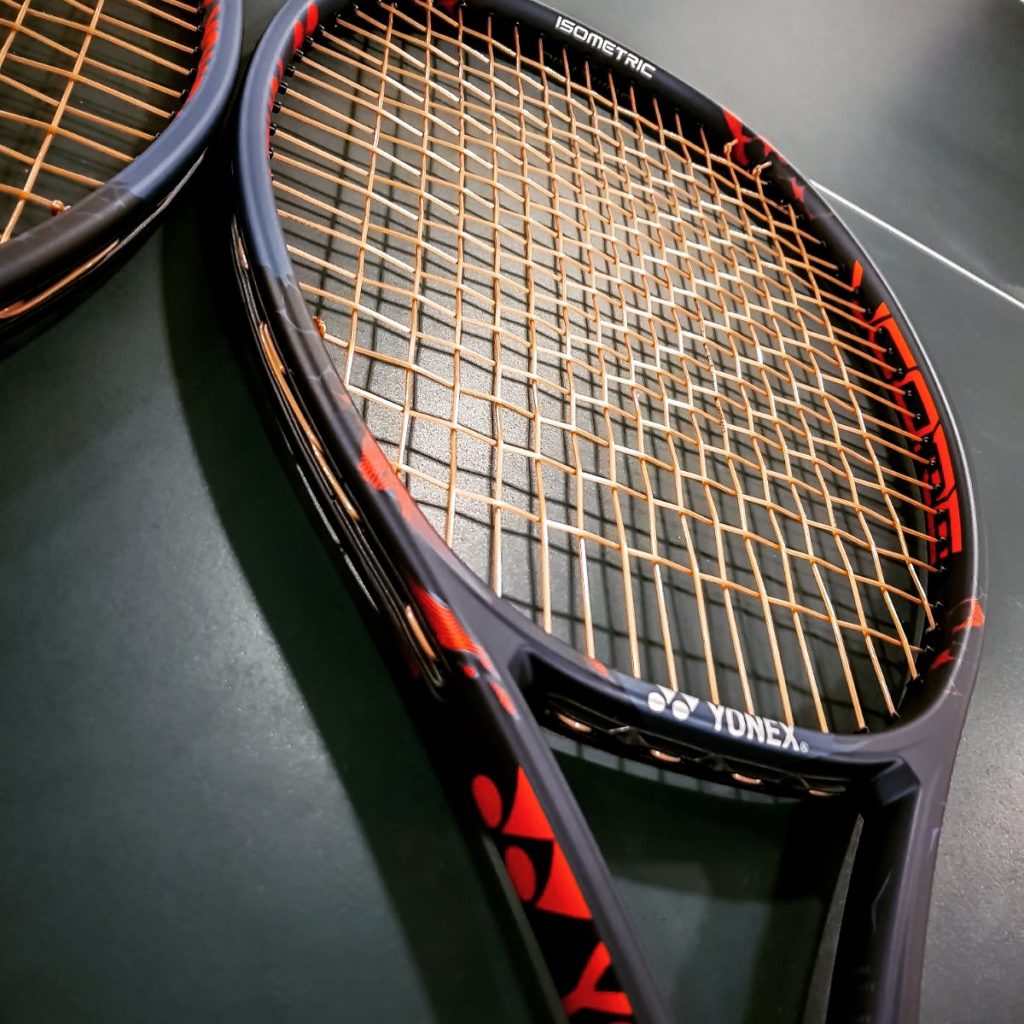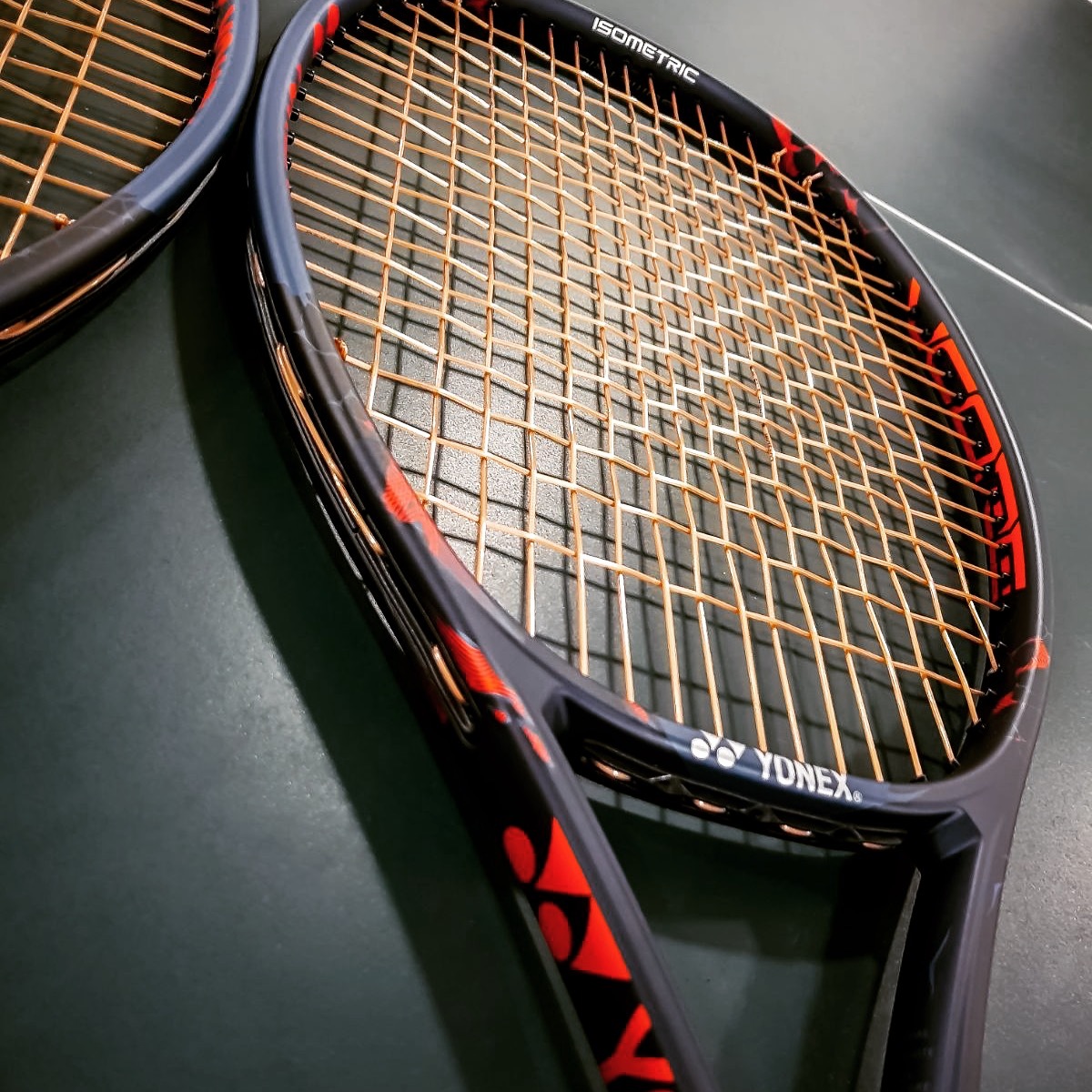 I compared the Yonex VCORE Pro 97 330 with the Wilson Pro Staff 97 RF Autograph and although I liked both frames, the VCORE Pro lacked some stability and I would have preferred it with the 16×20 string pattern of the predecessor due to its slightly uncontrolled launch angle. The RF97A
(short for the Pro Staff Autograph) is stiff, but with thanks to the weight and with the right string setup (Champions Choice
) it plays fantastically. The issue is that it is a LOT to swing over a two-hour match. But I can see why Roger Federer plays with it.
Yonex did, however, launch a really nice racquet with the Yonex VCORE 95. More spin and more power than most other 95 sq inch racquets. Really enjoyed that one! Felt larger than a 95 for sure. Another racquet that felt larger than its head size was the Prince Phantom Pro 93P – a real gem! Ultra-thin beam, yet still stable and relatively powerful despite the 93 sq inch head size and the 18×20 string pattern. If you like midsize frames, this is one of the finest ones ever made.
PS. If you want an even smaller head size, the Angell TC 90 offered a nice response. But you need to make sure to hit the ball in the sweet spot! DS.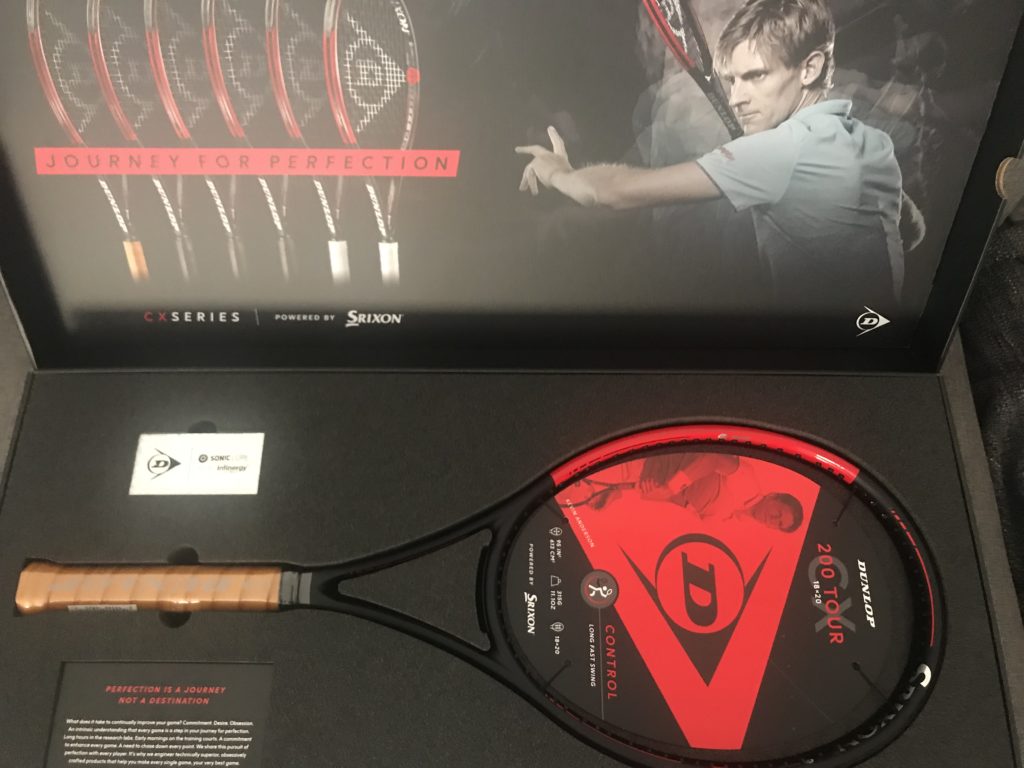 In the end, the racquet that impressed me enough for me to switch to it was the Dunlop Srixon CX 200 Tour 18×20 and its brother Dunlop Srixon CX 200 Tour 16×19. Sure, I could have played with Yonex VCORE 95 or the Prince Phantom 93P too, but the Dunlops offered a good balance of everything and a really nice feel on serves and volleys. A really well-balanced frame in every way if you are an attacking player.
Category winner: Dunlop Srixon CX 200 Tour

Runner-up: Prince Phantom 93P
Honorary mention: Yonex VCORE 95
.
Many good racquets were released in 2018 and above are some of my favorites. Now I am curious to hear what your racquet journey was like in 2018. What racquets did you test? What did you fall for? Please comment below.