I have been playing with the Wilson Clash prototype for a couple of weeks and it is time to publish the complete review. Please keep in mind that I have been play-testing the prototype, so I don't have any pics of the finished paint job yet. But here is my Wilson Clash Racquet Review.
This Wilson Clash Racquet Review is meant to complement my first impressions post that dealt with my first hours with this racquet. The Wilson Clash is thanks to a really clever marketing campaign from Wilson a really hyped-up racquet. Does it deliver? As you know in my first impression Clash review post, I think it did. I now have some more clearly formed thoughts and opinions about this exciting racquet.
The Wilson Clash will be released to the world on February 15th. On February 1st we will know the complete specs, but below is what I have been able to figure out except for the RA rating since I don't own an RA machine and I have heard different readings from different reviewers.
Wilson Clash Racquet Review – Estimated Specs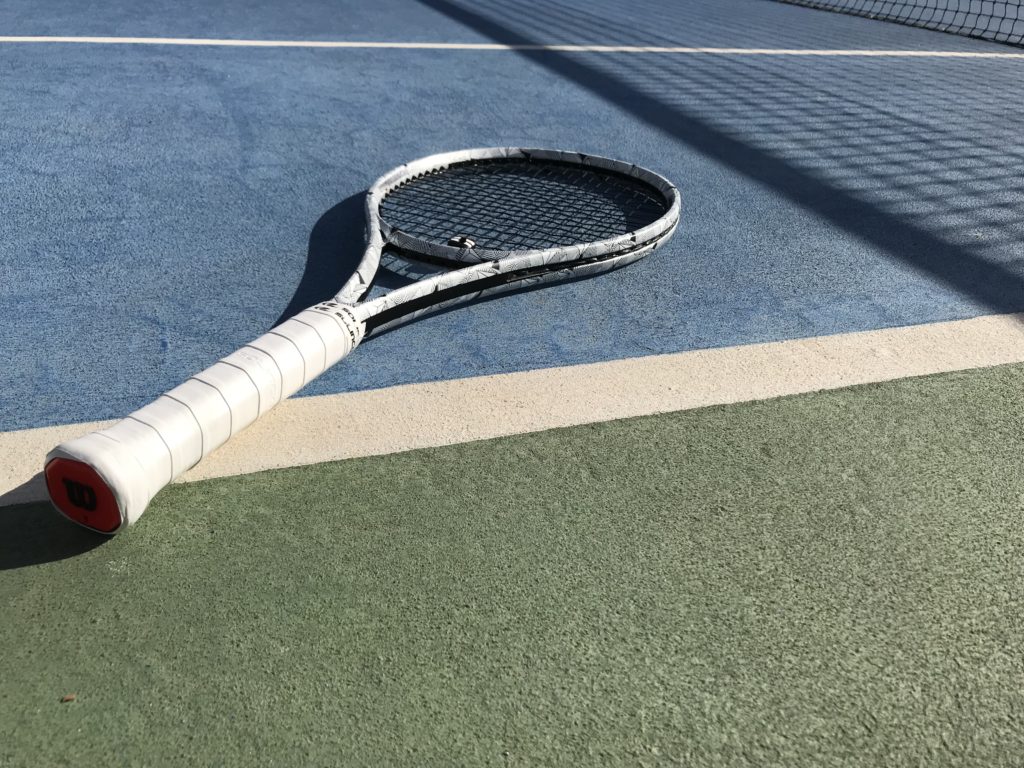 Head size: 100 sq inches
Weight: 310 gram strung (295 unstrung)
Beam width: 24 mm
String pattern: 16×19
RA: 60 unstrung/57 strung (some has measured lower).
Balance: 31,8 cm strung
The specs of the Wilson Clash are surprising since most 100 sq inch racquets come in with RA ratings of more than 65 these days. That is usually to make the racquet stable and boost the power even more. Wilson seems to have figured out a way to lower the stiffness (which is better for people's arms) and still maintain good stability and power. Okay, the power level is not on Babolat Pure Drive or Pure Aero standards (click links for my review), but for such a low RA, it is quite good and good enough for most players. I am not sure how they do this, but the bridge and throat design are a bit funky and you can definitely feel that the shape of the beam is a bit different to most racquets with a slanting profile.
What I liked most about the Clash was the feel. I think Wilson has managed to find a good mix of power, spin, and control and yet maintained an really well-balanced feel. The Clash is simply a FUN racquet to use. It is not over or underpowered, the sweet spot is quite generous and despite the low weight, it is pretty stable. As I wrote in my first post I did struggle somewhat with volleys, but that improved as soon as I added some lead tape at 3 and 9. Still, it is not a precision instrument, this is an easy-to-use, enjoyable, highly playable and well-balanced racquet for us tennis mortals. It is not a PT57A.
Wilson Clash Racquet Review – Performance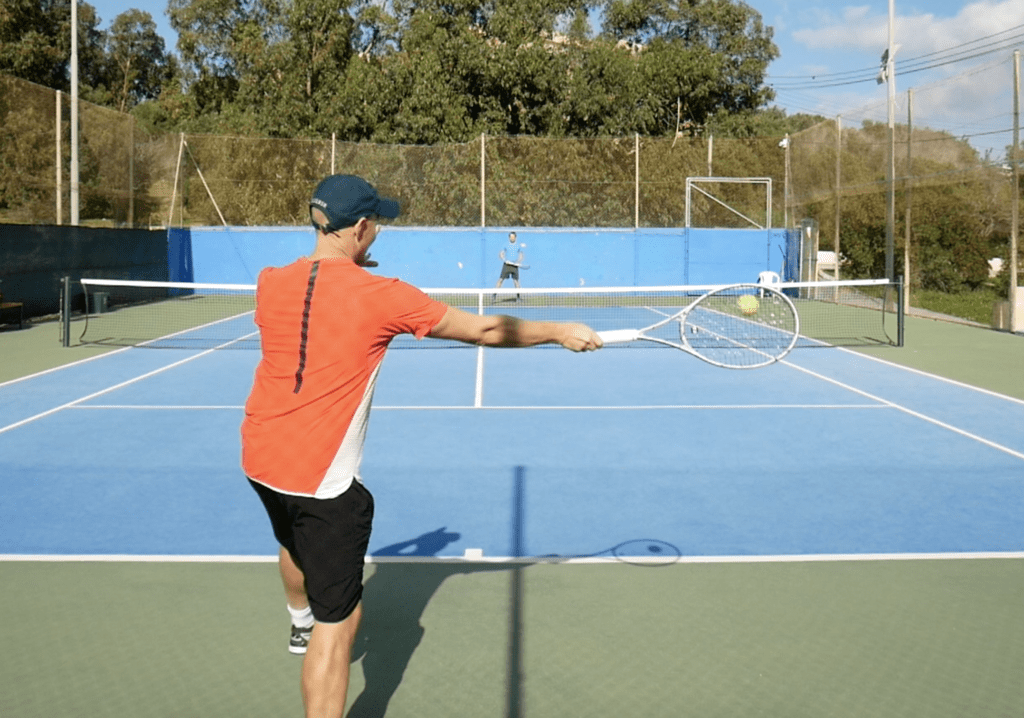 I tried the Clash in stock form and customized with lead tape at 3 and 9. You can add more lead tape, but I felt it played pretty stable that way without becoming too sluggish. The Clash feels really fast and responsive in stock form and I did not want to lose that feel but still wanted some more stability. 100 sq inch racquets with too much lead tape can become difficult to swing properly so you need to make sure you don't overdo it with the lead in the head.
You can, of course, add a leather grip to maintain the balance and add even more weight, but since the Clash comes in at a relatively head-light balance, I did not see the need for it. I tend to prefer the feel with synthetic grip anyway, but that is highly personal.
The Clash did not strike me as a string sensitive racquet and I tried stringing it pretty low at first at around 22 kg with Luxilon Alu Power Rough
 (Amazon link). I got a bit of extra power from a lower tension but also liked the racquet with 25 kg of Tourna Big Hitter Black 7
. Both strings worked well for me although I usually like HEAD Hawk Touch (click for review) in 100 sq inch racquets.
As you can tell, I really enjoyed playing with the Clash. I felt creative and liked moving my opponents around and found the feel on droppers and lobs great. It is not the racquet that will create the most penetrating slice and if you are into precision, the open string pattern might not appeal to you. But if you like 100 sq inch racquets and you're looking for a nice blend of spin, playability, and feel, this racquet has you covered.
Wilson Clash Racquet Review – Who is it for?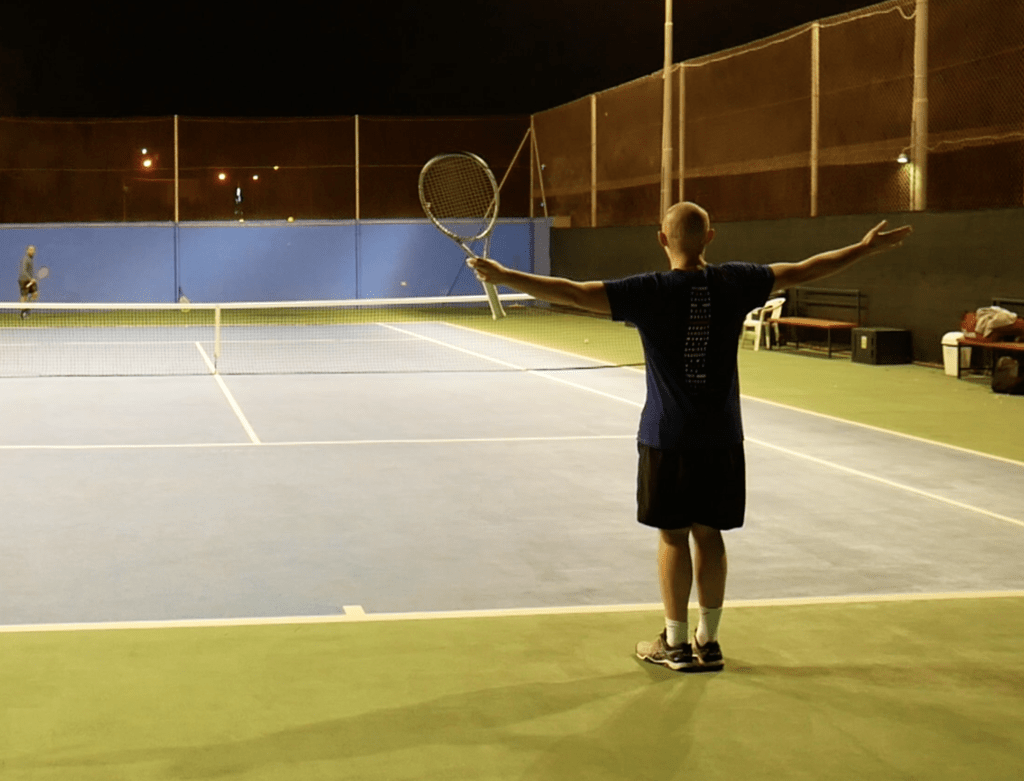 The Clash will, like I mentioned above, not be an ideal choice for you who love your 95 sq inch Prestige with an 18×20 string pattern. But if you already play with a Pure Aero, a Burn or a HEAD Extreme, I would definitely check out the Clash. I have not been so lured over to the dark side of 100 sq inch racquets since I fell in love with the 90s Babolat Soft Drive! That is actually the only racquet The Clash reminds me of. It is soft, arm-friendly, yet still packs a punch. It offers a large sweet spot and good spin, but still allows for you to caress the ball and force your opponent on the run.
If I would choose between the close to extinct Soft Drive and the new Clash, it is a tough choice. I like both a lot! But the Soft Drive is close to impossible to find and needs plenty of lead tape to feel stable. The Clash comes ready to be hit straight out of the box and stronger players can check out the upcoming Clash Tour edition which is supposed to be 15 grams heavier (similar to Pure Aero Tour). So if I would go back into bigger head size territory, the Clash would be my choice.
It is really that good. I might not be switching to it because I am still a precision guy that enjoy my Dunlop Srixon CX 200 Tour, but I would love to have at least one in my bag for those days when inspiration strikes. Or for times when I just want to change it up a bit. Tennis for sure feels easier with the Clash. Well done by Wilson* for trying something new with a lower-stiffness frame that takes out a page from the success of the Pure Aero, but solves one of the biggest issues with its rival – the stiffness.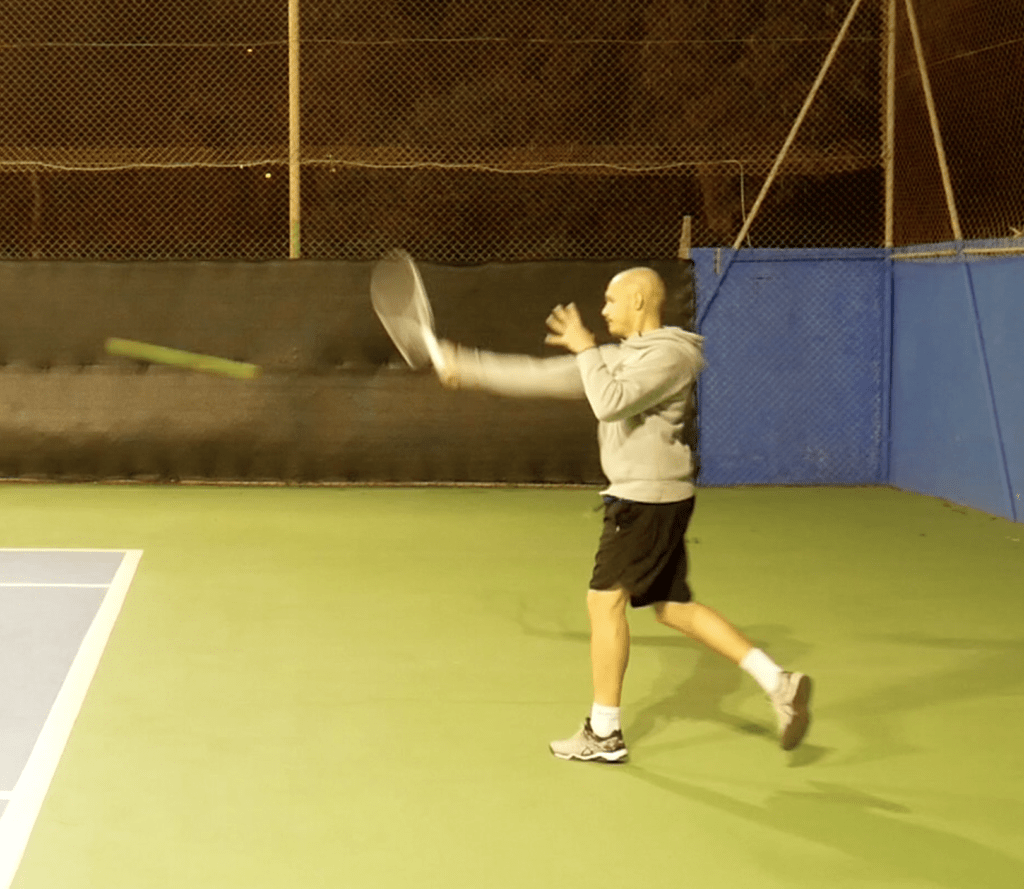 *On a side note I hope that Wilson steps up their quality control and makes sure the specs of different frames don't vary too much. I've bought Wilson racquets in the past and been disappointed to see a relatively large variation between two-three racquets of the same model and a search on a tennis forum will confirm that I am not alone.  If they can keep it within a +-4 gram tolerance and only a few 0.pts when it comes to balance, I'd be more confident in stocking up on a few Clash racquets when they are released…
Wilson Clash Racquet Review – Video version

What do you think of the Wilson Clash? Overhyped or something just right?