It was high time for me to do a Tecnifibre Tflash 300 Powerstab racquet review. After all, this racquet has been out for about a year, and is the racquet of choice for long-time Tennis Warehouse play-tester, Chris Edwards.
Looking at the specs, there is nothing out of the ordinary with the Tecnifibre Tflash 300 Powerstab
. It is pretty much a variation of the Babolat Pure Drive
(read my review of the latest version here). There are lots of racquets on the market with similar specs so what makes the Tflash 300 different?
Tecnifibre Tflash 300 Powerstab Racquet Review – Specs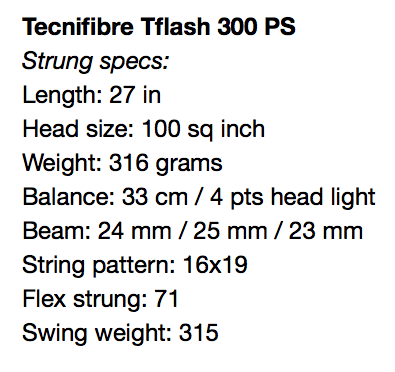 The Powerstab technology is the convex yoke in the throat of the racquet extending the length of the centre main strings. Similar to the HEAD MxG (read my review here)
, this is supposed to increase power, stability and comfort. I have a hard time seeing all of these three things happening just because of elongated main strings, but the power and comfort is there so the technology in the racquet seems to work.
They have also added so called "Armo Cap" for increased durability of the bumper and stringers should be happy about the "EZ Lock Eyelets" for easier knot-tying. Sensor link is a material similar to Countervail or Graphene Touch that is supposed to dampen vibrations.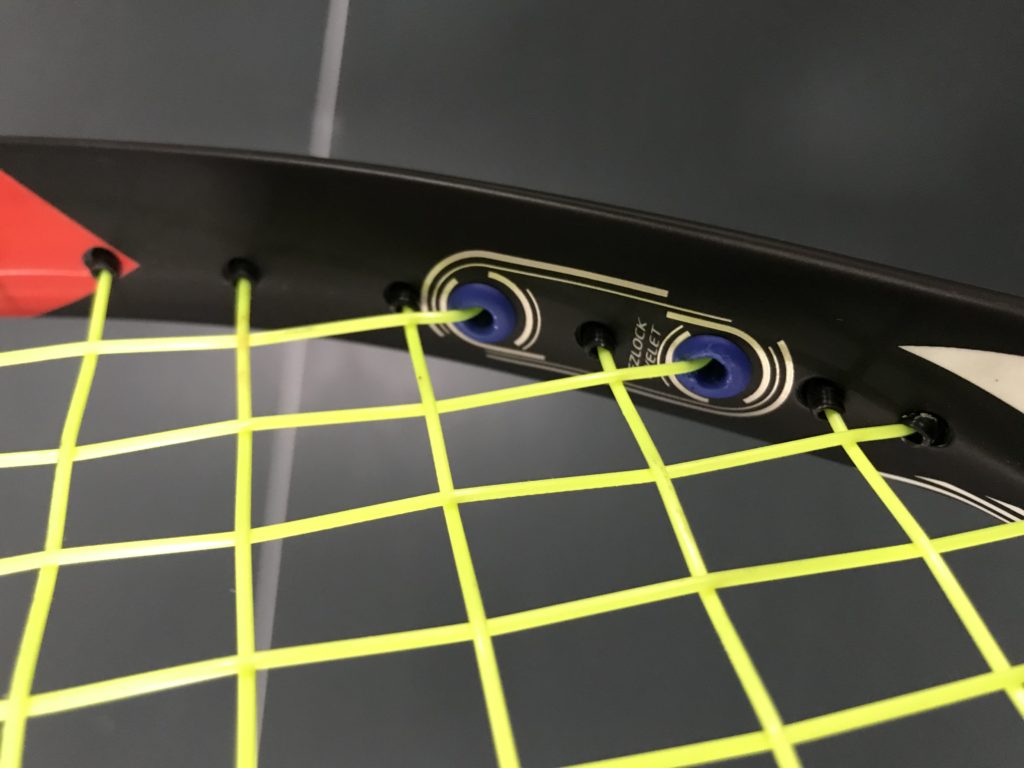 Tecnifibre Tflash 300 Powerstab Racquet Review – Performance
What you immediately notice from the Tflash 300 is the power and spin. The racquet is definitely a good match for a Babolat Pure Drive. The difference between the two is that the Tflash plays more comfortable and has a bit less spin and power, but in return offers better control. Something I personally value more.
It is definitely a lot of fun to play with a powerful racquet and the pace comes easily with the Tflash 300. The sweet spot is large and you have no problem getting good depth and spin. The beam does feel a bit clunky through the air. More so than the Pure Drive in my opinion. But the light weight obviously makes up for it somewhat.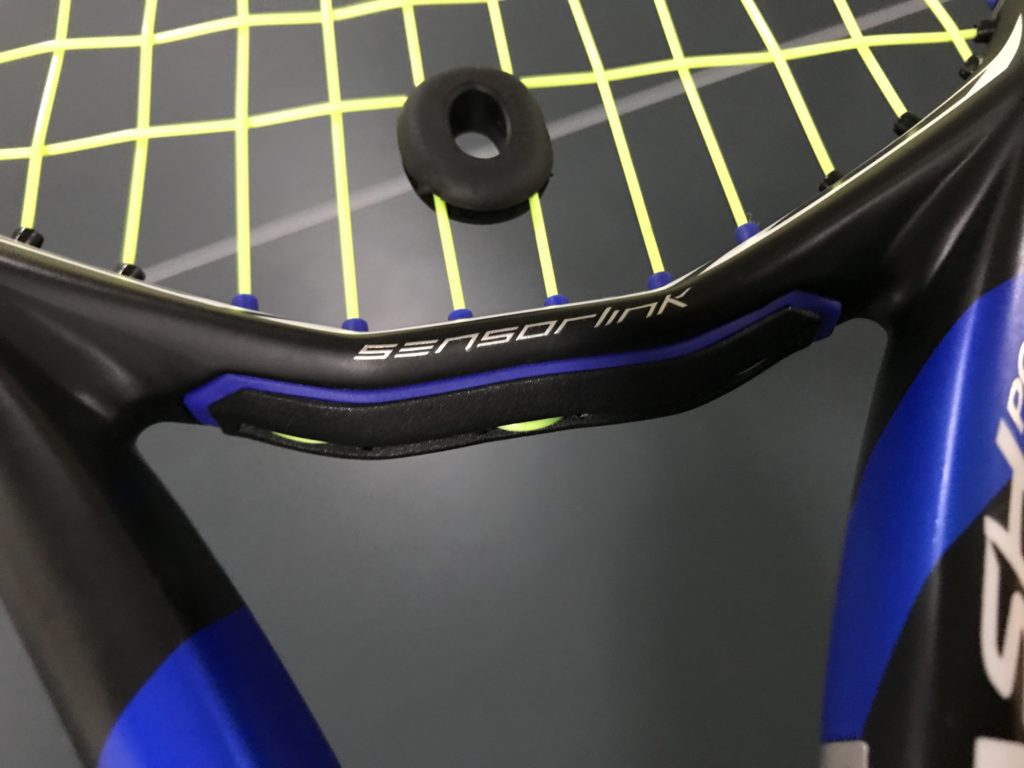 I used Volkl Cyclone 17 gauge strings in my Tflash 300 and I felt like they complemented the racquet well. A softer string might make it too much of a rocket launcher, so a poly is recommended. I would not be too concerned with discomfort, because the dampening actually seems to work really well in this racquet.
This racquet shines on ground strokes and serves. On volleys and touch shots it did feel a bit slow and inexact. This is also the case with the Pure Drive of course. Something I liked better with the Tflash 300 than I do with most other 100 sq inch racquets was the slice. I really felt the racquet responded well to this kind of shot. Not sure why really.
Tecnifibre Tflash 300 Powerstab Racquet Review – Summary
I played this racquet stock. There is obviously ample room for customization, but I felt that it did actually perform well and play remarkably stable as is. All in all, this is a nice racquet. If I was looking for a so called "tweener" frame I would put it on my switch list. But I have noticed that I get sloppy with my technique and foot work as soon as I put a powerful racquet in my hands so for my game, I am most happy with a more control-oriented and low-powered racquet with a smaller head size and a thinner beam.
If you are looking for a little bit of extra juice from your frame or feel that you want something that feels a little bit softer than a Pure Drive, this is an excellent choice. It is definitely one of the best power racquets out there right now and offers surprising control and comfort for a frame with a stiffness rating of 71.
What do you think of the Tecnifibre Tflash 300 Powerstab? Does it look like something you would be interesting? Have you played it? If so, let us know your opinion in the comments below.