Imitation is a form of flattery. So when HEAD releases a yellow racquet with a thick beam, 16×19 string pattern, spin grommets and explosive power, it is hard not to think: "Babolat Pure Aero". But is there more to it? Read my thoughts in this HEAD Graphene 360 Extreme Pro Racquet Review.
The HEAD Graphene 360 Extreme Pro definitely takes a few pages out of the Pure Aero playbook but as a racquet, it stands on its own. The Extreme line makes a lot of sense in the HEAD line-up because the HEAD tradition has always been more tailored towards precision racquets. The Extreme series, however, is exactly like its name, "extreme". Extreme in power and spin. Last year I reviewed the HEAD Graphene Touch Extreme MP and wished for lower stiffness and more weight. This year my wish came true.
Yes, the Extreme Pro took a break during the Graphene Touch tech series and came back for the Graphene 360. The Graphene is now placed at 3, 9 and 12, standard locations for lead placement and the racquet comes with spin grommets at the center main strings for more string movement and snapback. Looking at the specs, it is a racquet that is begged to be hit with lots of spin from the baseline.
HEAD Graphene 360 Extreme Pro Racquet Review – Unstrung specs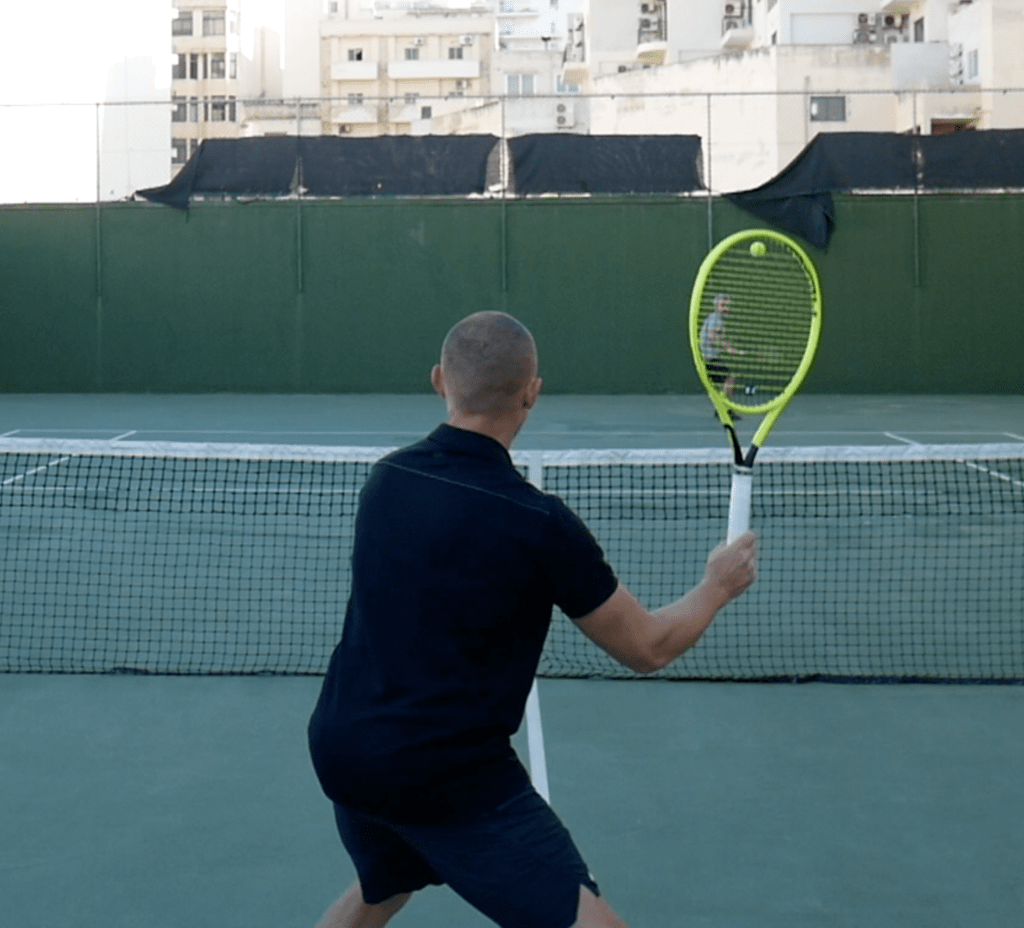 The specs of the HEAD Graphene 360 Extreme Pro offers a quite hefty swing weight when strung at around 330, so you need to be a strong player to play with this stick.
Head size: 100 sq inches
Beam width: 23/26/21
String pattern: 16/19
Weight: 310g
Balance: 31,5 cm
Stiffness: 67 RA
You rarely see 100 sq inch racquets with more than 300 grams weight unstrung and this extra weight on the Extreme Pro is definitely noticeable. But it does add more stability and plow-through so for me it was a good thing. I meant I did not need to add any extra weight to this racquet whatsoever.
However, the stiffness is still there. It has gone down from the Graphene Touch version, but it still bothered my wrist and elbow at times. It is not extremely harsh, but compared to the recently tested Wilson Clash, it was definitely noticeable and something to keep in my mind if you consider buying this racquet.
HEAD Graphene 360 Extreme Pro Racquet Review – Performance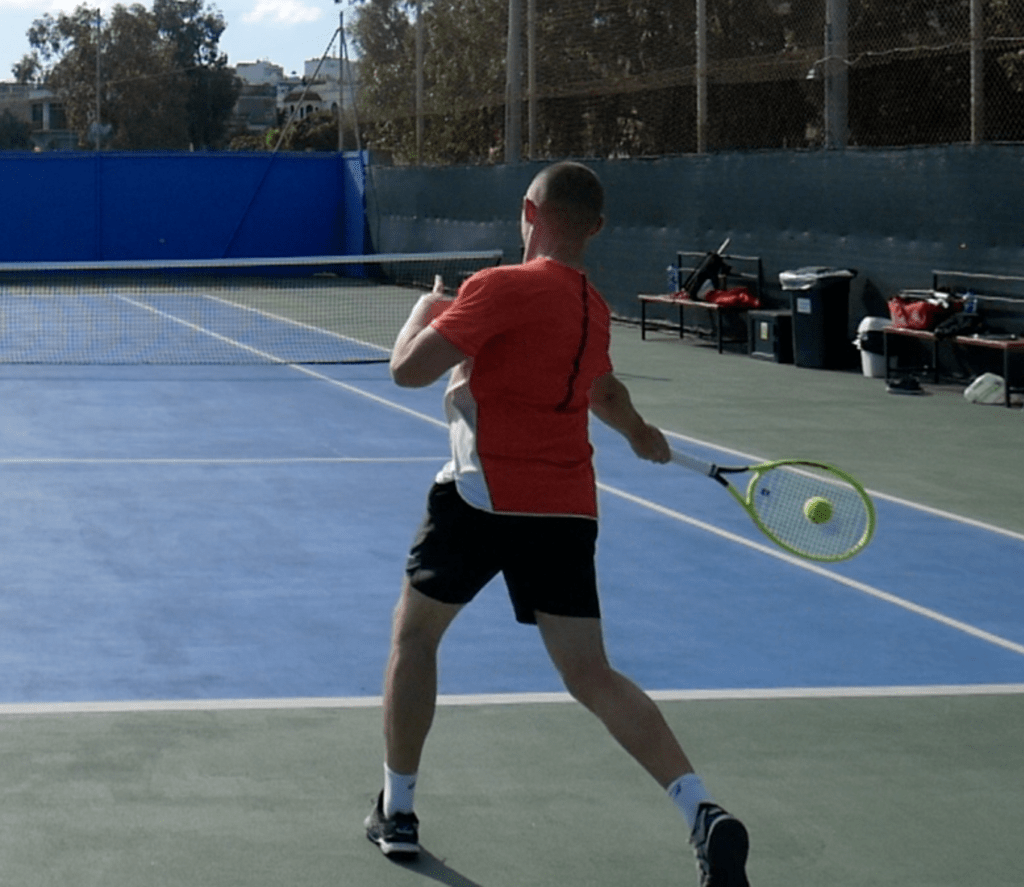 This is a fun racquet to play with. The power and spin are there in spades and you can hit almost ludicrous winners from really difficult positions. It is also a great racquet to defend with. What is problematic is that the power is almost too much. I played it with Volkl Cyclone 16
 (24 kg) and a combo of MSV Focus Hex Soft
 (25 kg) and Yonex Poly Tour Pro
(25 kg) in the crosses. On powerful racquets, I usually want to get up to 25 kg to be able to control the power, but even with this setup, it was difficult. Shots just explode from the string bed and unless you put a healthy dose of spin on them, they tend to land outside the baseline.
The weight can be an issue here. With a lower weight racquet, you can get more wrist snap and more spin on the ball, but the 330 swing weight is not the easiest to maneuver. So if you want to buy one of the new Extremes, I suggest you try both before you commit. The benefit of the MP is that you can get the weight up with lead tape, but with the Pro the weight is permanent. I personally like the Pro, but at times I was a bit late on the ball due to the weight.
If you are camping up at the baseline this racquet is very good, but it is not a touch players dream. It worked well on aggressive volleys, but I did not find the touch I found in the Clash or even the latest Pure Aero. At times it felt like a big yellow club and I was a tennis caveman trying to murder tennis balls like they were attacking rodents from space. This racquet is definitely ALL about power and not about feel.
HEAD Graphene 360 Extreme Pro Racquet Review – Who is it for?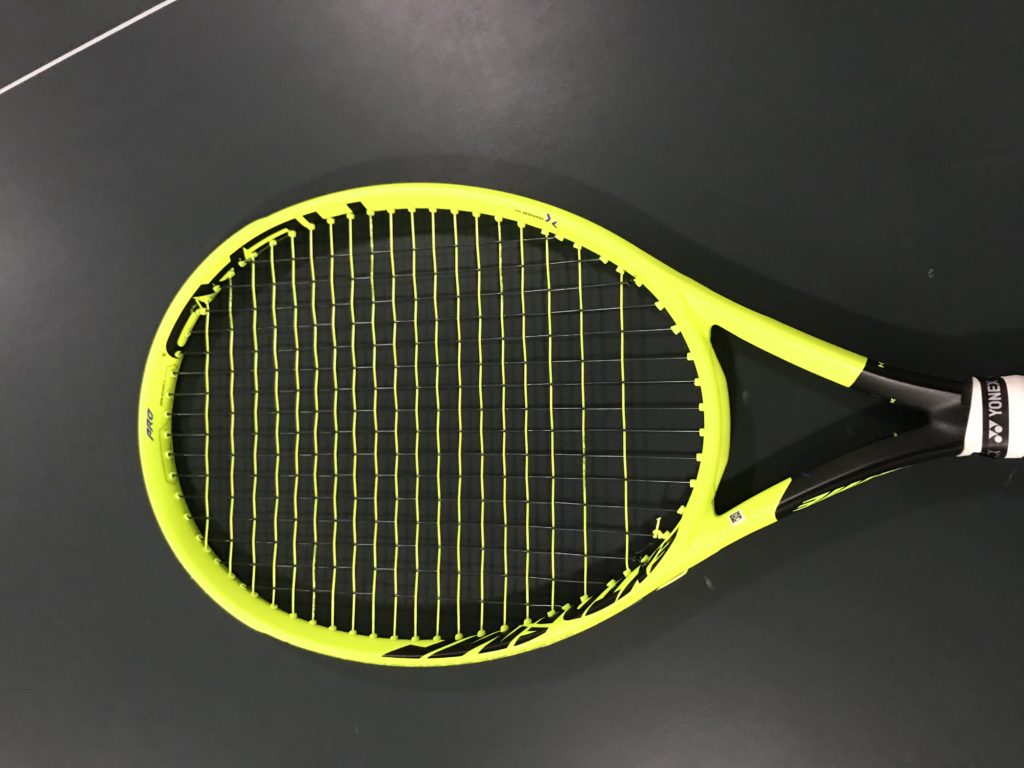 You have probably already figured it out. This is a racquet for a strong attacking baseliner. You need good technique and mechanics to swing this beast but if you do, you can hit some awe-inspiring winners. Flat shots tend to fly so you need to make sure you can put ample rotations on the ball to make sure they stay inside the lines. Also, junior players will struggle with the swing weight, so then you should check out the MP version instead.
I liked playing with this racquet. It was fun and I needed to put more work into developing a modern forehand because most traditional shots landed in the back fence (not really, but I am trying to paint a picture). The stiffness bothered me a bit and I have a hard time recommending a racquet where I sense the stiffness right away, but it might not be an issue for you. So if you are looking for an extra injection of pace for your doubles matches or if you are a strong baseliner with a modern technique, this racquet could do the trick.
Compared to the Pure Aero, I do like the feel and swiftness of the Pure Aero more. The stiffness is an issue with both racquets, but the Pure Aero handles touch better in my view. The Extreme Pro gives you even more power though so you just need to connect with the ball and the ball will launch into orbit and visit other planets faster than Elon Musk can say Space X!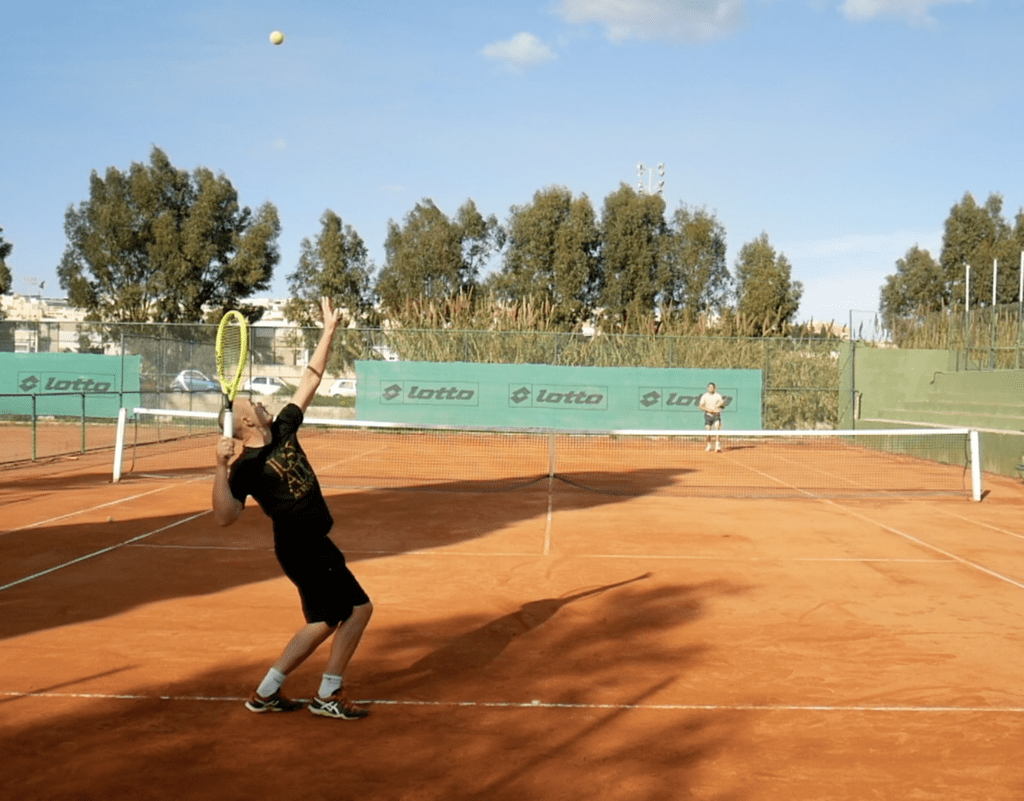 If you are looking for a 100 sq inch power frame and you like the grip shape (and potentially other things) of HEAD racquets (I do!), check out the new HEAD Graphene 360 Extreme Pro
. The price point of this racquet is lower than the other racquets in the HEAD line-up so that is a good thing. Also, the 360 is definitely an improvement from the Graphene Touch tech, but if I would choose any current HEAD racquet, my favorite is definitely the HEAD Graphene 360 Speed Pro (or MP).
HEAD Graphene 360 Extreme Pro Racquet Review – Video version
Are you curious about the HEAD Extreme? Why or why not? Please comment below.