One of the most anticipated among classic racquet enthusiasts is the Prince Phantom Pro 93P. A thin, box beam racquet with a 93 sq inch racquet head, and an RA of 61 is a tennis nerd's dream on paper. But how does it play? Let us hope I can give you an idea with this Prince Phantom Pro 93P racquet review.
I really enjoyed the Prince Phantom Pro 100P (read my review here) so I was very excited to do this Prince Phantom Pro 93P racquet review. I remember thinking I would have loved the feel of that racquet even more in a 95 sq inch head size, so I was happy when they announced they would release the 93 sq inch version! There are not many 93 sq inch racquets out on the market these days, so I think Prince made a gutsy move here. And after testing this racquet for a while I have to say it was the right one too.
In my Angell Custom TC 90 racquet review I pointed out that although the racquet was great, it was definitely more suited for attacking players with solid technique. The sweet spot is simply too small for hanging around on the baseline and trading strokes with heavy top spin hitters. The Prince Phantom Pro 93P shares some of the characteristics with the Angell Custom TC 90. The sweet spot however is definitely bigger, which makes it more versatile and easier to generate top spin with.
Prince Phantom Pro 93P Racquet Review – Specs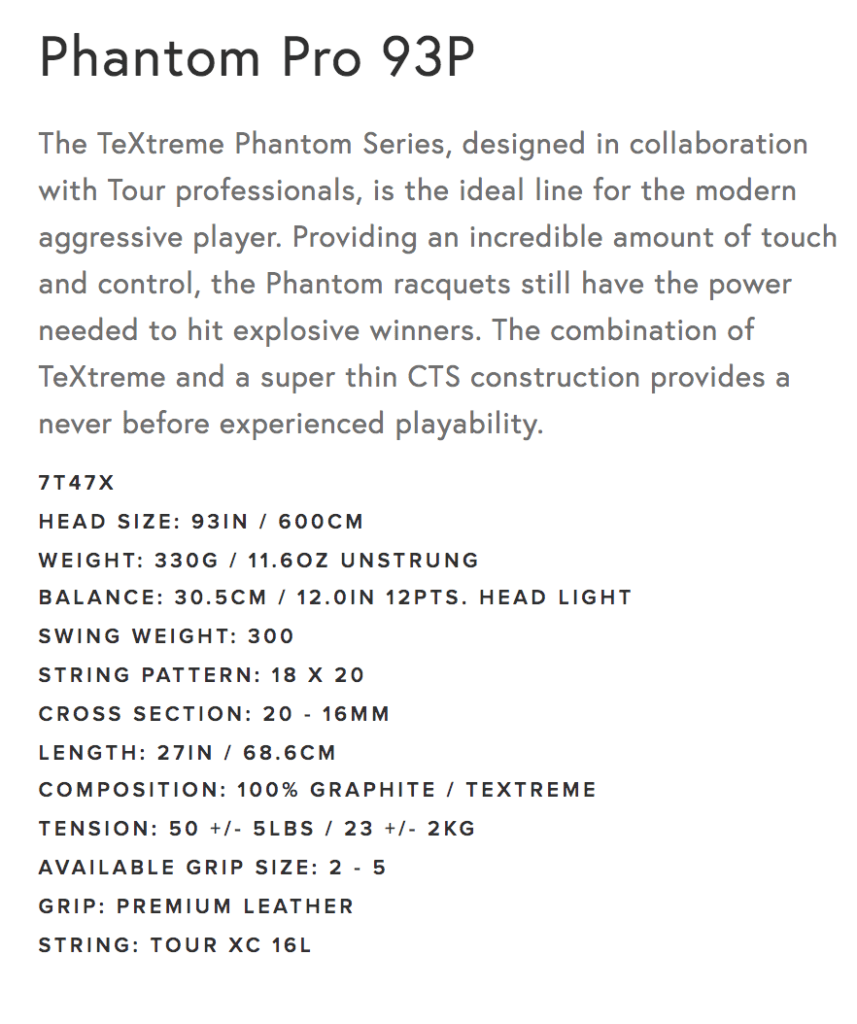 (Image from Prince Tennis)
When you look at the specs of the Prince Phantom Pro 93P, you wonder if the 18×20 string pattern will make it difficult to produce top spin with the racquet. But maybe the head shape helps out because I find the racquet relatively easy to use also for top spin shots. The launch angle however is rather low so compared to my 100 sq inch Soft Drive I needed to create a bit more lift on my shots. That is natural for tight pattern, smaller head size racquets though.
What impressed me with the Prince Phantom Pro 100P
also impressed me with the 93P. The feel and performance on slice shots, volleys and serves was great. The thin beam just comes through the air so easily and I do not think I have served more aces from the get-go with a racquet. Pure Drive included. You really feel you can be creative with this racquet and if you need to hit with full gas, you get pinpoint control.
Prince Phantom Pro 93P Racquet Review – Performance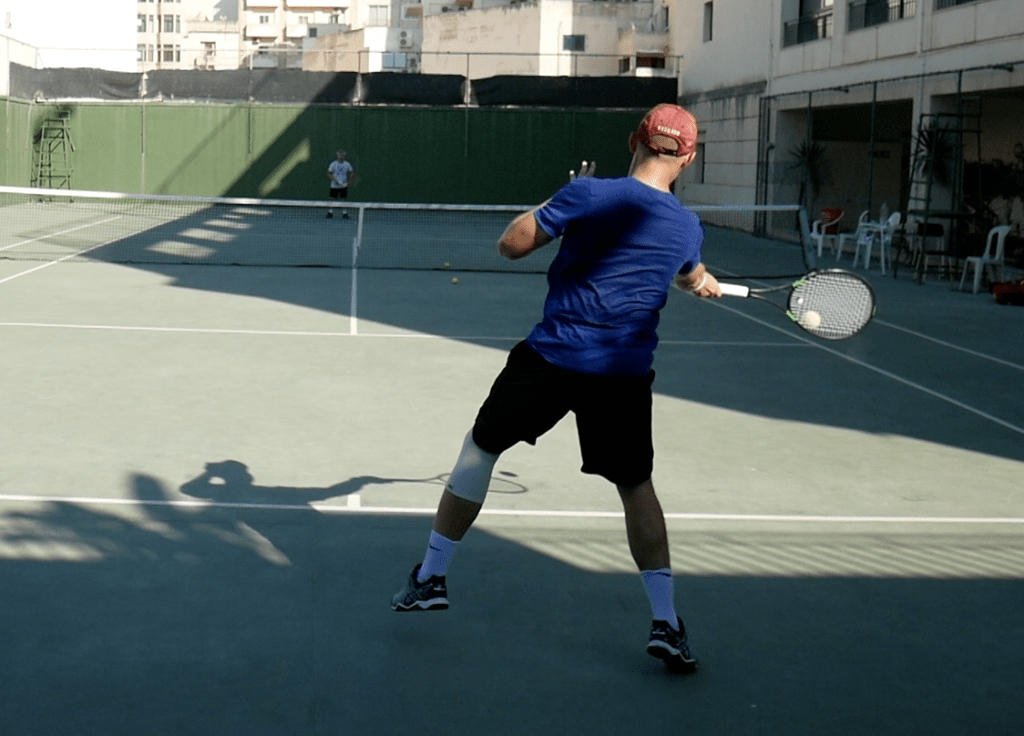 It took me a few minutes to get dialed in with the Prince Phantom Pro 93P, but when I did I really loved stepping in and hitting the ball full-on and still getting it to land in. This racquet is, despite its smaller head size, a decent all-rounder. I felt like I could really move the ball around, slice and dice, attack the net, caress a drop shot or go for winners. The feel of this racquet is, like so many racquets from the Prince line, simply excellent!
It is not a racquet that is easy to use, but if you like the so called "player racquets", this is one of the finest released in the last five years for sure. HEAD used to be the brand that led the field of low-powered racquets for advanced level players. After the introduction of Graphene they moved more towards Babolat, and kind of ended up in the middle. With the Textreme Phantom series it seems Prince are not afraid of taking a proper step into this territory, and I applaud them for that.
Regarding stability I have felt no need to add any lead tape to this frame. The swing weight, the static weight, the balance – everything works for this racquet. It felt good just to be able to go out and play without any customization whatsoever.
Prince Phantom Pro 93P Racquet Review – Who is it for?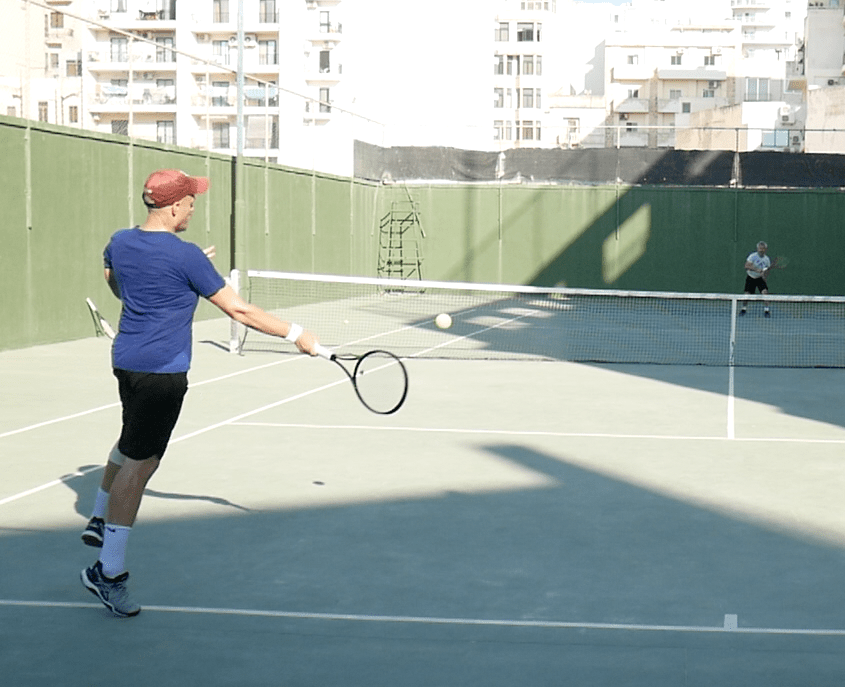 The Prince Phantom Pro 93P is definitely a racquet better suited for advanced players. The small head size and thin beam does not produce a lot of free power. You need to have full strokes and be relatively confident about your technique to properly enjoy this stick. But if you have the game for it, this racquet can make you feel like Grigor Dimitrov (who also plays a 93 sq inch racquet).
I felt like as long as I stayed focused, moved my feet and attacked the ball, I was a hundred percent connected to the 93P. Although, the racquet did not offer me as much help when I was playing defence, digging balls of out the corner or trying to find a winner from "nowhereland". So for hitting from the baseline I still get more spin and power from my customized Soft Drives, but on touch shots and volleys the Prince 93P is hard to beat.
What surprised me the most is how well I served with this racquet. Maybe the thin beam and small head size makes it easier for me to snap down on the ball to create more racquet head speed. I also felt like I could place the ball on a dime. I am really impressed with the control of this racquet! It is so good it makes me wonder, am I really a control racquet guy anyway?
If you buy a racquet from our friends at All Things Tennis, you will get 5% off and a free string upgrade if you use the code: TENNISNERD at checkout.
Prince Phantom Pro 93P Racquet Review – Video review
What do you think of the Prince Phantom Pro 93P? Please comment below!
***
Do you like Tennisnerd? Do not miss a word or video by stalking us on social media. Every like and follow is appreciated!

YouTube
Instagram
Twitter
Facebook Page
Amazon Influencer
Buy tennis gear
EU
Racquet Depot
Pro Direct Tennis

USA
Tennis Express
Do It Tennis
Amazon.com
Racquet buying guides
Here is a great racquet buying guide to get you started.
What tennis racquet should I buy?
Top tennis racquets to buy right now
The Gear of the Year 2017
The Gear of the Year 2016
Tennis racquets for juniors
Tennis racquets for kids
Popular posts
What the ATP pros play
Questions about pro stock tennis racquets
Is a pro stock racquet better than a retail one?
Do professional players change racquets?
Racquet Commitment Issues