It sounds like a stupid question, but it's still interesting to discuss how often professional players are trying out new racquets. I came to think of it when I saw Andrey Rublev switch racquets mid-match during the NextGen Finals in Milan!
You rarely see players on this level switching racquets during the match, but Rublev wasn't feeling it with his Wilson Ultra Tour (likely a pro stock H19) and went back to his Wilson Six One 95
painted as a Wilson Pro Staff 97
. After a slump of losing 4-5 games in a row, he came back to win the match. He simply looked more confident with his power game with the other racquet. It's partly a mental thing of course, but for the professional players, the details are everything!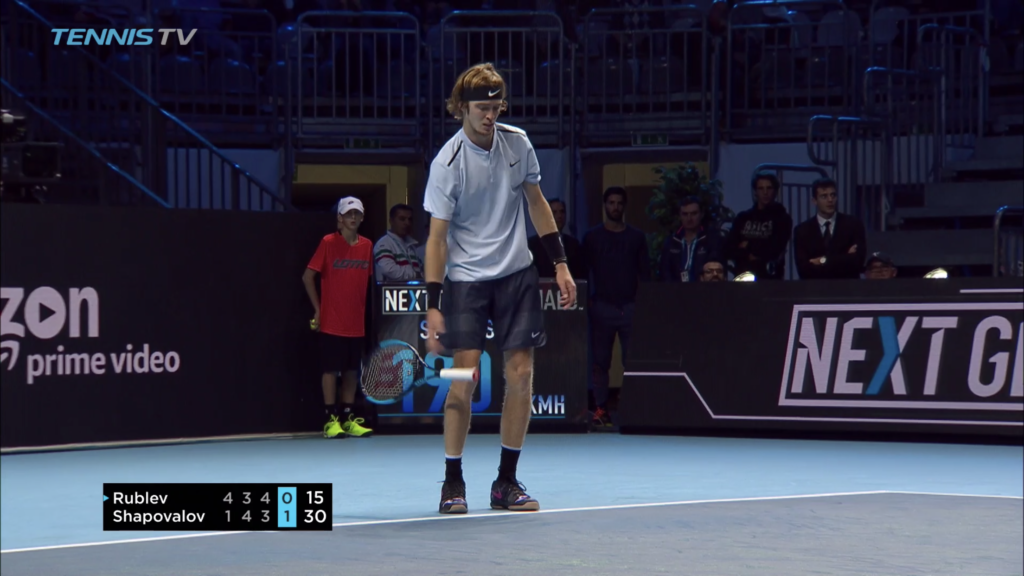 There are some pro's that try out new racquets all the time – one of the most prone to this behaviour is Fernando Verdasco who never seems to settle, but then on the other side of the spectrum we have a player like Andy Murray who doesn't seem to dream of changing his PT57A with 16×19 string pattern. As most racquetholics know, trying out new racquets and trying to find that special "feel" in your ball-striking is like a drug. Playing tennis with the same racquet for a whole month become almost impossible and you're more concerned with how you racquet feels than what the scores in your matches tell you.
For the pro's results are of course everything and that's why they're always looking for that extra bit of edge to maximize their results on court. Even Rafael Nadal, who has played with his Babolat Aero Pro Drive (with increasing amounts of lead tape) since 2005, was toying around with the HEAD MxG racquets during the off-season. He wanted every little bit of help to improve his, before this stellar season, by his standard mediocre results.
Roger Federer's racquet change from his 90 sq inch Wilson Pro Staff 
to his new signature frame the Wilson Pro Staff 97 Roger Federer Autograph is one of the most famous racquet-switches in the history of the sport and look at what results it has helped bring. Bigger hitting surface has reduced his shanking on the backhand and made that wing, with the help of Stefan Edberg and Ivan Ljubicic, into a fantastic weapon that made it possible to beat arch-enemy Nadal four times in the 2017 season.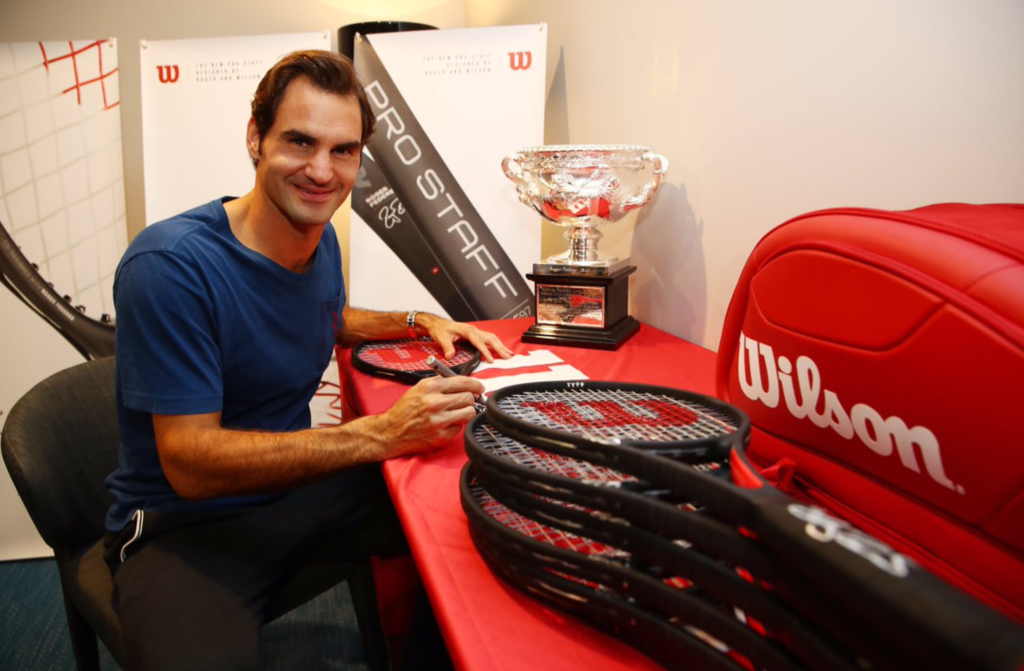 So not all tennis professionals are open to changing racquets because they're creatures of habit, but a lot of them are often testing new strings, new racquets, new layups, new string patterns and new lead placements to see what edge it can bring to their game. I recently wrote about Dominic Thiem testing a new string, potentially one way to help his game into the form it was some months ago.
Tennis equipment is simply a part of the equation and although it's not healthy to be obsessed about it, it's definitely an important part of the game alongside fitness, footwork, technique and general health.
I've definitely noticed that I've been changing racquets too much lately and in my latest hitting session I stuck to what I'm comfortable with – the HEAD LM Radical Tour and after a couple of poor sessions before that, I finally found my groove again. Because changing and trying out racquets too often can definitely throw you off your game. Make sure to always keep "old trustworthy" in your bag so that, if the equipment you're testing doesn't feel right, you can recalibrate your game and get back into the zone.
How often do you switch racquets? Do you ever do it mid-match? Please comment below!
Racquet buying guides
Here is a great racquet buying guide to get you started.
What tennis racquet should I buy?
Top tennis racquets to buy right now
The Gear of the Year 2016
Tennis racquets for juniors
Tennis racquets for kids
Buy the RPM Blast Rough string and other tennis gear:
EU
Racquet Depot
Pro Direct Tennis
USA
Tennis Express
Do It Tennis
Amazon.com
Do you like Tennisnerd? Don't miss a word or video by stalking us on social media. Every like and follow is appreciated!

YouTube
Instagram
Twitter
Facebook Page