After giving the Dunlop Srixon CX 200 Tour 18×20 such positive remarks, it was high time to dive into my Dunlop Srixon CX 200 Tour 16×19 Racquet Review. As expected, the slightly more open string pattern does not disappoint. The question is…which one is best?
It was tough to write this Dunlop Srixon CX 200 Tour 16×19 racquet review without comparing the two string patterns immediately. The 18×20 version is all about precision and gives you little power and spin for free, but enables you to paint the lines. The 16×19 version gives you a bit more free spin and clearance over the net. The specs of the 18×20 and 16×19 versions of the Dunlop Srixon CX 200 Tour are very similar, but the 16×19 comes with five grams less weight, which is mainly due to the lack of a leather grip. Some people like leather, some don't. I tend to go back and forth in this respect and tested the racquet both with a leather grip and without.
Before I go into the difference in performance I recommend you (if you have not already done so) to read and watch my review of the Dunlop Srixon CX 200 Tour 18×20 here. It is a racquet that impressed me enough for me to switch to it. So I am currently playing tournaments with the tight pattern version of the Dunlop Srixon CX 200 Tour 18×20
 (Amazon link), but I would have no problem going into a match with the open pattern version instead since they are so similar.
Dunlop Srixon CX 200 Tour 16×19 Racquet Review – Unstrung specs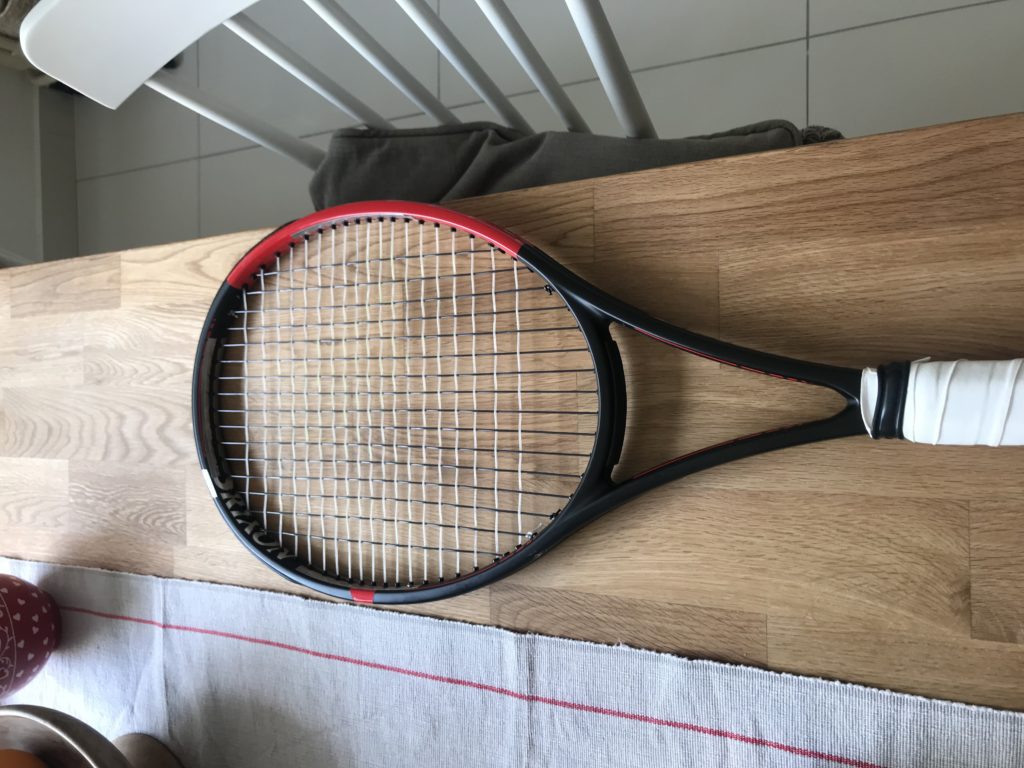 Headsize: 95 sq in
String pattern: 16×19
Unstrung weight: 310 g
Balance: 31.0 cm
Beam: 20.5 mm
Length: 27″
Stiffness: 64
The specs are, as followers of Tennisnerd know by now, right in my wheelhouse. I like control-oriented racquets and this is definitely a stick where you need to bring your own power. The spin potential is pretty good, but as always with 95 sq inch racquets, it is even more up to the user than with bigger head-size sticks. This racquet is intended for advanced players, who can find the sweet spot consistently.
I do think this racquet needs a little bit of lead tape in the hoop to play more stable and with more plow-through. It is fine to play in stock form, but I wanted a bit higher twist weight personally and ended up adding my usual treatment of 4 grams at 3 and 9 and 2 grams at 12. The addition of a leather grip helped to maintain the balance of the racquet, but since I usually prefer my racquets a bit more heavy in the head, I ended up going back to the synthetic grip. This is a personal thing because I am trying to play with less static weight these days.
I strung it up with Wilson Sensation
in the crosses at 25 kg and MSV Focus Hex Soft
in the mains at 24 kg. That string combo played nice and soft and held tension well. The CX 200 Tour series really loves a hybrid setup. In the end, my specs landed around 345 grams with a 32 cm balance. Around 340-45 grams strung is perfect for the CX 200 Tour line in my opinion.
Dunlop Srixon CX 200 Tour 16×19 Racquet Review – Performance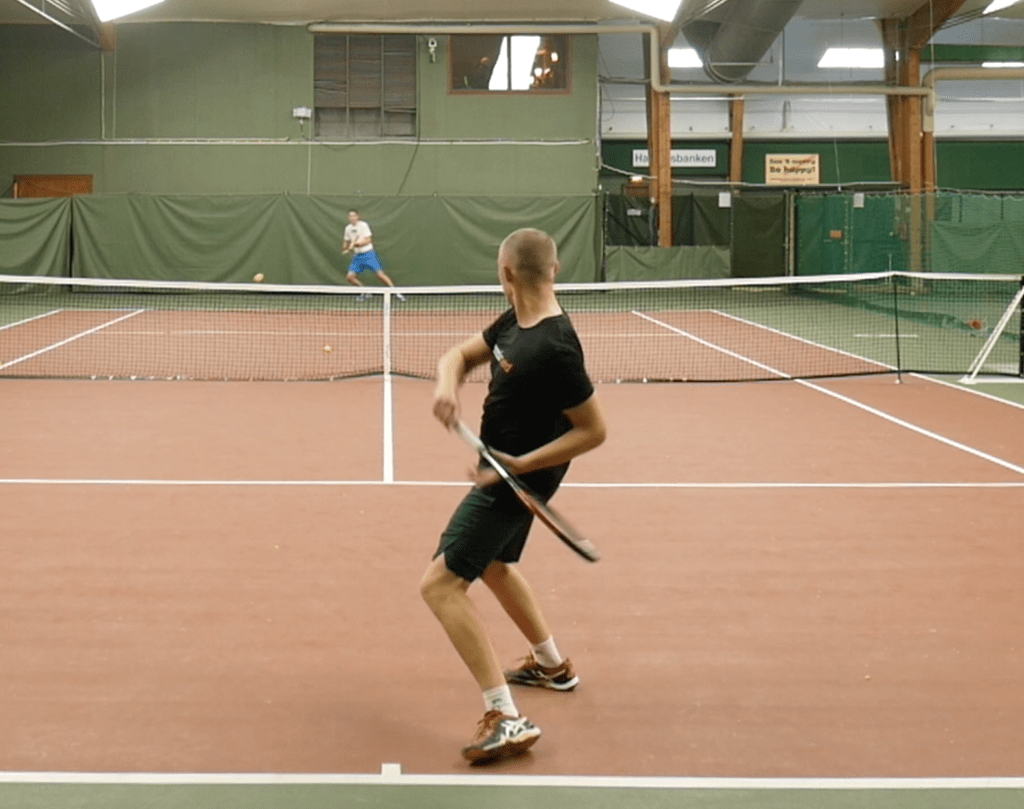 The CX 200 Tour 16×19 gives you a little more launch angle on your shots than the 18×20 brother. That is basically the difference between these two racquets. They are both stable, control-oriented, well-balanced racquets that are excellent weapons for advanced players. The CX 200 Tour line is happiest in the hands of the aggressive baseliner who likes to flatten out shots for a winner. That is why I like them so much, they are almost tailored for my game style.
If you like to hang out on the baseline and hit with heavy spin, I would go with a bigger head size racquet, but for players who love precision instruments, there are not many better options on the current racquet market. Their biggest rivals among the currently available racquets are: Prince Phantom 93P (faster through the air, smaller sweet spot), Wilson Ultra Tour (a bit mushy compared to the CX) and the Prince Textreme Tour 95 (quite close, but less power).
The CX 200 Tour performs great on serves and volleys. It beckons you towards the net and you feel in complete control of your shots at all times. If you are an attacking player, this is simply a must try.
Dunlop Srixon CX 200 Tour 16×19 Racquet Review – Who is it for?
The Dunlop Srixon CX 200 Tour 16×19 is for the advanced players who like to come to the net, but like a bit more help with spin and net clearance than the 18×20 pattern. Otherwise they play pretty much identical. You get more precision with the 18×20 and slightly more spin with the 16×19. Choosing between them is not easy. I could perhaps keep a couple of each in my bag since the 16×19 might help a bit more on clay for example.
All in all, if you like a control-oriented racquet that swings fast through the air, offers some room for customization, but gives you a bit extra help with spin, the Dunlop Srixon CX 200 Tour could be your next racquet of choice. It is definitely worth a test drive. I will likely stay with the 18×20 edition for my match play, but it is pretty much a coin-toss of which one I like best.
Simply another great stick to choose from in the increasing jungle of tennis racquets.
If you buy a racquet from our friends at All Things Tennis, you will get 5% off and a free string upgrade if you use the code: TENNISNERD at checkout.
Dunlop Srixon CX 200 Tour Racquet Review Video version
What do you think of the Dunlop Srixon CX 200 Tour line of racquets? Which string pattern would you go for? Please comment below!