I have previously reviewed the Tecnifibre TF40 2022 16×19 305g. This review deals with the other Tecnifibre TF40 2022 Racquets.
There are four Tecnifibre TF40 2022 racquets released in 2022. Two string patterns: 16×19 and 18×20 and two weights: 315g and 305g unstrung. The mold and layup is otherwise the same for all four racquets.
I have reviewed the new racquets in a video review on my YouTube channel that you can find below, but I will add some text comments below.
Tecnifibre TF40 2022 Racquets video review
The TF40 2022 racquets play quite similar to the previous generation.
What is new?
What is new is the RS Sharp beam and the Foam inside, which is something that Tecnifibre use in almost all their racquets to create a more dampened and comfortable feel. The beam design made the racquet feel slightly faster to me. And the foam inside helped to create a nicer sensation on impact.
Perhaps this is what made the sweet spot slightly bigger on these new TF40 racquets compared to the outgoing model. I ended up preferring the new TF40 18×20 305g version to the previous generation. It felt easier to use and offered a more comfortable feel but maintainted the other good aspects of the TF40 2019.
You can buy the new Tecnifibre TF40 racquets at Tennis Warehouse, Tennis Warehouse Europe and Tennis Only. You can also check the full specifications of the racquets there.
How do they play?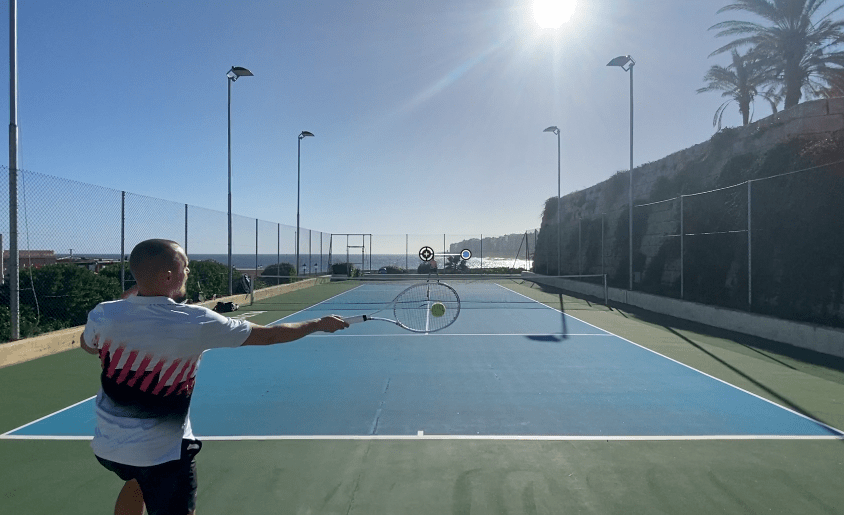 The specs are quite similar for all models. There are some key differences.
The TF40 305g 18×20 is, perhaps counterintuitively the most demanding and solid racquet. It has a higher swing weight (around 330 strung) and more weight towards the head of the racquet. It was my favorite of the bunch, but might feel sluggish to some.
The 16×19 pattern racquets both had a lower swing weight (easier to swing) and more spin potential. The downside of this is that they lack some stability, control and plow-through compared to the 18×20 versions. You can of course add weight and customize the racquets, but if you want to play them in stock form, that is my experience.
The TF40 315g 18×20 was probably the most well-balanced racquet for the widest group of advanced players, but I preferred the weight/balance/performance of the 305 18×20.
Who are they for?
These racquets are all low-powered and made for advanced players with good footwork who can generate their own pace. The Tfight series are better for players who want control, but prefer a bit more power from the racquet.
Playing level for these racquet would be at least 4.0 NTRP. The 18×20 ones are probably more like 4.5 even.
Verdict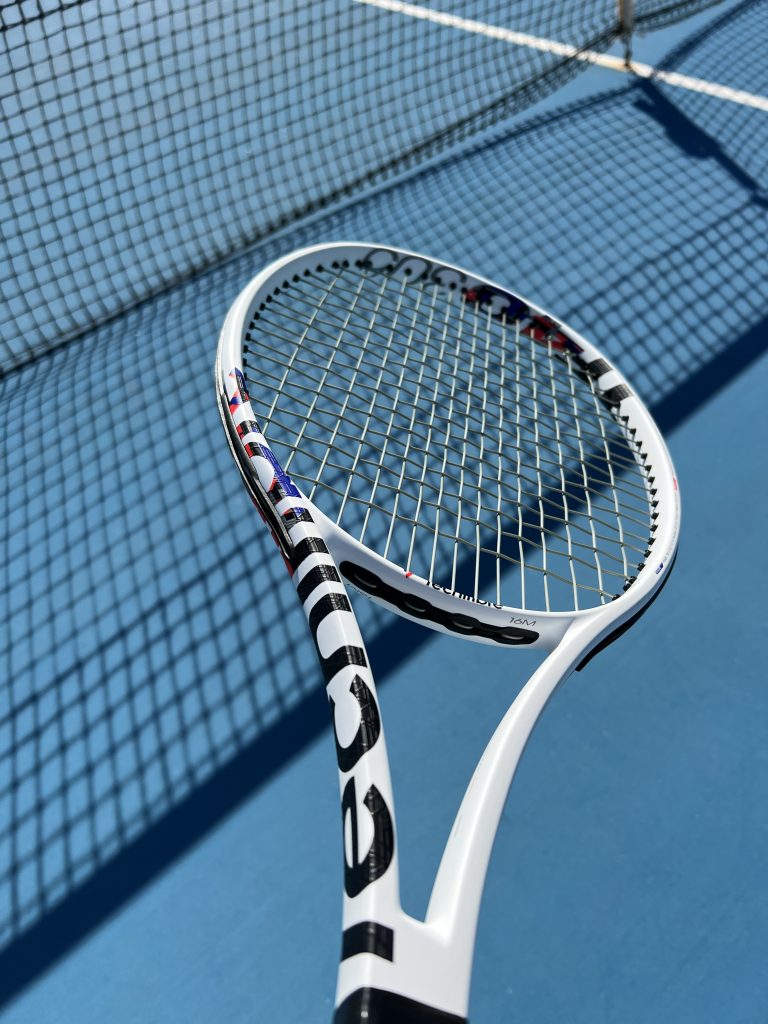 The TF40 is back and still going strong. I really enjoyed this play-test and my favorite one, the 18×20, 305g version is a definitely a tournament option for me alongside my HEAD Prestige MP 2019. This is how much I like this racquet. It's good to point out that I like a 330-ish swing weight, while many rec players might find a bit too much to swing. Then the 16×19 version are solid options because they were both just below 320 in strung swing weight. The 18×20 315 was in the middle around 325 strung.
I tried these racquets with a variety of strings: Tecnifibre TGV 1.30, Grapplesnake Tour Sniper M8, Solinco Confidential.
They all played fine, telling me that they're not so string sensitive, but Confidential 1.20 was probably my favorite at 51 lbs or 23 kg.
Have you tried the new Tecnifibre TF40 racquets? What do you think about them?