A new racquet in the Dunlop CX series, here is my Dunlop CX 400 Tour Review – first impressions. In short – surprising!
The average in head sizes is slowly creeping up. Nowadays even control-oriented racquets are 100 sq inches with slightly thicker beams. I was a bit skeptical to see a racquet like the Dunlop CX 400 Tour in the control series, but after playing with it, I understand the thinking a bit more. This is a pretty plush, but more forgiving racquet that gives you good control, but still some free power when needed. I would compare it to the Prince Textreme Tour 100P or the HEAD Gravity Tour in the way it plays.
Spec check
Unstrung specs of the Dunlop CX 400 Tour
Head size: 100 sq inches
Length: 27 inches
String pattern: 16×19 (tighter than many 16x19s)
Beam: 23 mm
Stiffness: 67 RA unstrung
Weight: 300 grams
Balance: 32 cm or 7 pts HL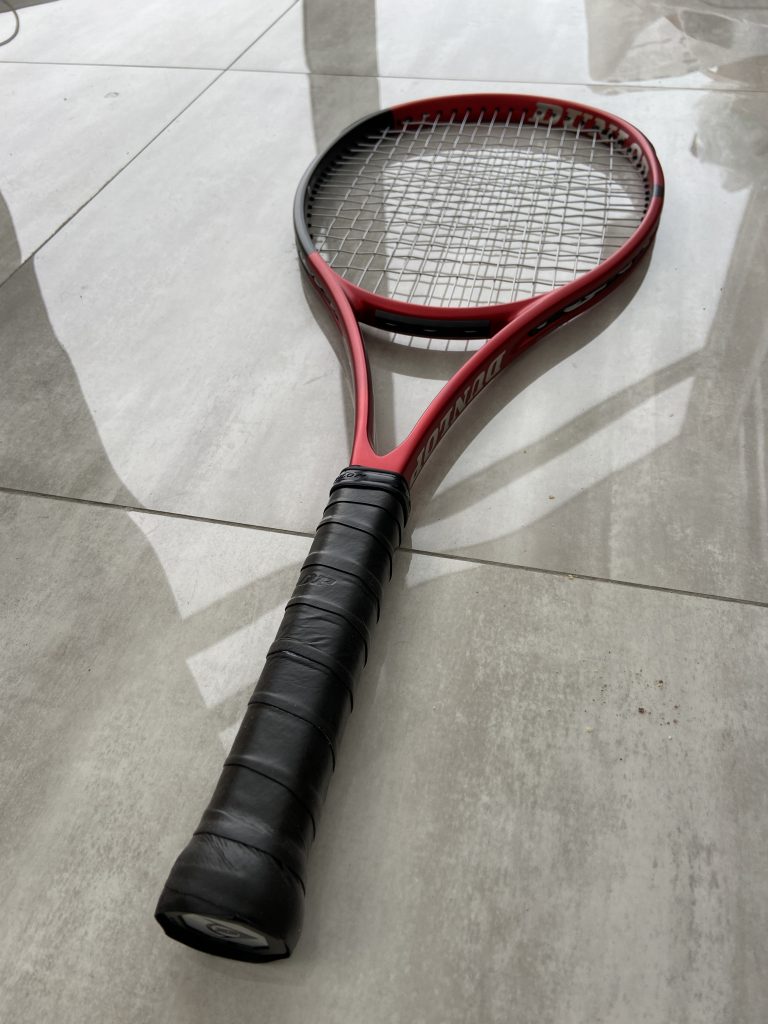 Strung specs of the Dunlop CX 400 Tour with overgrip and Dunlop Explosive Tour 1.25
324 grams, 32.5 cm or 5 pts HL, 318.5 SW
The Dunlop CX 200 and CX 200 Tour feels like they need lead tape, but the CX 400 Tour was ready to be hit "right out of the box".
How does it play?
The racquet offers a surprisingly plush and comfortable feel. Despite a sensitive arm, I sensed no discomfort even with a full bed of poly.
It moves through the air pretty quickly as the beam is not as thick as a Pure Drive or Ultra. The string pattern is also tighter, giving you a bit more control on flatter shots. I would still like a bit more bite from the string bed and will probably try a shaped poly next as some balls were sailing a bit on me (that might just be me though).
At the net, it felt stable and offered a good feel. It's not as precise as the smaller head sizes in the CX family, but good for this type of frame.
On serves, I got decent power, but not as much as more power-oriented racquets. I did miss a little bit of spin on my kick serve.
Slice shots stayed nice and low and like other Dunlop's I've tried – this racquet works well for flatter shots.
Topspin lovers might crave a bit more rotation on the ball, but like I wrote – it might be fixed by a more spin-friendly poly.
All-in-all, the first hit with the Dunlop CX 400 Tour was fun and gave me a positive feel about the racquet. I think many tennis nerds can groove with this one and I was surprised to instantly like this racquet more than the CX 200. How will the CX 200 Tour play? Well, that one is up next!
Have you tried the new Dunlop CX series?