It is time for the Speed MP to get an injection of spiral fibers. Here is my HEAD Graphene 360+ Speed MP Racquet Review. In short: I like it.
The update to the HEAD Graphene 360+ Speed MP is not huge. The specs are pretty close to the predecessor. The colors are inverted, the swing weight is higher and spiral fibers are included in the layup. It might not be a lot, but it is a significant improvement in feel and performance.
But before we get into how it plays, let's look at the specs.
HEAD Graphene 360+ Speed MP Strung Specs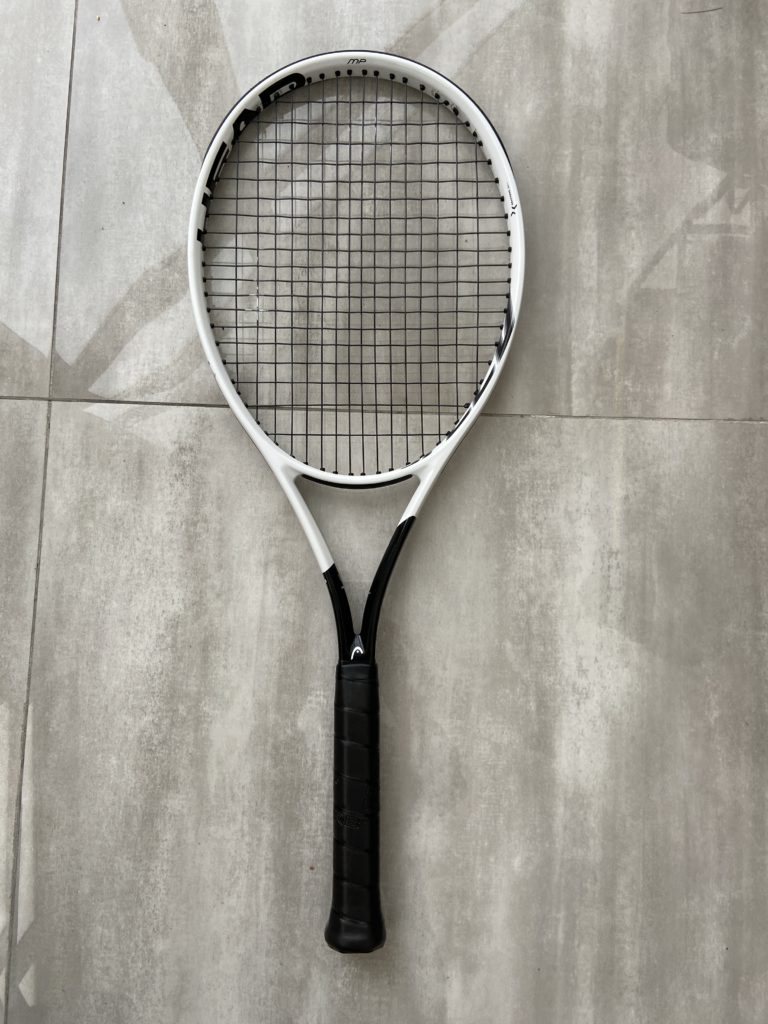 I measured these specs on my HEAD 3-in-1 machine. The racquet was strung with HEAD Lynx strings
at 24 kg / 53 lbs.
Head size: 100 sq inches
Length: 27 inches
Weight: 317.2g
Balance: 33 cm / 4 pts head-light
Beamwidth: 23 mm
Stiffness: Mid 60 RA
Swing weight: 327
So my specs were pretty much as the listed ones, which is nice. Regarding the tech, spiral fibers add a more comfortable feel to the layup, which is really noticeable. The predecessor felt a bit harsh on my wrist with a stiffer poly, but I did not sense any discomfort with the update.
How does it play?

I thought this was a great update. really enjoyed the higher swing weight from the predecessor. It played more stable and with more plow-through. And compared to the Speed Pro, it is whippier, faster through the air and generates more spin thanks to the 16×19 string pattern (compared to the 18×20 of the Pro).
I usually prefer the more hefty racquet, but in this case, the MP is much easier to use and I really enjoyed this stick on groundstrokes and serve. The whippier feel really helps my ability to control the ball. Perhaps more advanced players will enjoy the pro more, but most recreational players will find the Speed MP easier to use.
The only issue I could find was some instability at the top of the hoop at times, but for a 300g unstrung racquet this is pretty normal and wasn't a big thing. I actually enjoyed the racquet pretty much everywhere. Yes, there are racquets that produce a nastier slice or offers more plow-through, but if you like a racquet that is easy to use, but still offers more control, feel and comfort than the Pure Drive – check out the Speed MP!
What do you think of the HEAD Graphene 360+ Speed MP? Please comment below.