The HEAD Speed gets updated with spiral fibers into the layup for improved feel. Here is my HEAD Graphene 360+ Speed Pro Racquet Review.
The Speed line is probably HEAD's most popular line of racquets. It is endorsed by players like Novak Djokovic and Coco Gauff and walks a fine line between power and control. It lands in the middle of the power level range of HEAD racquets. Possibly the best balanced of the bunch for the modern player, and that is why I was excited about this HEAD Graphene 360+ Speed Pro racquet review.
Truly liked the HEAD Graphene 360 Speed Pro (click for my review) and played some of my best tennis with it. I was almost about to make the switch, but I was scared away by some wrist niggles. The racquet wasn't harsh, but it is definitely firm at the top of the hoop and I strung it with Solinco Hyper-G which made it worse. In retrospect, I could have gone with a softer setup, but I do not want to risk running into arm issues later on.
Specs and tech
So I really only had one issue with Graphene 360 Speed Pro, and that was the slightly firm feel. That is why I was excited to try the new Graphene 360+ Speed Pro with spiral fibers. Spiralfibers has worked great to create a plusher and more comfortable feel in the Gravity and new Prestige racquets, so this is definitely a positive shift in HEAD tech, and the first time I am really confident in playing with Graphene racquets.
I tested the Pro for this review, but this makes me quite confident to comment on how the MP would differ since I did play the Graphene 360 Speed MP.
There have not been any changes to the mold or the drill pattern of the new Speed line. As I said, the lay-up comes with spiral fibers for improved comfort and a plusher response in the string bed. If you like the crispness of the previous version, this has a softer and a slightly more muted response, but I still felt connected to the ball.
How does it play?
I added an overgrip to mine and strung it up with HEAD Lynx and (later) HEAD Lynx Tour (24 kg / 53 lbs) and took it for a spin. I just want to point out that the specs of my racquet were a bit in the higher range. Specs are strung with overgrip: 335g, 32,5 cm balance and SW 335.5.
I did not need a long time to enjoy the response from this frame. It reminded me a bit of my old customised Soft Drives, which is high praise indeed. A plush yet not noodle-like response from the string bed. You can then choose your string to get the feel and response you want.
The swing weight of my Speed Pro is quite high, but I am pretty comfortable up to 340 so it was not a dealbreaker. My guess is that the listed swing weight will be around 330, which I think should make most advanced players happy.
Pros and Cons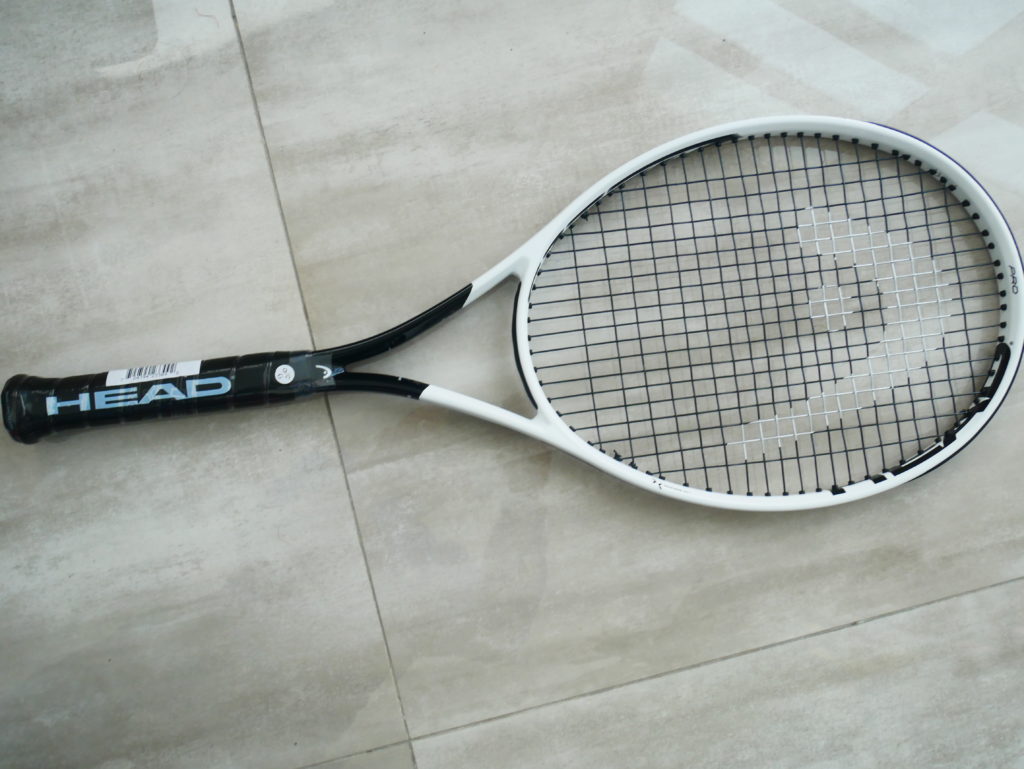 Needless to say, this racquet was like a rock from the back of the court. As long as you get the frame moving, you are rewarded with good control, decent spin, and excellent stability.
The racquet was comfortable despite using it with a crisper poly and it gave a really consistent response from the string bed. The string spacing of the 18×20 allows you to hit flatter balls with more confidence, but the 100 sq inch head size will help improve spin generation over most 18×20 patterns, not dissimilar to how the HEAD Gravity Tour or Pro plays.
Pros
+ Good-sized sweet spot
+ Nice mix of power and spin without sacrificing comfort
+ Very stable
Cons
– Tricky to manoeuvre at times in its current spec
Summary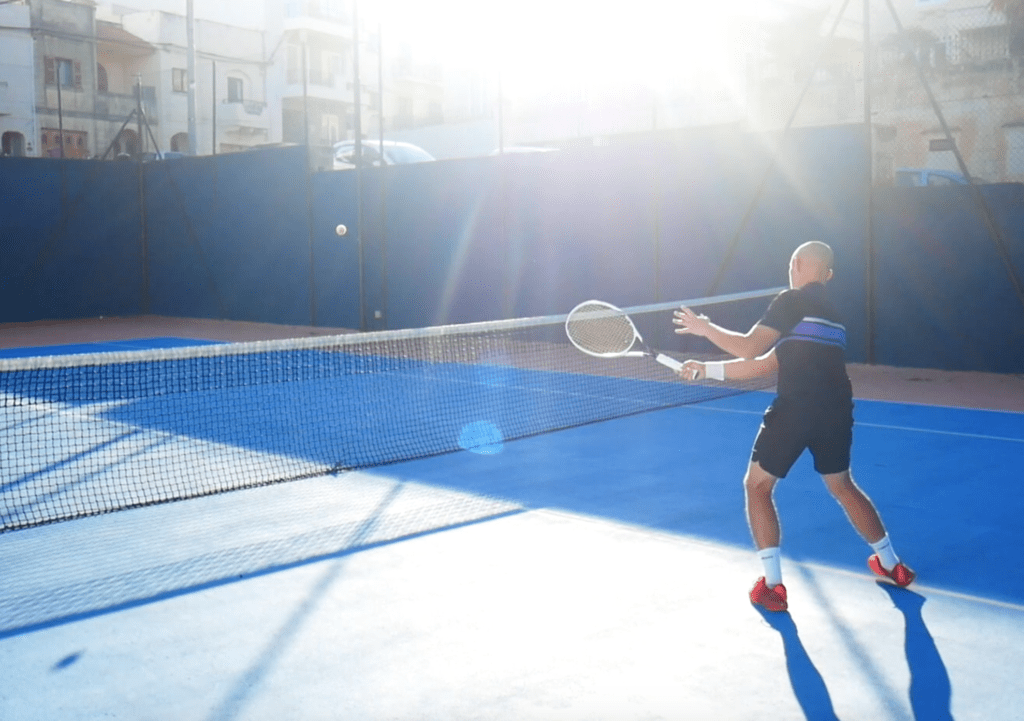 Definitely a positive update to the Speed line. I have really enjoyed the Graphene + technology when it comes to the Gravity, Prestige and Speed line and in a way it is like HEAD is finally finding their way home to a comfortable yet connected response. This is what they were famous for back in the days, but when they introduced Graphene in 2013 they lost some of that. Now with spiral fibers in the lay-up, the plusher feel is back without dialling down too much on the power level.
I really enjoyed this Speed Pro and I hope I can test the MP when it is released in March.
Keen to hear what you think of the HEAD Graphene 360+ Speed line of racquets. 
If you buy a racquet from our friends at All Things Tennis, you will get 5% off and a free string upgrade if you use the code: TENNISNERD at checkout.
Video review: