The new HEAD Gravity racquet line has finally been revealed and I have been fortunate to play-test three different models in the line-up.
The HEAD Gravity line has been hyped up quite a bit with marketing lingo such as "New force, New game", "The Force is Coming", "Massive Sweet Spot Dominates the Game" and so on. That is all marketing of course, but what is really behind their new racquet line? After doing this HEAD Gravity racquet review I can sincerely say that I am impressed by the performance. I came in a bit skeptical, but in the end, this is exactly what I wanted to see from HEAD, a players racquet that is not just a remake of older Prestiges but also takes into account the demand for a bigger sweet spot and more top-spin.
I tested the HEAD Gravity MP racquet in its prototype paint job here. I liked that one a lot, but 295 grams unstrung, even with a close to even balance, is usually not my cup of tea. That is why I was happy to see the specs of the HEAD Gravity Pro and the HEAD Gravity Tour. The naming of racquets is never easy and it is hard to explain what makes a "Pro" racquet and what makes a "Tour" racquet but in lack of better words, it has just become standard in the racquet industry. Let's look at the specs and tech of these different racquets.
HEAD Gravity Racquet Review – Specs and tech

The HEAD Gravity racquets come with a new technology, something HEAD calls Graphene 360 +. Not sure what the plus stands for, but since these racquets feel less hollow and more comfortable than the Graphene 360, I think it might be some kind of foam filling or other dampening material inside the frame. If so, I am happy about that. I have really enjoyed the Graphene 360 racquets and played some of my best tennis with them, but sometimes I have been nostalgic about the feel of my older HEAD racquets. This is not the case with HEAD Gravity.
Let's look at the specs of the different models:
HEAD Gravity Pro
Head size: 100 sq inches
Length: 27 inches (standard)
Weight: 315 grams unstrung
Balance: 31,5 cm unstrung
Beamwidth: 20 mm
String pattern: 18×20
HEAD Gravity Tour
Head size: 100 sq inches
Length: 27 inches (standard)
Weight: 305 grams unstrung
Balance: 32 cm unstrung
Beamwidth: 22 mm
String pattern: 18×20
HEAD Gravity MP
Head size: 100 sq inches
Length: 27 inches (standard)
Weight: 295 grams unstrung
Balance: 33 cm
Beamwidth: 22 mm
String pattern: 16×20
There are more racquets in the line such as the S, MP Lite, but these are the ones I have tested.
HEAD Gravity Racquet Review – How do they play?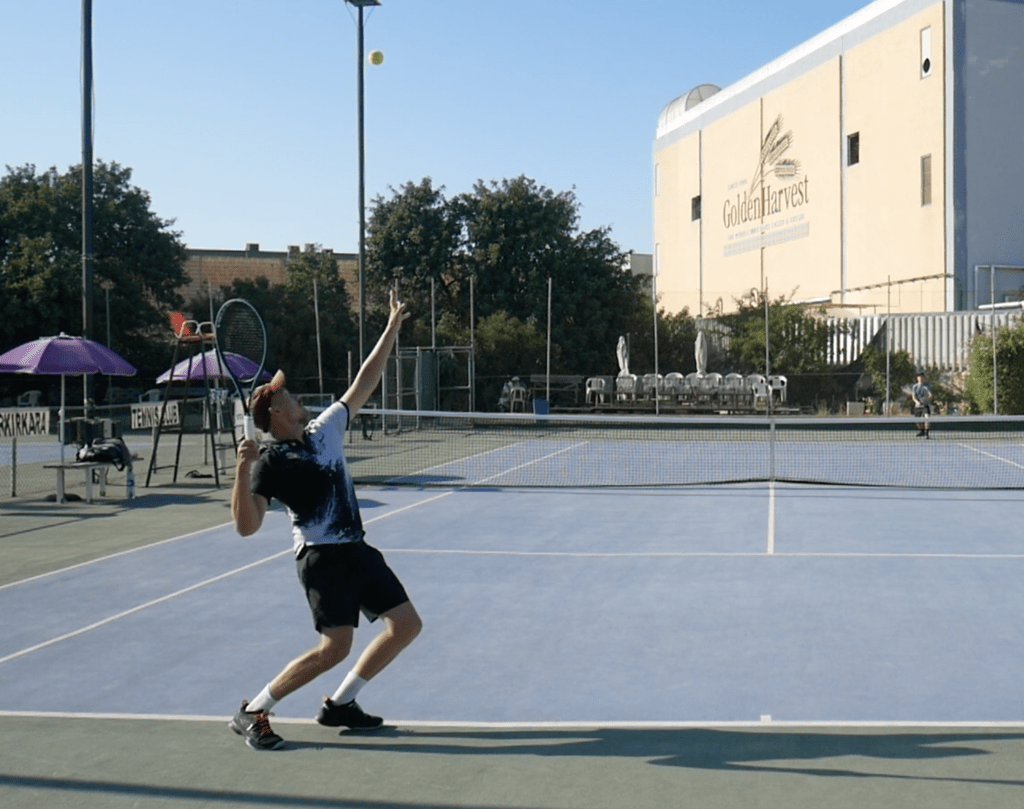 The HEAD Gravity brags about a "massive sweet spot" and this comes from the more rounded head shape which reminds me of the HEAD IG Extreme Pro 2.0 or something like a Prince Phantom racquet. I was never visually happy to play with a more rounded racquet, but this one does not bother me as much (it is a bit less extreme in shape). Also, like the Isometric head shape of Yonex racquets, this actually seems to work to enlarge the sweet spot. I just want to point out here that the actual "sweet spot", meaning the optimal position in the racquet head to hit the ball, does not variate much from different racquets, but the "sweet area" where you have more margin for error on off-center hits varies quite a bit. But since the whole industry talks about the "sweet spot", I will stick to that phrase.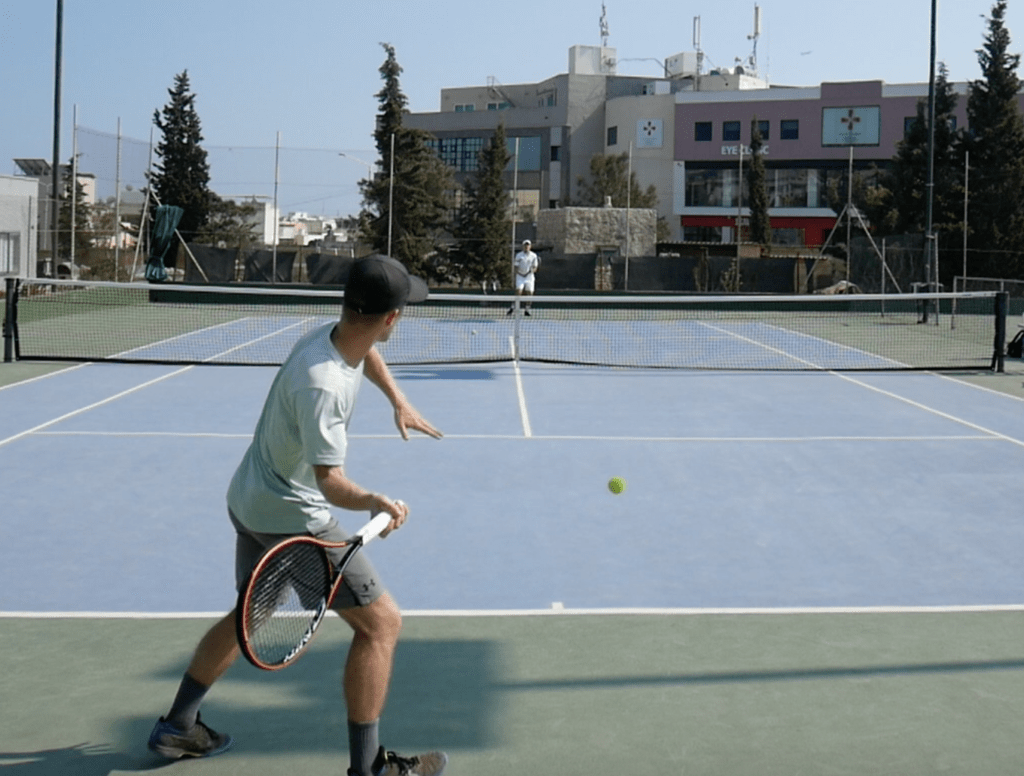 I liked the HEAD Gravity MP when I tested that one, but the extra weight and slightly tighter pattern of the Gravity Tour and the Gravity Pro just seems to work better for my game. I tested two racquets strung with HEAD Hawk Touch and the Gravity Pro still had the factory string (which is rarely recommended), but I wanted to keep it there as an experiment. Despite having a fresh poly in the Tour and a factory string in the Pro, I gravitated (see what I did there?) towards the Pro. The heft, the control, it was all right at home for me. I really felt like I could pick this racquet up and play a tournament straight away. I could not really find a shot where I did not like the HEAD Gravity. It is great on serves, slice, offered decent topspin despite the tight pattern, has a comfortable feel, works well even when you flat out the ball. Yeah, it was just an altogether nice experience to play with. My hitting partner, a better player than me, who tried the Tour and the Pro said the same thing. He really enjoyed these racquets. He preferred the Tour while I edged towards the Pro.
HEAD Gravity Racquet Review – Comparing performance

People have been asking me to bring back scores to the review and I will make an effort to do that. Please bear in mind that I need a bit more time to make a complete review, but I am already quite confident about these racquets after playing with them for about a month. Before we get into scores I want to compare the different models.
HEAD Gravity Pro – the heaviest racquet in the series. More control, higher swing weight, more plow-through, thinner beam, a bit tougher to swing unless you are an advanced player. Nice, soft feel on impact while still retaining good power. Not a Pure Drive by any means, but a more forgiving player racquet. Does not require any customization in my opinion. My favorite of the bunch and a contestant for next racquet of choice for me. Score: 90/100 for me
HEAD Gravity Tour – plays quite close to the Pro but with a bit less weight in the handle and a thicker beam for slightly more power. Easier to transition to for someone coming from a Wilson Blade or Tecnifibre Tfight XTC 305. Lower static weight, but more weight in the head to compensate. Therefore it plays more stable than its weight. I prefer the heft of the Gravity Pro, but these play very closely. Score: 85/100
HEAD Gravity MP – a more open pattern and even lower weight so easy to swing. Easy racquet to play with for intermediate players. Gives you good top-spin, comfort, and decent power. Does not have the stability or the precision of the Tour and the Pro, but still a fine racquet for advanced players with just a bit of customization. More spin-friendly than the Tour and the Pro and a good choice for a wide group of players. Score. 80/100
HEAD Gravity Racquet Review – Summary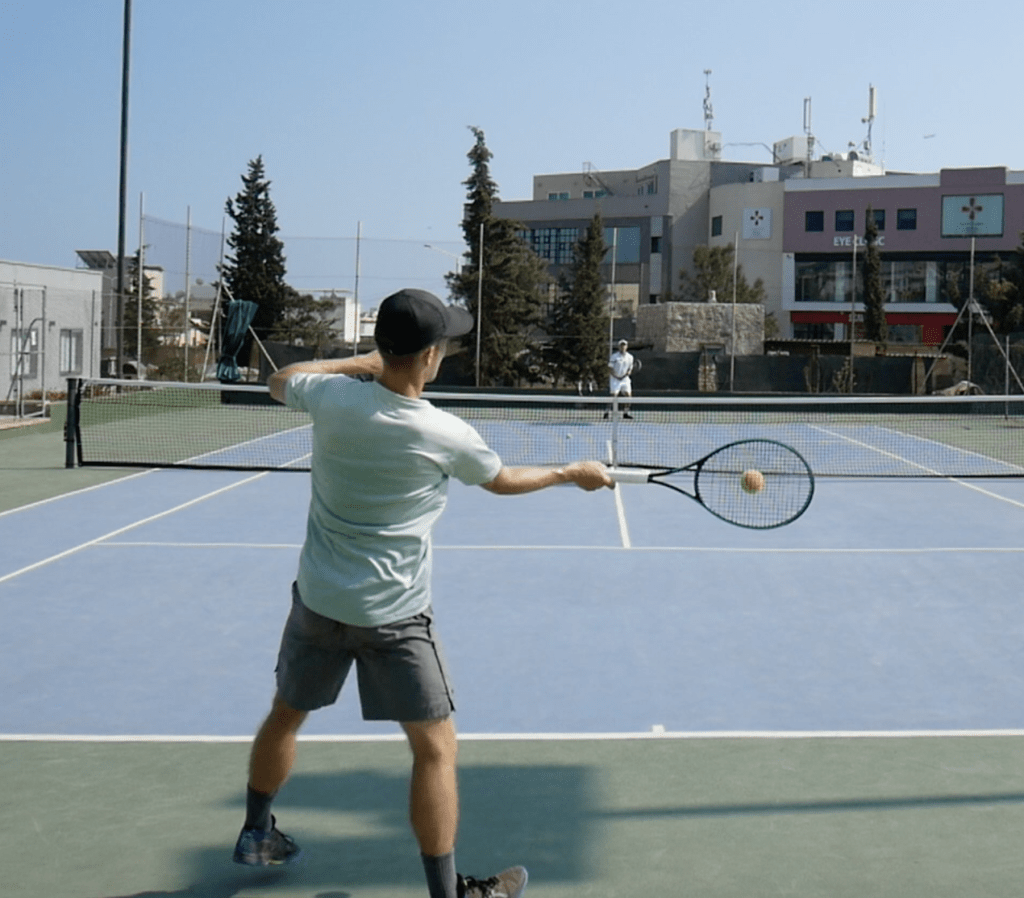 The new HEAD Gravity racquets should be a success for the company and for the players using these racquets. Many tennis nerds have been waiting for a softer advanced player racquet from HEAD and here it is. I was really impressed with all three of the racquets but felt most closely connected to the Gravity Pro. I just loved that it already comes with a 330 swing weight out of the box and is ready for tournament play without any customization. The Tour and MP are fine racquets too, but the Pro is my choice of the bunch.
Last, (but not least for some), I want to say that I really like the idea with the neon colors and the green paint on one side and the red on the other. I have heard different opinions here and design is highly personal, but for me it is fresh and a bit different.
Great job from HEAD. A player frame that slots nicely in between the Radical and the Prestige lines and my favorite new HEAD racquet.
If you buy a racquet from our friends at All Things Tennis, you will get 5% off and a free string upgrade if you use the code: TENNISNERD at checkout.
HEAD Gravity Racquet Review – Video review
Have you tried the HEAD Gravity racquets? Are you excited too? Let me know in the comments below.