There are many different HEAD Tennis racquets, so I wanted to create a page covering the different HEAD racquet lines from Prestige to Instinct.
Today famous players that use HEAD tennis racquets include Novak Djokovic, Andy Murray, Matteo Berrettini, and Alexander Zverev on the men's side and Ash Barty, Maria Sharapova and Sloane Stephens in the women's game to name a few.
HEAD currently offers six different racquet lines: Prestige, Gravity, Radical, Speed, Instinct, and Extreme. Each line consists of several racquets, so the amount of choice when it comes to HEAD racquets is quite vast. This page is supposed to help you guide you to the right HEAD racquet. Read more about HEAD tennis racquets on their official website.
Different HEAD racquet lines
HEAD have released the above power level chart for players to better understand the differences between the different racquet lines. As you can see, Prestige is the most controlled, and the Instinct is the most powerful.
Let's go through the different lines briefly.
HEAD Prestige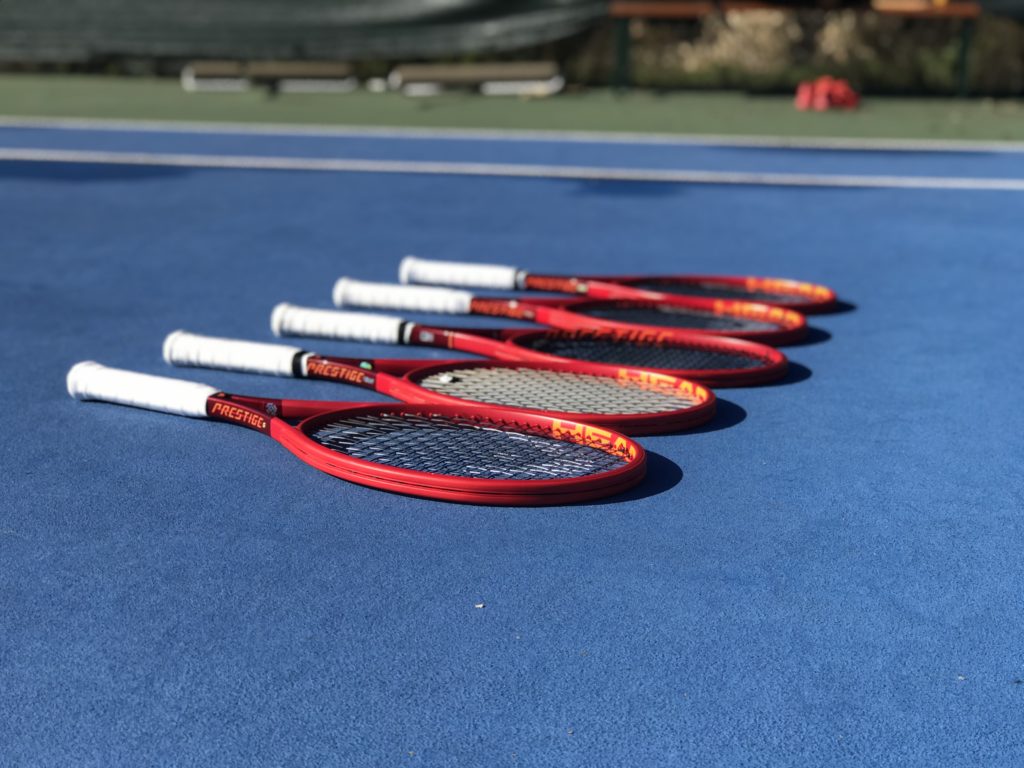 The HEAD Prestige is the most legendary racquet of the series. It has always been all about precision and feel, and although the game has changed over the years, the line still stands for the same characteristics. HEAD have just released an update to the Prestige line with the Graphene 360+ technology and you can read my HEAD Prestige review here.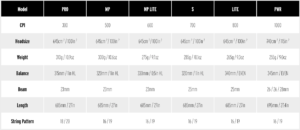 You need to have an advanced level of tennis to play with a Prestige racquet. Especially with the racquets ranging from Mid to Pro. The Tour and S versions are a bit easier to use though and will appeal to a broader demographic. But if you go for the Pro or the MP, you will need to generate your own power.
HEAD Gravity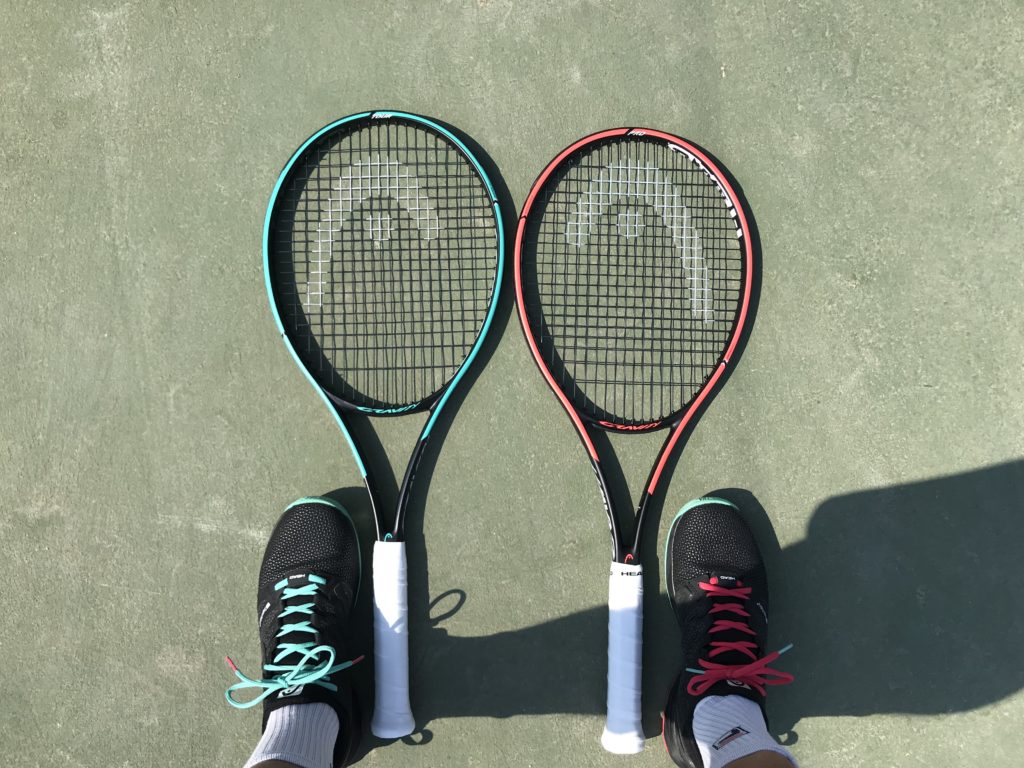 The Gravity line is a new addition to HEAD's line-up. It is a control-and-feel-based line of racquets, but with the rounder head shape and larger head size than the Prestige, it is still easier to use. The Gravity racquets were the first HEAD frames to include Graphene + technology, which adds spiral fibers into the layup for a softer feel and better comfort.
The Gravity line boasts a large sweet spot and offers a nice mix of modern and classical performance and playability. You can read my review of the different Gravity racquets here.
HEAD Radical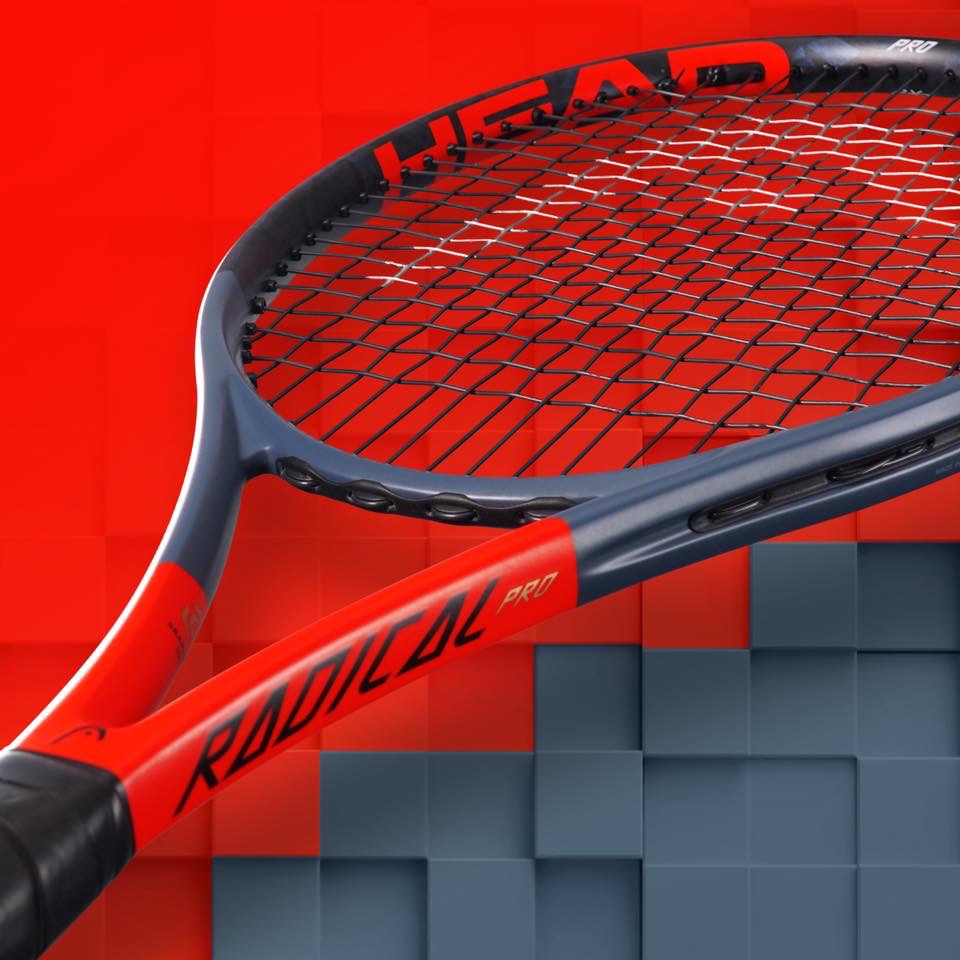 The Radical line of racquets is almost as iconic as the Prestige. It is still more about control than power, but with a slight increase in spin and power levels. Andre Agassi made the line famous in his days, and now the line is carried by Andy Murray and Sloane Stephens.
I did like the HEAD Graphene 360 Radical Pro (read my review here), but I am definitely looking forward to the softer Graphene+ version with spiral fibers, but it will likely be released in 2021.
HEAD Speed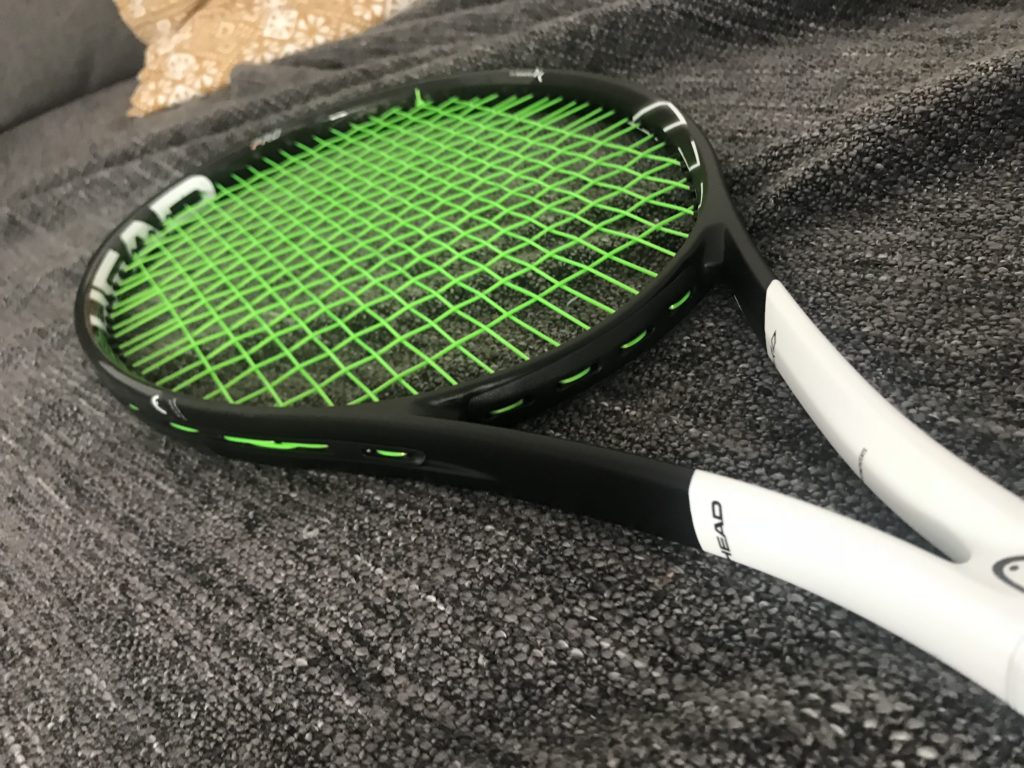 The Speed line is a newer addition to the HEAD racquets and has been made famous mainly by Novak Djokovic, but also by Zverev before he switched to the Gravity Pro. Speed is right in the middle when it comes to power and control. It offers a good balance between both and suits a broad group of players. I was close to switching to the HEAD Graphene 360 Speed Pro, but it was a little bit too stiff for me with a full bed of poly strings. I have been play-testing the new HEAD Graphene 360+ Speed Pro, and with an improvement in comfort, it is an excellent racquet for aggressive baseliners.
The Speed plays quite close to the Radical, but the larger head size and slightly stiffer layup give you a boost in power and spin. If you are not sure what HEAD racquet to go for, I think Speed is the best racquet to test first.
HEAD Extreme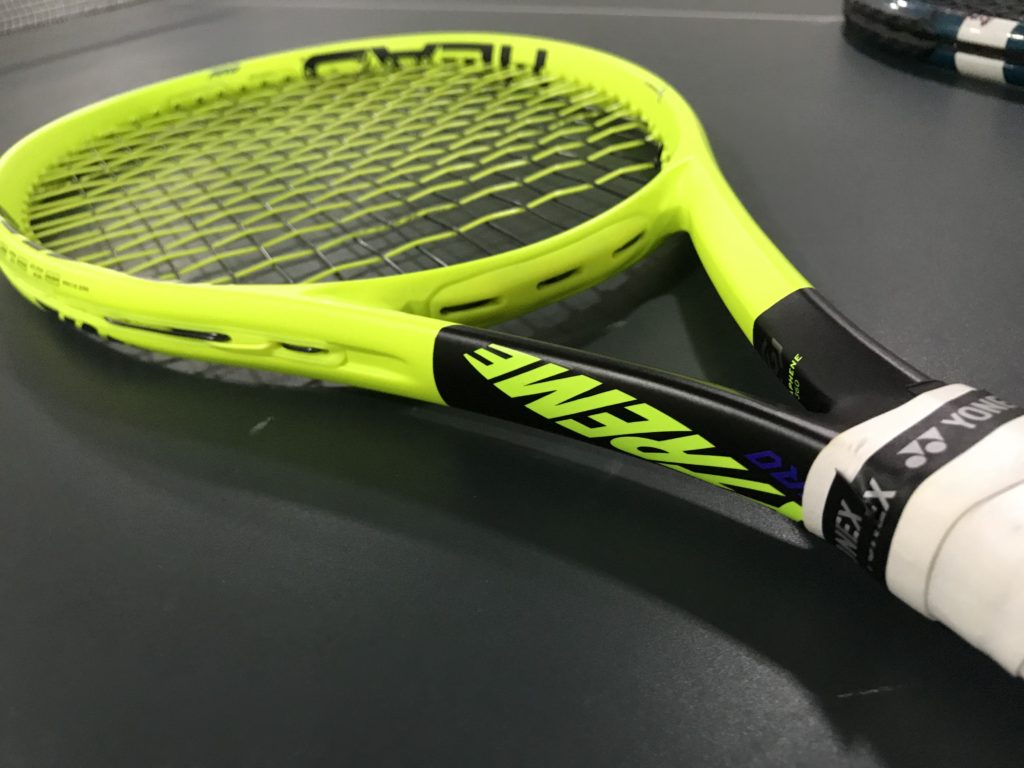 The Extreme is all about power and SPIN. The racquets look extreme and play extreme. You don't need a full swing to get good depth with this racquet, which is why it also suits players with poor footwork or mediocre technique. But then some players can swing fast and "tame the racquet." Berrettini is a perfect player to endorse this line of racquets. He is already top ten and swings fast and hits big.
This is not a frame I would personally gravitate towards, but I enjoyed the Graphene 360 Extreme Pro when I reviewed it. But in the end, I don't have the swing style to able to control the power, and although I did have a lot of fun hitting big, the higher stiffness of the frame does worry my elbow a bit. However, if they added spiral fibers and softened the layup, I will be more interested in this line of racquets.
HEAD Instinct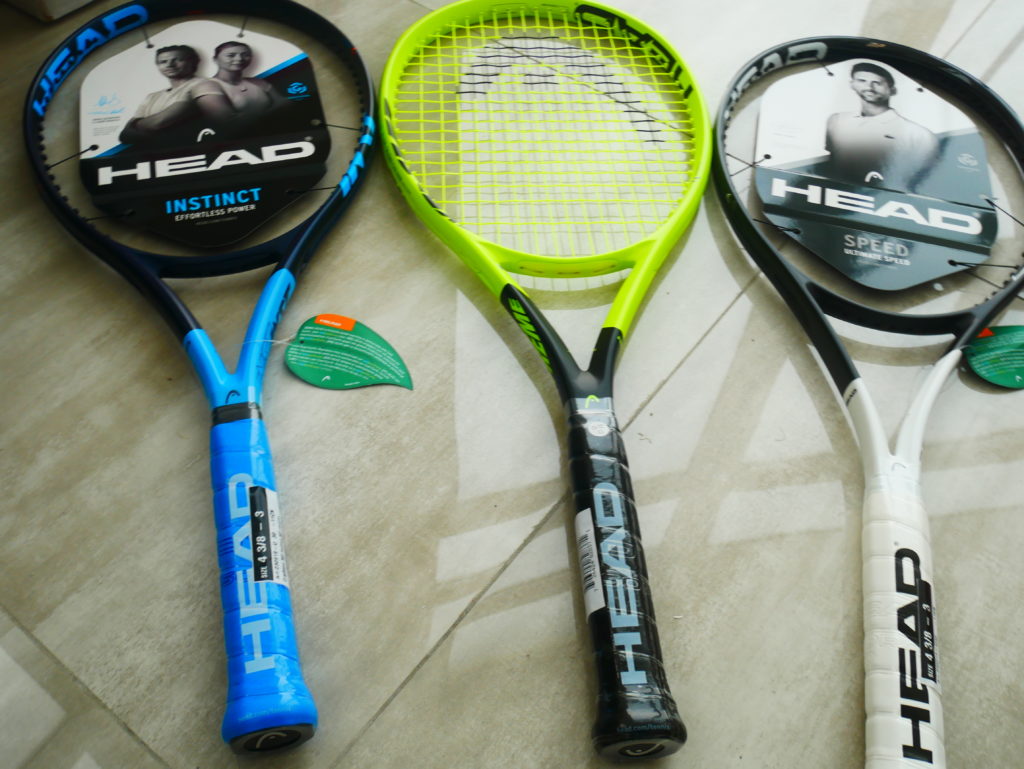 Confession: I have not put a lot of time with the Instinct family of racquets since the Liquidmetal version. Reason: well, they haven't appealed to me. Higher stiffness and lots of power are not usually my cup of tea, but I know many players who like to get more depth on their shots for free, and then the Instinct obliges.
HEAD has to think about new ambassadors for the Instinct line now that Berdych has retired, and Sharapova has fallen well out of the top 100 players in the world. But that is a sidenote.
I think it is high time for me to review an Instinct racquet! So I put that on the to-do-list.
If you are not sure what racquet suits your game, check out our racquet recommendation service here.
What HEAD racquets is your favorite? I will aim to do more pages like this for other brands so that players can get an overview of the different racquets and brands available to them.