Yesterday I received an early Christmas present from HEAD. A HEAD Radical Pro 2021 with my name on it!
Big thanks to HEAD for the early Christmas gift. I really liked the new Radical Prototype I reviewed, so this Radical Pro 2021 will have a special place in my tennis bag.
PS. If other brands want to send me nice gifts, I will be very happy. I can't give promise you a good review though! I am always honest and unbiased, that's the point of Tennisnerd. Ds. 
Back to the Radicals 2021. There has been a lot of talk about the paint job. Everyone I talked to loved the Prototype paint, including myself. But keeping that paint would have made the Radical stand out from the rest of the HEAD racquets like a sore thumb. So that was understandable.
If you're interested in the HEAD Radical Pro or the other racquets in the line, check them out at our affiliate Tennis Warehouse.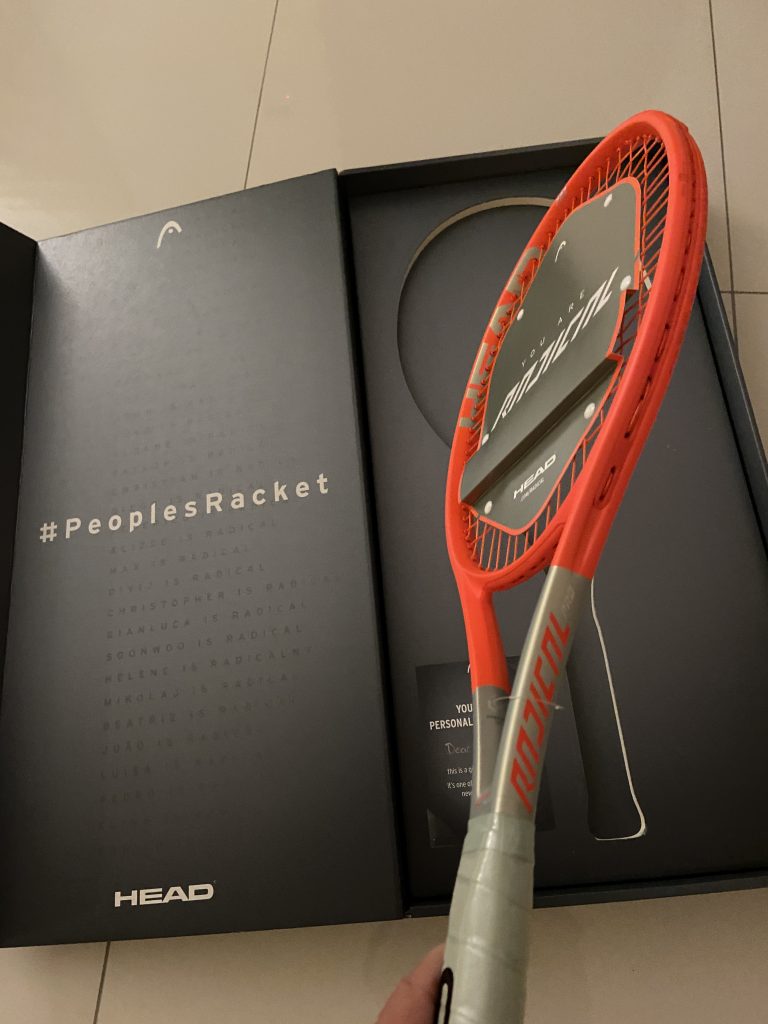 You might think I love orange due to the website colors, but it's generally a pretty neutral color for me. Too much orange can be a bad thing. To be honest, I wasn't a fan when I first saw the paint job of the new HEAD Radical racquets, but when you hold the racquet and can see it up close, it grows on you. I think that's the case with a lot of paint jobs, screens don't really do them justice.
How important is the racquet design?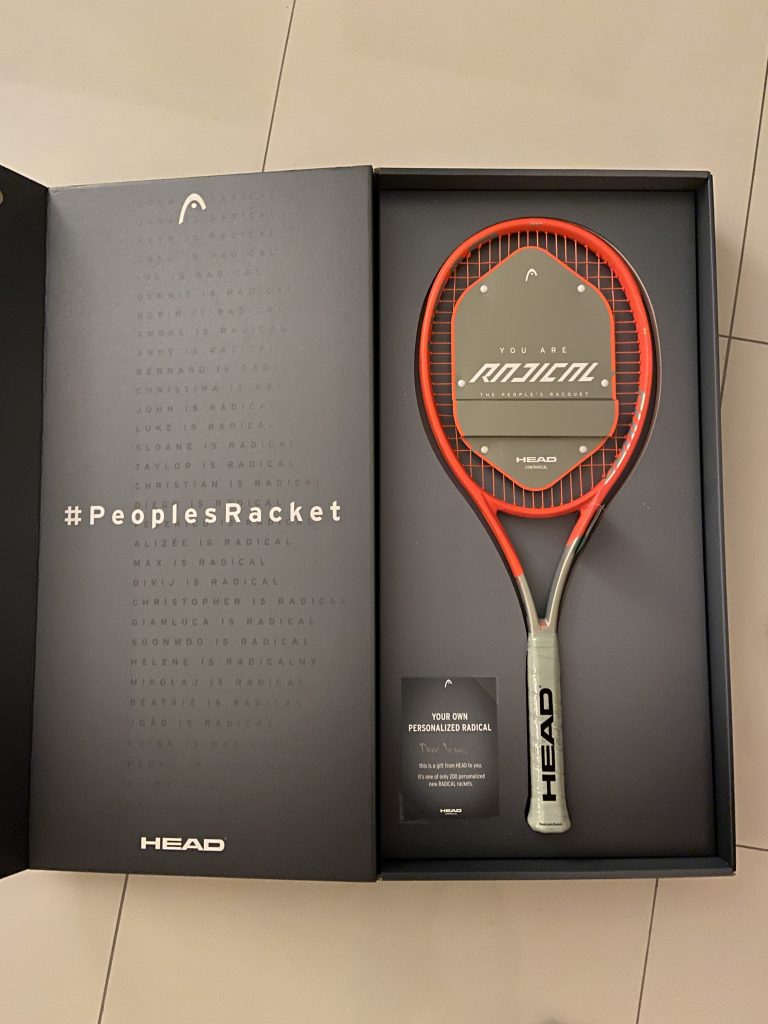 I am really curious to hear your thoughts about the importance of racquet design here. I was always a "playability" guy. I generally think feel and connection to the racquet is more important than design, power, spin, and so on. But obviously, the design makes a difference. HEAD has really tried to make their racquet lines a bit more funky and vibrant with this generation of racquets. I loved what they did with the new HEAD Extreme racquets for example and the bold new Radical 2021 is definitely growing on me.
Wilson seems to play it a bit more safe with their predominantly black paint jobs. You do recognize it with the accents at 3, 9, or 12, but it's not the most daring design.
Babolat has always been a bit "busier" with their design work and got most of their praise for their "cleaner" Pure Strike 2017 launch. A lot of players seem excited about the Mallorca-inspired Rafa Nadal Pure Aero paint that is supposed to be launched in early 2021. That's definitely bold, but also works.
The possibility to get your custom paint job is growing with Wilson's new custom line and my friends at Unstrung Customs and it seems to get more and more popular. Dahcor made a Tennisnerd racquet for me to show off their custom racquet skills, so if you want something that looks different to everyone else, you can.
How important is the racquet design for you? Should you have a matching bag? Do you buy the same apparel as the pros wear? Please comment below!