Iga Swiatek is the 2020 Roland Garros women's champion. She didn't drop a set in a majestic performance. But what is Iga Swiatek's racquet?
Iga Swiatek had one of those tournaments where everything went right from start to finish. She didn't even drop many games in her run to her maiden grand slam title. I think a total of 28 games dropped in the tournament and a maximum of 5 games lost in a match. A crazy feat.
Iga Swiatek's racquet is one of my favorite racquets from 2019, the Prince Textreme Tour 100. I enjoyed the 310 version (check out my review here), while Iga uses the Prince Textreme Tour 290
(link to Amazon, if you buy it a small commission goes to Tennisnerd). Her racquet specs were posted by my friend Andrew from Prospect Customization. I will soon do a podcast with him where we discuss things like pro player specs, swing weights, and other nerdy things.
Iga Swiatek's Racquet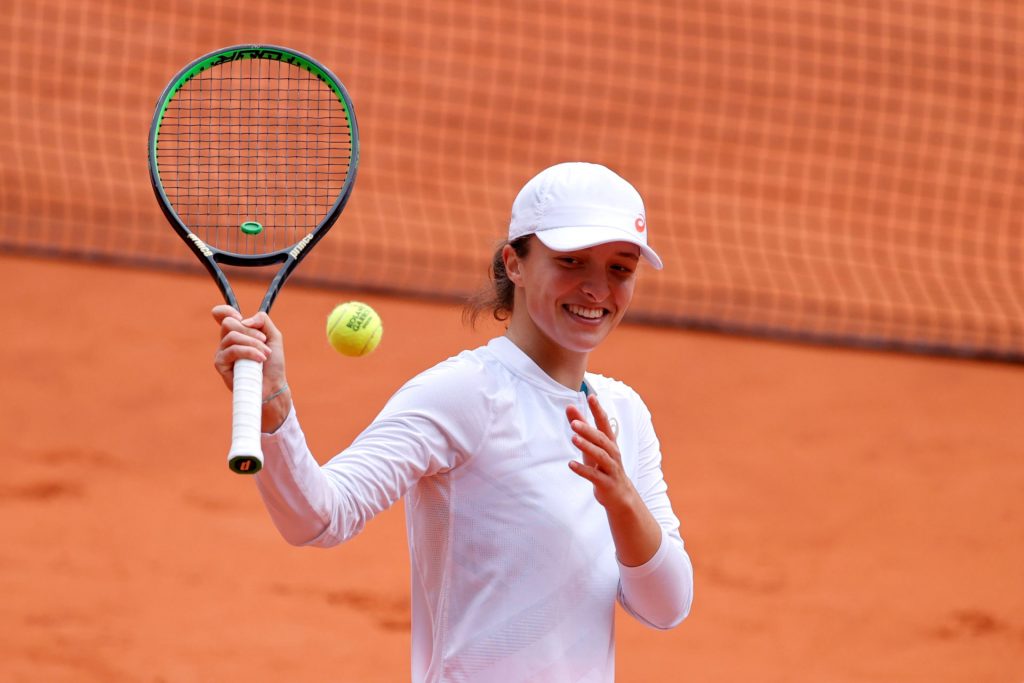 WTA players often use lighter racquets than on the men's side. The standard is a 100 sq inch racquet, with a 33 cm balance and a thicker beam. The Pure Drive is like made for the women's game with a light spec and easy power. Iga doesn't stay from the norm in racquet specs, but it's not common to see Prince among the pros these days. Prince doesn't endorse many pros (Isner is the only one I know of now that Pouille has moved to Babolat).
Her listed strung specs are: 305g, 33.4 cm balance and 324 SW. She uses Prince Tour Xtra Spin 1.25+, not sure what tension though. I think it's interesting to see players who use the actual racquet (no paint job or anything like that). Prince should be proud of players like Pouille (who used to use the actual Prince Textreme Tour 100P) and Swiatek, who doesn't need any extra convincing to use their products.
Iga Swiatek's racquet is up for auction here (thanks Daniel for the tip!).
There is no doubt that Prince make great tennis racquets, but their distribution and marketing works differently from other brands and they can be tricky to get a hold of in some markets. I know for a fact that they have some seasoned racquet designers and technicians in their team and they keep producing high-quality racquets.
But back to Iga. What a performance! Let's hope she can keep it up!