After a period where few "player" racquets saw the light of day, we've suddenly been fortunate to see the Wilson Ultra Tour and the Dunlop Srixon Revo CX 2.0 Tour released. Will other brands follow?
Traditional player racquets are usually heavier, thin-beamed, flexible and low-powered. It's all about control and comfort. Modern racquets on the other hand are stiffer and lighter to maximize swing speeds, spin and power. After quite a long trend of pretty much only modern tennis racquets being released, it's really nice to see two high quality racquets such as the Wilson Ultra Tour
(which I review here) and the Dunlop Srixon Revo CX 2.0 Tour
(which I've yet to play with, but heard many good things about) released for discerning players.
The specs are quite close on paper. Thin beams, low stiffness ratings (63 for the Wilson, 61 for the Dunlop), 97 and 95 sq inch head size and a plush, comfortable feel. Both have received really positive reviews from play-testers and medium to advanced players around the world. I'm not at all surprised by this, since there will always be a need for this type of racquets. And a lot of people who haven't tried playing with a more traditional frame are usually blown away by how much control and comfort they can achieve with such as a frame and what it does to their game.
Like I wrote in my post on how to avoid tennis elbow, playing with a traditional players' racquet is beneficial in so many ways:
You are "forced" to learn proper technique and become a better tennis player.
You will likely save your arm from typical tennis injuries.
You're increased level of "feel" will hopefully make you more creative as a player (drop shots etc).
Great player' racquets available now: 
Wilson Ultra Tour

Dunlop Srixon Revo CX 2.0 Tour

Prince Textreme Tour 95

Angell TC 97 Custom
What I feel is really missing from the list above is a players' racquet from HEAD, who used to be the grandfather company of great traditional racquets with the legendary HEAD Pro Tour 630/280 (PT57A) and the beautiful HEAD Radical Tour racquets (before the introduction of Graphene). It would have been great for HEAD to release a racquet similar to the more old school Prestige racquets or even the HEAD Pro Tour. Why not a HEAD Prestige Tour or something similar? I KNOW there is a market for such a racquet and I think the talk around the Wilson Ultra Tour, the Dunlop Srixon Revo CX 2.0 Tour
 (as used by Kevin Anderson) and the Angell line of racquets are great evidence of the interest around more traditional frames.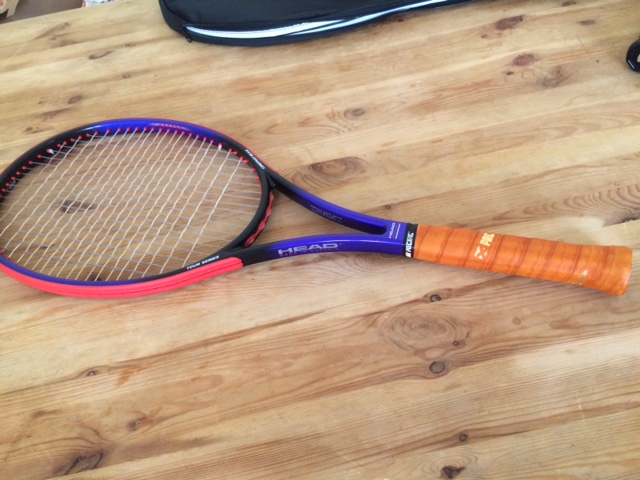 So if any HEAD representatives are reading this humble tennis blog, please take this request into consideration! I really think it would be worth your time and money.
What are you looking for in a tennis racquet? Are your needs covered by the current racquets on the market? Please comment below.
Racquet buying guides
Here is a great racquet buying guide to get you started.
What tennis racquet should I buy?
Top tennis racquets to buy right now
The Gear of the Year 2016
Tennis racquets for juniors
Tennis racquets for kids
Buy the Dunlop Srixon Revo CX 2.0 Tour and other tennis gear.
EU
Racquet Depot
Pro Direct Tennis
USA
Tennis Express
Do It Tennis
Amazon.com
Do you like Tennisnerd? Don't miss a word or video by stalking us on social media. Every like and follow is appreciated!

YouTube
Instagram
Twitter
Facebook Page