In time for US Open the racquet companies are preparing new product launches or updates to existing racquet lines such as Wilson Ultra CV, Babolat Pure Drive and Yonex E-zone.
The Wilson Ultra has been the most buzzed-about line on tennis forums with speculations that the Wilson Ultra Tour might be the fabled pro stock racquet mould called H19 (Wilson's copy of HEAD's legendary PT57A). The Wilson Ultra line will be endorsed by players such as Gael Monfils (using a H19 since he switched from Prince) and Borna Coric (who previously played with Yonex). The H19 racquets are flexible, thin-beamed racquets that is talked about in poetic terms on tennis forums, but might not be the easiest racquet to handle for players looking for something to help their game and technique. But there are plenty of those racquets in all brands so I sincerely hope Wilson releases a true players' frame such as the H19 to players looking for feel and control more than power.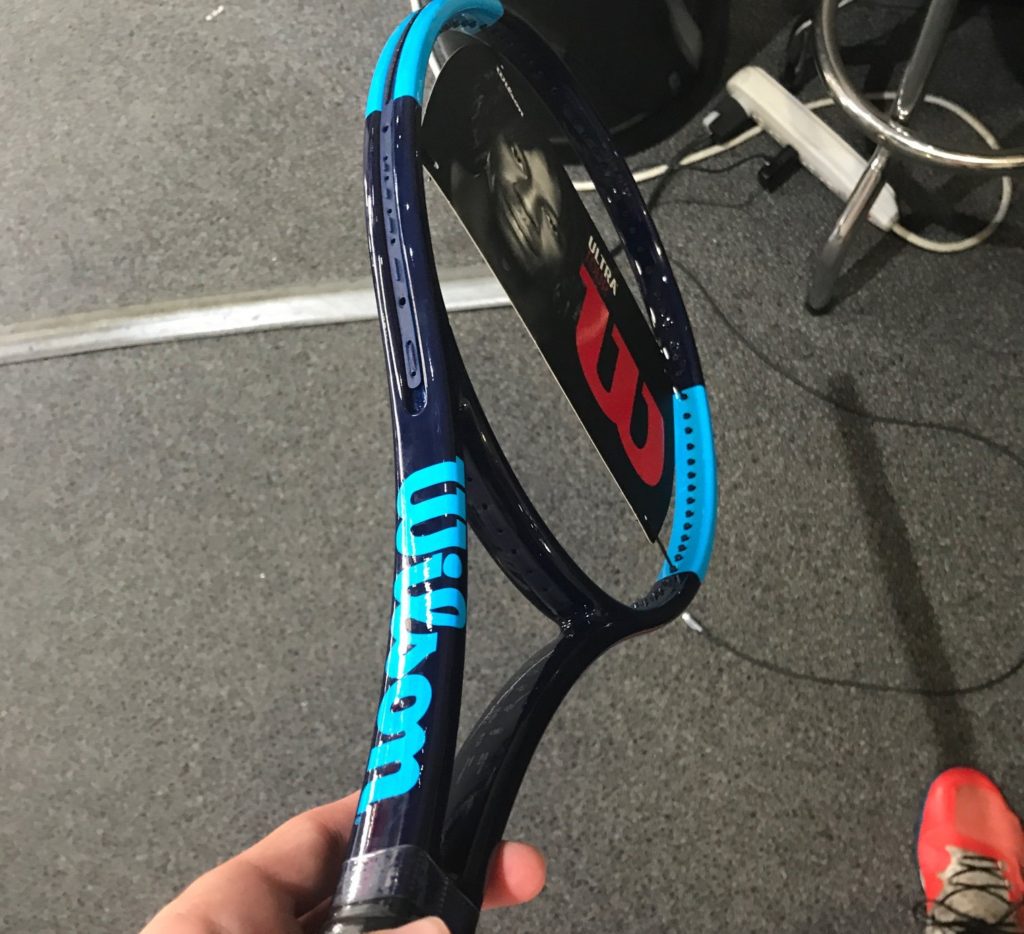 The new Babolat Pure Drive hasn't been as much in the spotlight. The paint job has received a lukewarm reception and it's hard to imagine that much has happened with the specs and technologies around this crowd favourite. But it will work for a large group of players and will surely continue to be a bestseller for Babolat.
What will the specs be for the new Babolat Pure Drive? I would be surprise it has a stiffness rating under 70 RA, but the Pure Drives have always felt softer than that, although the power can be tricky to tame unless you string it really high like Dustin Brown. And if you string it really high, well then arm-friendliness is out of the window. I don't know how his arms deal with his setup to be honest, but that's another story.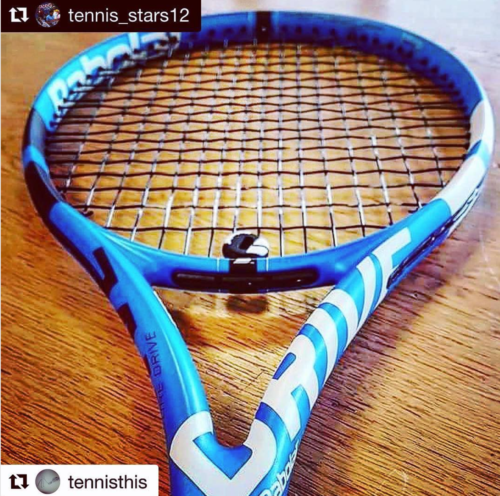 Yonex has also announced that their releasing a new edition of their ultra popular Ezone line which is endorsed by Nick Kyrgios (and Ana Ivanovic when she was playing). They seem to have taken design cues from the Wilson Blade series with their black and lime paint job. The new technology in the Yonex is something called Hyper-MG – meaning "Hyper Modulus Graphite for improved flexural strength at the top of the frame for more power and extra comfort". It is supposed to have the biggest sweet spot yet of the Yonex Ezone line.
These are the specs of the new Yonex Ezone racquets: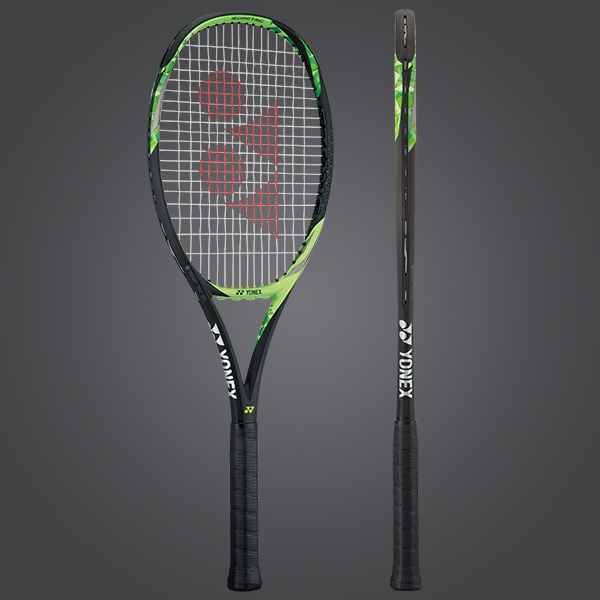 EZONE 98 SPECS
Head Size: 98 sq.in.
Weight: G: 305g/10.8oz, LG 285g/10.1oz
Grip Size: G1,2,3,4,5 / LG0,1,2,3,4
Length: 27.0 in.
Width Range: 23.0mm / 24.0mm / 19.0mm
Balance Point: G?315mm, LG?330mm
Material: H.M. Graphite
NANOMETRIC DR
HYPER-MG
Quake Shut Gel Air
Colour: Lime Green Rec.
String: TGRX130, PTGP125, PTGF125
Stringing Pattern: 16/19
Stringing Advice: 45-60 lbs
You can buy the new Yonex, Wilson and Babolat racquets from our friends at:
Europe
Racquet Depot
Pro Direct Tennis
USA/CANADA
Tennis Express
Do It Tennis
Amazon
Wilson will be releasing their new Wilson Ultra racquets on August 15. The new Pure Drives are yet to be confirmed and Yonex Ezone are likely to be out for purchase very soon.