The competition in the racquet market place for control-oriented racquets is increasing all the time. At the time of new Pure Strikes, new Angell racquets, new Blades and new Tecnifibre racquets, we also get new Yonex VCORE Pro racquets! How can we keep up?
Well, the best way of keeping up on new racquets in the marketplace is through Tennisnerd of course 🙂 I hope to be able to review the new Yonex VCORE Pro racquets soon, but since I have a bunch of racquets waiting for me already, fellow Tennisnerd Henrik Wallensten will beat me to it. He has received three great-looking sticks from Yonex and is excited about the play-test.
New Yonex VCORE Pro Racquets – Specs and tech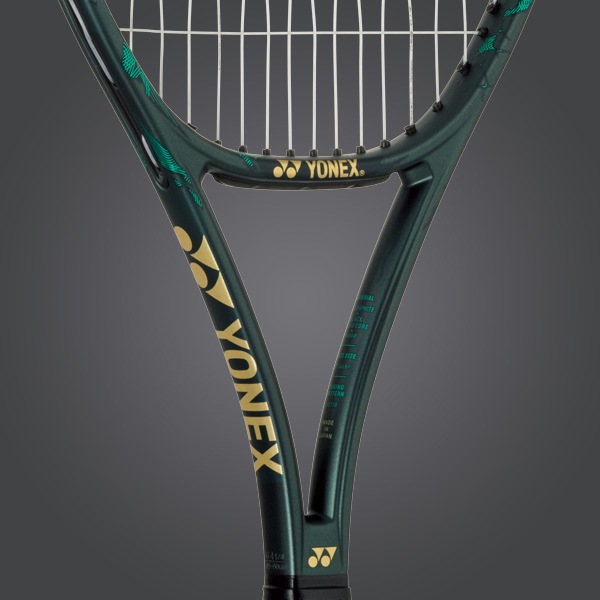 The new Yonex VCORE Pro racquets include several technologies, but the new one compared to the 2018 version is called VDM and is short form for "vibration dampening mesh". This is how Yonex describes it: "For added touch and precision. VDM is a stretchy mesh material that adheres well to graphite to reduce arm fatigue. Integrated within the grip, VDM minimizes vibrations by 30% resulting in improved feel and precise ball control."
There is also a new "Lock Booster" grommet system that "promotes string contact for efficient energy transfer and ball crushing power. My guess would be that it is a grommet system that improves string movement.
There will be a bunch of new models released:
Yonex VCORE Pro 97 – 310 grams, 16×19 pattern, 20 mm beamwidth
Yonex VCORE Pro 97 – 330 grams, 16×19 pattern, 20 mm beamwidth
Yonex VCORE Pro 97 HD – 320 grams, 18×20 pattern (new!), 20 mm beamwidth
Yonex VCORE Pro 100 – 300 grams, 16×19 (there is also a 280 gram version) 21 mm beam
New Yonex VCORE Pro Racquets – What can we expect?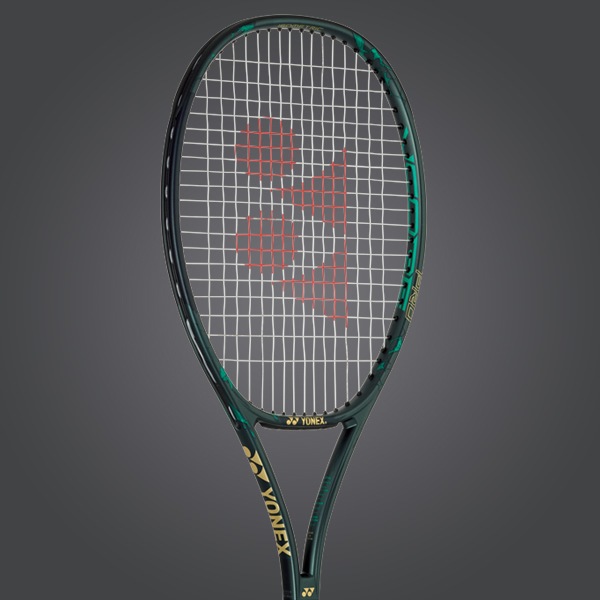 The previous version of the Yonex VCORE Pro 97 was enjoyable, but I preferred the slightly lower launch angle (16×20) and more stable feel of the VCORE Duel G. The VCORE Pro 97 was fast and easy to swing, but it did not have the stability I want in a 330 gram unstrung racquet (the 310 gram version left you more room for adding lead tape to the head). I hope they have found a way to make this racquet more stable while maintaining a nice, flexible feel.
Our tennis friend, @sky.guide, wrote this about the new VCORE Pro 97 310 version: "I liked the VCORE Pro for its low-powered precision. I felt like I could hit targets with confidence. I would say the upside to this racquet is the feel and precision – you can swing big without worrying about keeping the ball in. The downside is probably the torsional stability. It felt a little flimsy when returning big serves. Off the shelf, I think it is a superb racquet and something I'd consider playing with, but experienced players might want to up the stability and swing weight a bit to get the most out of it."
It sounds quite similar to the previous edition, but I am most curious about the 320 gram, 18×20 HD version, which is new to the line.
What new Yonex VCORE Pro racquets are you most interested in? Please comment below.
Buy the new Yonex VCORE Pro 97 racquets, strings or other tennis gear from one of our affiliates: