French player Adrian Mannarino is a player with a crafty lefty game. He is currently ranked 25 in the world. What racquet does he use?
Mannarino quite famously asked his Twitter followers if any company still had stock of his racquet of choice, the Babolat Aero Pro Drive 2013 edition. 
According to the Babolat rep on TW Forums, Mannarino they tried to make him switch to the Babolat Pure Aero
or get him to use a paint job, but he didn't like it for some reason. Even the Babolat stock of the Aero Pro Drive was nonexistent. Quite a curious situation for a player ranked in the top 30!
Mannarino has been seen arriving to matches with two Babolat racquets in Nike bag, which is pretty much unheard of for ATP pros. Yes, even us racquetholics (I'm starting Racquetholics Anonymous – "RA" – let me know if you want to join!) bring more branding and gear onto a tennis court!
But if you remember the situation with Juan Martin Del Potro (read about Delpo's racquet here), it was similar. Del Potro wanted to play with his Wilson Hyper Pro Staff 6.1
in K-factor paint job and didn't like any new paint jobs offered by Wilson and claimed they played differently. So he ended up playing with his old racquets until there weren't much left of them. Now he's gotten used to a Burn FST
 95 paint job for his Hyper Pro Staff 6.1s, but that's still not a current model! An interesting situation for Wilson who obviously wants to advertise new models with their best players.
Does a paint job make a racquet play differently or is it all in the players' head? Yes, paint can affect playability and feel of a racquet, although it's very slight, particular players might make the difference even bigger in their head and suddenly you have a player who doesn't want to use the racquets the manufacturer sends them.
I previously mentioned Mannarino in a post about changing your strokes since he had to adjust his forehand due to pain in his left hand. This is also similar to Del Potro's injury where his backhand technique has been hurting his left hand. These kind of injuries are becoming more and more common on the ATP tour as the pace of the game increases due to technology and increased focus on fitness. Just look at what happened last year where 5-6 top players were gone several months of the season. This is definitely something the ATP needs to keep their eyes on and find solutions to, since it's not fun to follow a "limping" tour and more and more matches are won through retirement of an injured opponent.
Anyway, back to Mannarino, who as you've understood by now, uses retail Babolat Aero Pro Drives. He strings them with Luxilon Alu Power
at around 24 kg depending on the conditions.
Ps. Mannarino has the good taste to live on the same island as Tennisnerd: Malta! DS.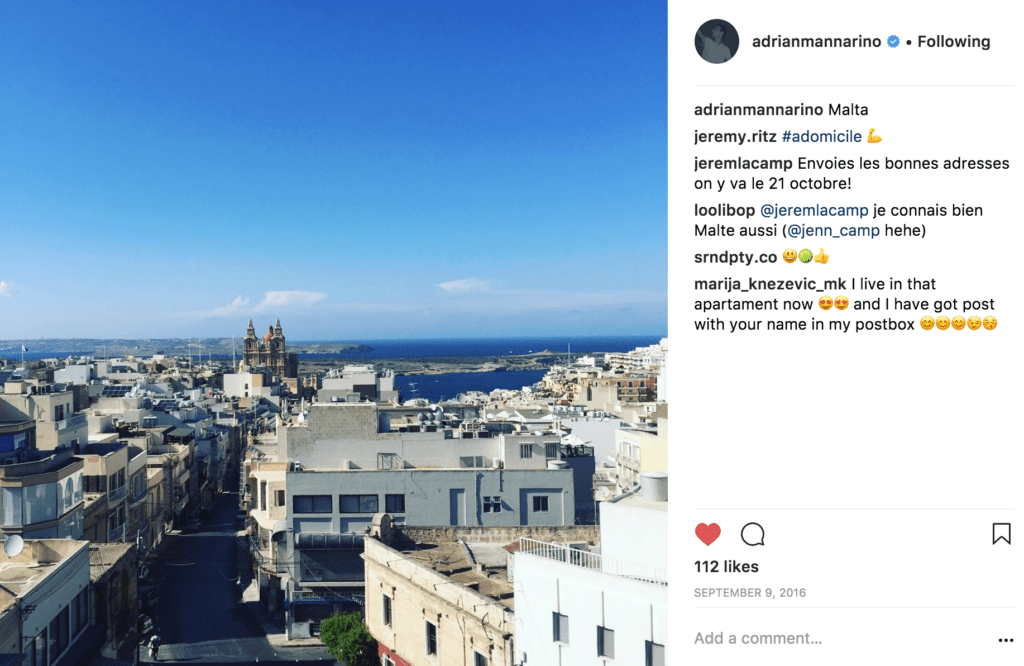 It's always fun to watch Mannarino play, he has tricky and "wristy" style and can play pretty much any shot. What do you think of Mannarino and his racquet woes? Please comment below!
***
Do you like Tennisnerd? Don't miss a word or video by stalking us on social media. Every like and follow is appreciated!

YouTube
Instagram
Twitter
Facebook Page
Amazon Influencer
Buy tennis gear
EU
Racquet Depot
Pro Direct Tennis

USA
Tennis Express
Do It Tennis
Amazon.com
Racquet buying guides
Here is a great racquet buying guide to get you started.
What tennis racquet should I buy?
Top tennis racquets to buy right now
The Gear of the Year 2017
The Gear of the Year 2016
Tennis racquets for juniors
Tennis racquets for kids
Popular posts
What the ATP pros play
Questions about pro stock tennis racquets
Is a pro stock racquet better than a retail one?
Do professional players change racquets?
Racquet Commitment Issues