Felix Auger-Aliassime is one of the biggest talents on the ATP tour right now. Current ranking: 18. But what is Felix Auger-Aliassime's racquet?
Felix Auger-Aliassime's racquet used to be the Babolat Pure Strike 16×19 strung with Babolat RPM Blast, but he later moved to the Babolat Pure Aero VS (same string, so a setup not too far from Rafael Nadal). Thanks to @mptennislab on Instagram, we found his unstrung specs to be:
Auger Aliassime's Racquet – Unstrung Specs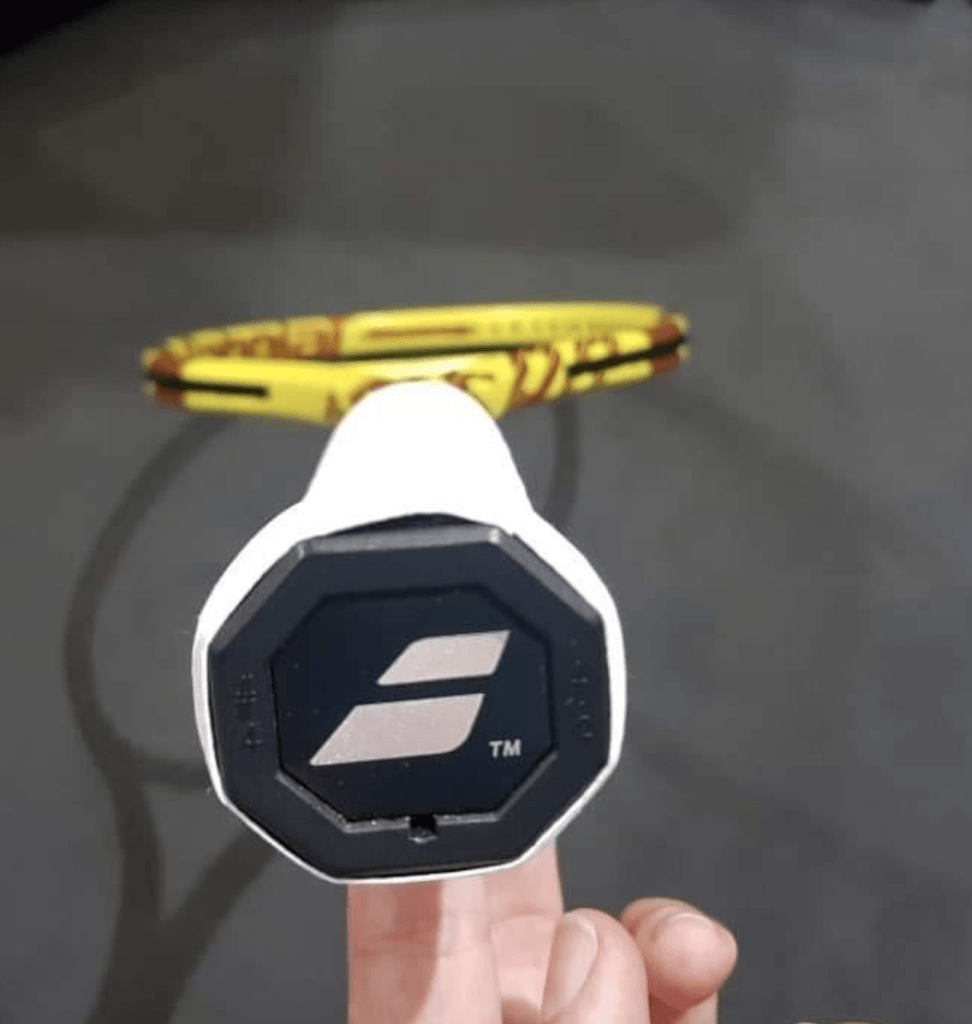 Head size: 98 sq inches
Length: 27 in
Weight: 314g
Balance: 32 cm
Swing weight: 308
Strung specs should be around:
Weight: 330g
Balance: 33 cm
Swing weight: 338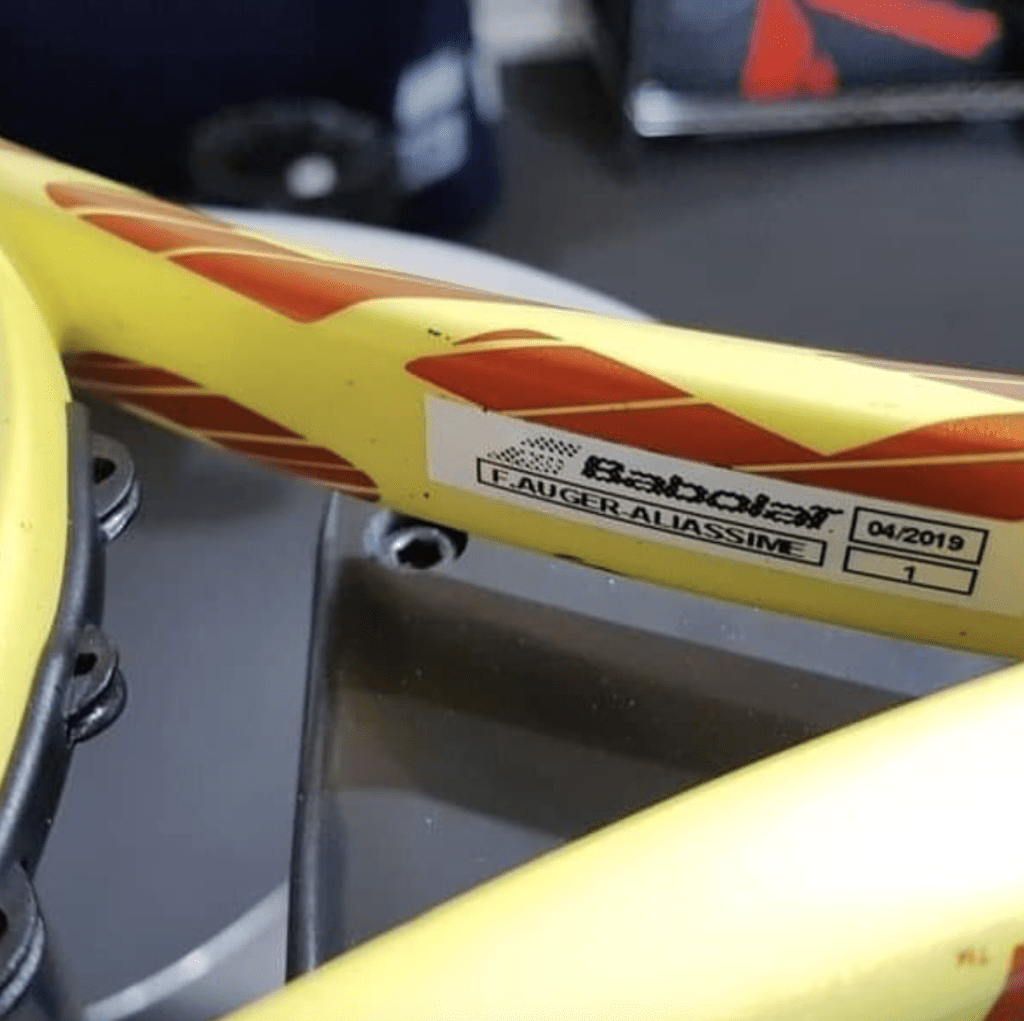 Why this racquet?
Auger-Aliassme hits with a lot of spin on both wings but especially his forehand. The idea with the Aero line of racquets is that the aerodynamic beam will help to generate faster swing speed. Just watch Felix's forehand, and you will understand how his game benefits from a spin-friendly and fast frame. His swing weight is also pretty low for a player on the ATP tour, where the average has generally been around 350.
So I think Auger-Aliassime is an excellent example of a player who is using a racquet that is like made for him. The Babolat Pure Aero VS is a controlled spin machine thanks to the smaller head size and the tighter pattern (16×20) than the regular Pure Aero (click to read my review), which has a 100 sq inch head size and a 16×19 string pattern.
Babolat will soon release an update to the Babolat Pure Aero VS. I am not sure what new technology they will bring, most likely Cortex Pure Feel, which you will find in the latest versions of the Pure Drive and Pure Aero.
Watch Auger-Aliassime play
I was fortunate to watch Auger-Aliassime up close during last year's edition of the Mercedes Cup. It is clear that this guy has massive potential. He moves well, hits hard from both wings, and is tall enough to have strong serve. If he is ranked in the top 20 before he turns 20, he should have more than a bright future.
Can he go all the way to win some slams and perhaps be number one in the world? Please comment below. 
PS. If you want to find out what racquets other ATP pro's use – check out this page. Ps.