The racquet I am reviewing currently is the HEAD Graphene 360 Speed Pro. I am using this together with the HEAD Zepp Sensor. it is a very interesting test for me as I have never properly used a sensor before, and I have also heard good things about the HEAD Graphene 360 Speed Pro.
The HEAD Graphene 360 Speed Pro is an update to the HEAD Graphene Touch Speed Pro
, which I thought was a decent racquet but nothing outrageous. With the Graphene 360, there is more of the Graphene material around the hoop, the beam is slightly thicker and it has a somewhat lower stiffness rating. Looking at the specs I was instantly curious about the HEAD Graphene 360 Speed Pro. Somehow I always get a little excited when I see a low RA (stiffness) rating on a new, thicker beamed, open patterned frame.
Talking about open pattern, the HEAD Graphene 360 Speed Pro has a bit more space in between the cross strings to create more spin. Something I recognize from my Babolat Soft Drives, who share some characteristics spec-wise with this new HEAD Graphene 360 Speed Pro. Especially the HEAD Graphene 360 Speed MP
which has the open 16×19. The Speed Pro has the more closed 18×20 and ten grams more static weight.
HEAD Graphene 360 Speed Pro – Specs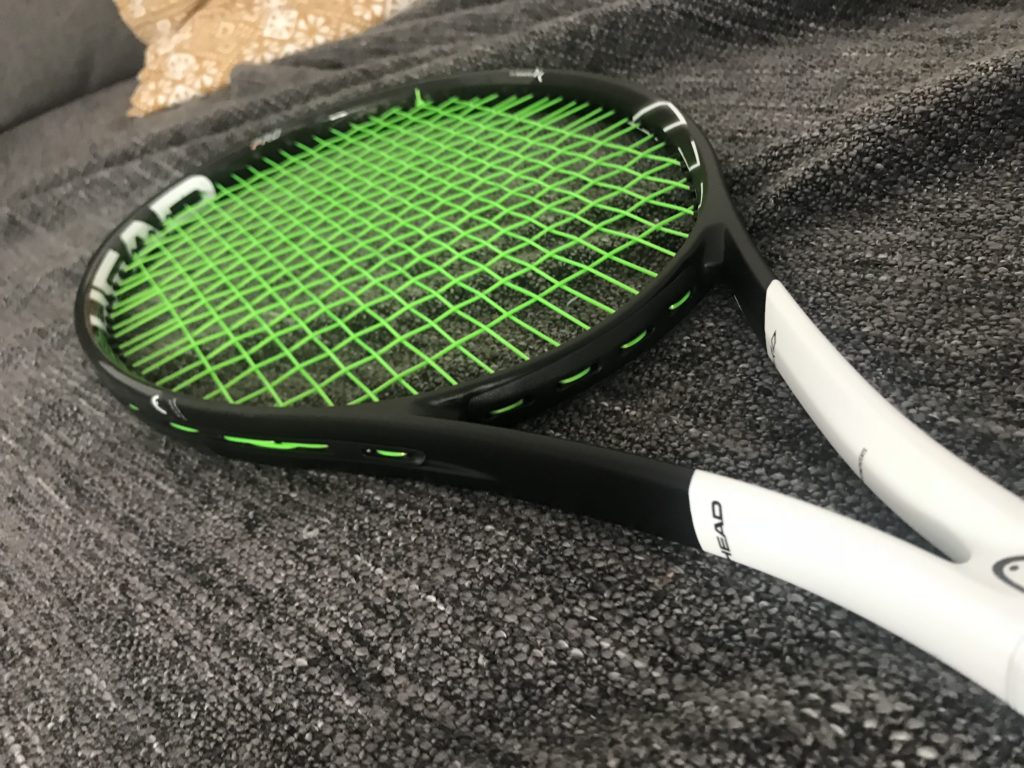 These are the advertised specs from HEAD's official website:
| | |
| --- | --- |
| Weight (unstrung): | 310 g / 10.9 oz |
| String pattern: | 18/20 |
| Head size: | 645 cm² / 100 in² |
| Grip size: | 1-5 |
| Balance: | 315 mm / 1 in HL |
| Length: | 685 mm / 27.0 in |
| Beam: | 23 mm |
As you can see – quite an interesting balance. My racquet ended up like this strung with Solinco Hyper G
at 24 kg: 330 grams, 32,3 cm balance. Exactly the kind of spec I enjoy. However I will try to add some lead tape
to 3 and 9 to see if that helps solve some slight instability I felt when hitting outside the sweet spot.
HEAD Graphene 360 Speed Pro – First impressions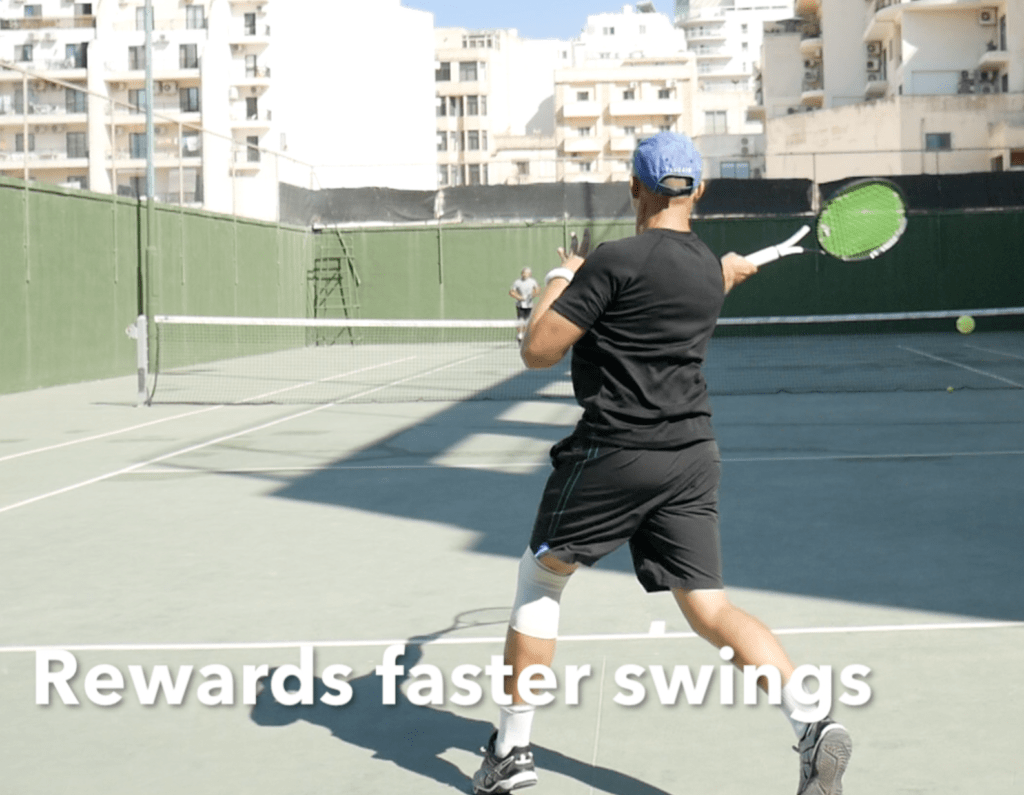 On first hit I really felt like I could hit the ball with all my strength and still find my targets. The racquet moved quickly through the air with its lower swing weight and still power was there if I managed to get it moving enough. If you do not have a fast swing speed, I think this racquet needs to be beefed up a bit with lead tape to provide the power you need.
The racquet felt nice and stable on volleys and slice shots and the string pattern was close to perfect in the way it allowed me to hit with spin, but also allowed flatter shots to remain consistent. I did really enjoy swinging out with the racquet, but there was some instability if I did not hit it in the sweet spot, but I think some lead tape will mitigate that.
I did not find enough power on my flat serves in stock form to be wowed by this stick, but I did enjoy brushing up on the ball and being create with my placement. The HEAD Graphene 360 Speed Pro really encourages creativity since it is so light and fast to swing.
Touch shots is something I am still trying to find my feel on. It is definitely not a Prince Phantom 93P where I feel immediately connected to the ball, but with a few more hours with this racquet I will start finding my drop shots and touch volleys.
I will keep you posted on my progress with the HEAD Graphene 360 Speed Pro
, but I can already say that it is a definite improvement over previous editions and my favorite Speed racquet yet. It really makes sense of the name.
Have you tested the HEAD Graphene 360 Speed Pro? What did you think of it? Please comment below!