Racquet junkies all over the world are raving about the experience of playing with a HEAD PT57A or Wilson H19, pro stock versions resembling the legendary HEAD Pro Tour 630.
I've been testing the racquets side to side and here are my personal opinions about these two great frames. You can read more about the HEAD Pro Tour 630/PT57A here.
First of all I want to repeat that NO racquet is a magic wand that will immediately upgrade your game a level or two. The right racquet for your game and style will help your results, but it won't fix issues with your technique or physical ability. Just to make that clear.
What is nice about playing these two pro stock racquet side by side is that there is no fancy technology involved. Yes, racquetholics talk about the twaron* fibre that is in the PT57A as a "decisive" ingredient, but in essence this is all about high-quality graphite, no bullshit tennis racquet.
*Twaron (a brand name of Teijin Aramid) is a para-aramid. It is a heat-resistant and strong synthetic fibre developed in the early 1970s by the Dutch company AKZO, division ENKA, later Akzo Industrial Fibers.
With all the current technologies being marketed as the perfect ingredient to create the ultimate combination (and oxymoron?) of control and power, such as Graphene, Countervail, Dynacore to name a few, it's nice to be without the marketing lingo. But let's look at a comparison between the PT57A and the H19.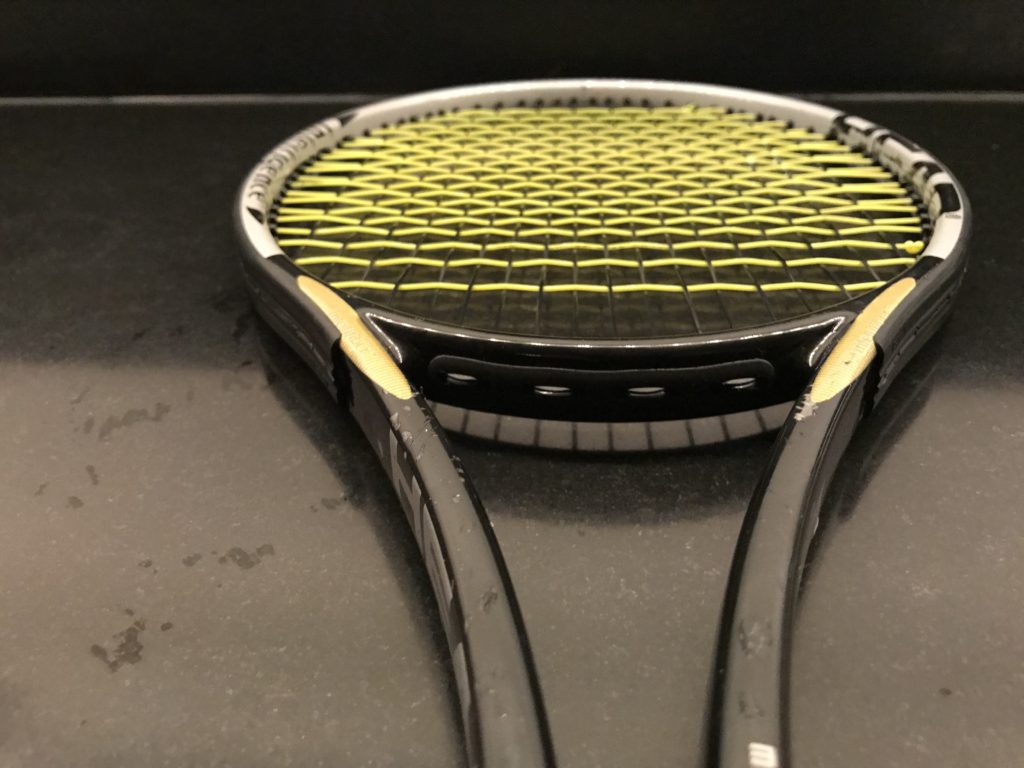 The Wilson H19 is meant to be Wilsons copy/imitation/iteration of the Prestige/Pro Tour line and it comes close. However, I didn't feel that the ball "pocketing" was on par with the PT57A. In my mind that is what makes the PT57A and the HEAD Pro Tour 630 unique – it grabs the ball in a way that really makes you feel on the strings. I'm not saying that will automatically make you play better, because it doesn't for me, but if you that's what you're looking for in your tennis racquet, there are few sticks that come close.
What the Wilson H19 does better is give a slightly bigger sweet spot (it is 97 sq inches, while the PT57A is 95) and more power. My H19 is a heavy beast, with similar specs to what Djokovic was hitting when he was with Wilson in the past, but for comparison that is great since my PT57A and H19 were close.
When you get a racquet at close to 360 grams you're likely going to get good power because of the weight (not always, the HEAD Radical Tour "Candycane" is probably the most low-powered racquet I've ever hit with), but the H19 played more like a tank with big power, while the PT57A made me want to play like Andy Murray and caress the ball into the corners until my opponent didn't know what to do.
The H19 really surprised me here. It felt more like an attacking weapon, but I needed to hit with good spin to have my shots land in, while I could built up the points better with the PT57A. I have sadly never hit with a H22, but from what I've heard it is supposed to be even more powerful than the H19. Yowza! to that…
Don't get me wrong, the H19 is no Babolat, but it is no PT57A either. It is just a damn fine racquet on its own. I would say the Wilson Ultra Tour and the H19 come extremely close. I'm going to lead up my Ultra Tour to the same spec as the H19 and see exactly how close they are, but it should be a coin-toss. Thanks Wilson for releasing the Wilson Ultra Tour
to the public (okay, I will stop raving about that racquet now).
I've been playjng pretty much all of the racquets likened to the PT57A such as the Tecnifibre Tfight 315 Ltd
and the Angell TC 97 Custom. As you know I loved both the Tfight 315 and the Angell TC 97 Custom, but when it comes to playing close to the PT57A, the Angell wins in my opinion. Paul Angell has really managed to find that pocketing feel in his racquets. Kudos to him for that!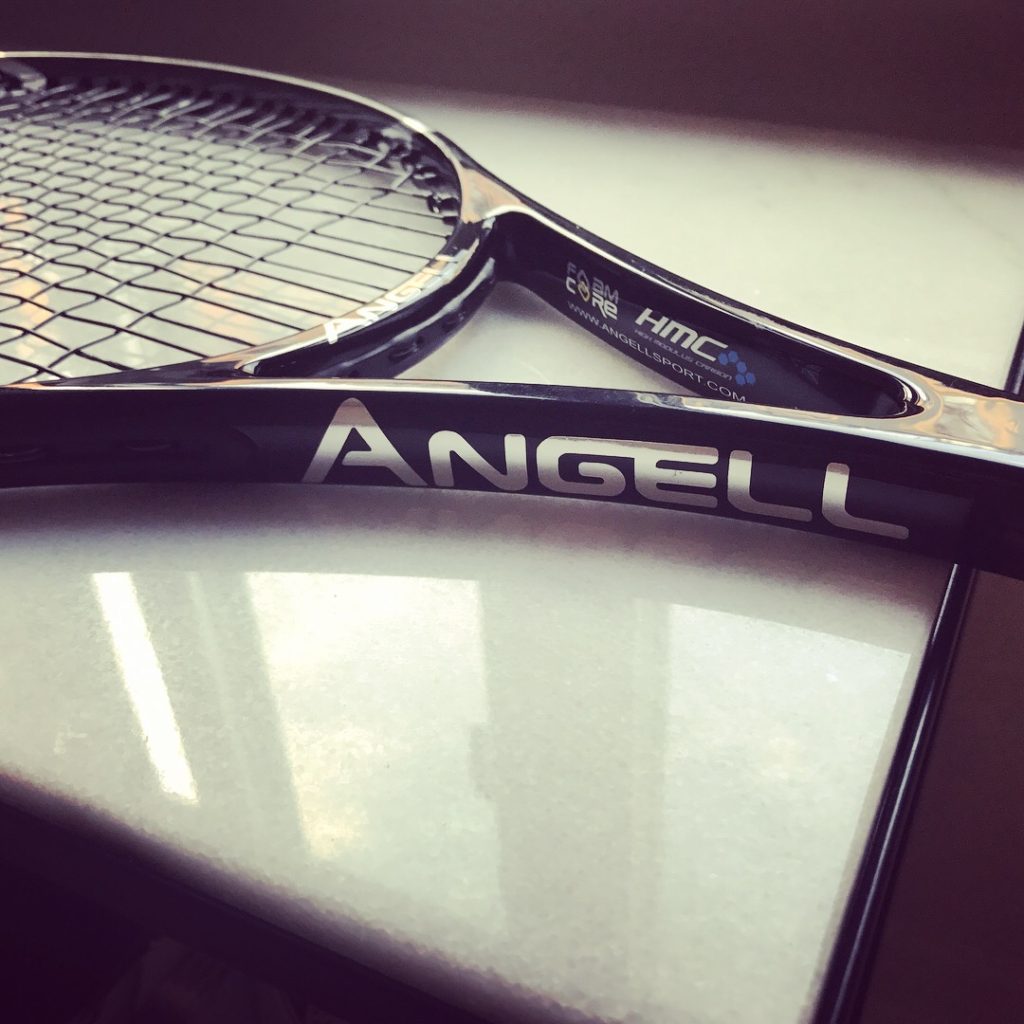 So…if you're on a budget and looking for a HEAD PT57A – look for a Angell TC 97 Custom and if you're on a budget and looking for a Wilson H19 – check out the Wilson Ultra Tour. They are both close enough in my opinion not to warrant those extra dollars. Not to mention that pro stock racquets are often hard to find.
What is your pro stock racquet history? Please comment below!
What racquets do the ATP pros use?

Racquet buying guides
Here is a great racquet buying guide to get you started.
What tennis racquet should I buy?
Top tennis racquets to buy right now
The Gear of the Year 2016
Tennis racquets for juniors
Tennis racquets for kids
Buy the Wilson Ultra Tour and other tennis gear:
EU
Racquet Depot
Pro Direct Tennis
USA
Tennis Express
Do It Tennis
Amazon.com
Do you like Tennisnerd? Don't miss a word or video by stalking us on social media. Every like and follow is appreciated!

YouTube
Instagram
Twitter
Facebook Page