Reviewing racquets sounds like fun, but there is also a limit. That is why I wanted to write about testing fatigue.
Testing racquets is fun, but…testing fatigue
I have repeatedly said on my various channels that playing around too much with tennis gear harms your game. You lose your timing, muscle memory, and feel for the ball, and then when you are back with your standard racquet, you need to rebuild that again. It's a part of the process. Once you do this over and over again, a certain testing fatigue sets in. Partly it is physical, because your hitting arm is not a huge fan of new racquets, grip shapes, strings and tension. All regular and somewhat serious play-testers I talk to suffer from the same problem. It's often exciting when you unwrap a new racquet for testing, but if there are too many in a row and they aren't as exciting to hit with as you thought they would be, you can suffer from testing fatigue.
If you're playing tournaments, don't keep switching racquets.
I played an ITF Masters event in Malaga a couple of weeks back and did pretty well. I won all my singles matches except the final against a much better player and won the doubles title with the same guy (Daniel Rutkowski). Then I went to Austria to the HEAD headquarters (a link to a video of the first time I went there) to join Tennis Warehouse and Tennis Warehouse Europe on a global review of the new HEAD Gravity Auxetic, which will be revealed in a couple of weeks.
It's been fun but tiring. And then, when you get back home, you have an avalanche of different racquets to try since there are so many releases during this part of the year. What are you looking forward to the most? And have you ever suffered from testing fatigue?
Upcoming reviews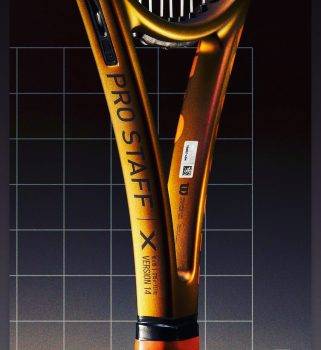 Wilson Pro Staff 97 V14
Volkl V1 Evo
Volkl C10 Evo
Volkl V8 Pro
Toroline Wasabi string
Wilson Shift
Babolat Pure Drive 98