Are you making the switch? I consulted my friend Daniel Rutkowski on finding a new racquet and we made an in-depth video about his new frame.
Daniel Rutkowski was featured in this post/video about his previous racquet, the Prince Phantom 93P that he had extended and customized with Ring&Roll. He wanted a bit more power and forgiveness from his new racquet without losing too much control, as he is an aggressive player who likes to come to the net.
Are you thinking about making the switch? Consider getting a Tennisnerd consultation to help you on your way. And if you want to check out Angell racquets, you can do so via this link.
His previous racquet unstrung specs were: 331 grams unstrung, 31 cm balance, 70 cm long (27.5 inches), and a swing weight of 316. When you add strings you will get something like 350 grams, 32 cm balance, and 345 swing weight. Daniel used to string his racquet with Kirschbaum SuperSmash Orange
 at 23 kg (51 lbs).
Going for the Angell TC 97 Custom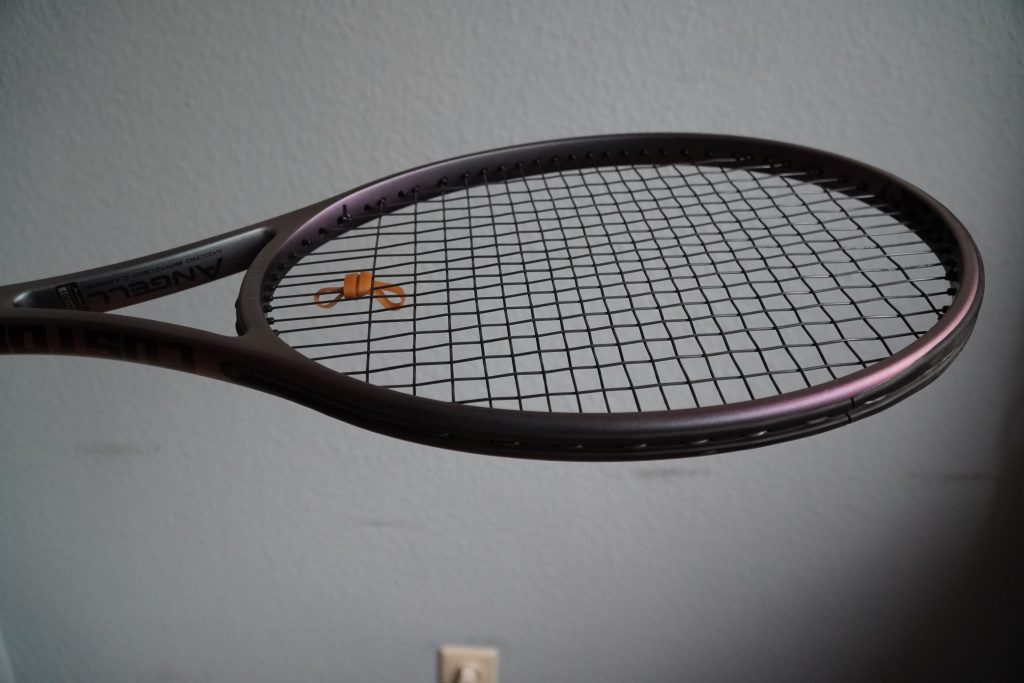 I gave him a few options in a pdf and after some back and forth, he opted for the Angell Custom TC 97 V3 XL. These were his specs:
Head size: 97 in²
Length: 27.25 in
Weight: 330 g unstrung, 355 g strung with overgrip and dampener
Balance: 31.5 cm unstrung, 32.1 cm strung
SW: 315 unstrung, around 345 strung
Stiffness: 66 RA unstrung, 63/62 strung (not mushy, not too stiff)
Beam: 20 mm
Grip: Black leather
String pattern: 18/20
Daniel tested a bunch of strings with this racquet before he chose one. This is always a good idea to find the optimal setup. Below are all his notes about the racquet.
Strings tested: Poly Star Energy 1.20, Poly Star Classic 1.20, MSV Focus Hex Plus 38 1.15, MSV Focus Hex 1.10, MSV Focus Hex Soft 1.15, Head Velocity MLT 1.30 (mains) Head Sonic Pro 1.25 (crosses), Topspin Cyber Flash 1.20.
String tension: 23(mains)/22(crosses) kg for the stiffer strings, 24/23 kg for the softer strings due to higher loss of tension
String choice: Poly Star Energy 1.20, gives enough power and control, longer dwell time, comfortable, but higher tension loss
How does it play?
I can compare this racket to my previous rackets, Prince Phantom 93P Pro
(customized) and Wilson Pro Staff 90.
Power: Racket gives me much more free power than my Prince, but it's not overpowered, not a stiffer RF97 or Pure Drive.
Control: The 18×20 string pattern is quite open, but gives lots of control, even at lower tension. stringbed opens up around the sweet spot to help with power outside the sweet spot. Consistent feedback from the stringbed.
Touch: For me a downside of the racket. Due to the foam filling the feeling is a bit muted compared to the Prince which I loved on drop shots. It's not like there's no feeling, but sometimes a bit disconnected from the ball.
Comfort: Outstanding, I have not played with a racket that comfortable before. No harsh vibrations, no arm issues, even after a three-hour session. Reason: foam filling
Maneuverability: Fast through the air, easy to swing, although it's a heavy frame with hefty specs. Easier to swing than the Prince with almost the same specs.
Stability: The next reference to the foam filling. This racket is incredibly stable, especially on off-center hits. The foam filling creates some nice mass around the point of impact, almost like the whole hoop of the frame is filled with lead. 2:1 for the foam filling.
Spin: Due to the string pattern, no spin monster, but decent spin for an 18×20 pattern. Absolutely no Pure Aero.
Sweet Spot: Due to the stability I find the sweet spot quite generous for a 97 sq inch racquet. Bigger compared to the Prince.
Stroke by Stroke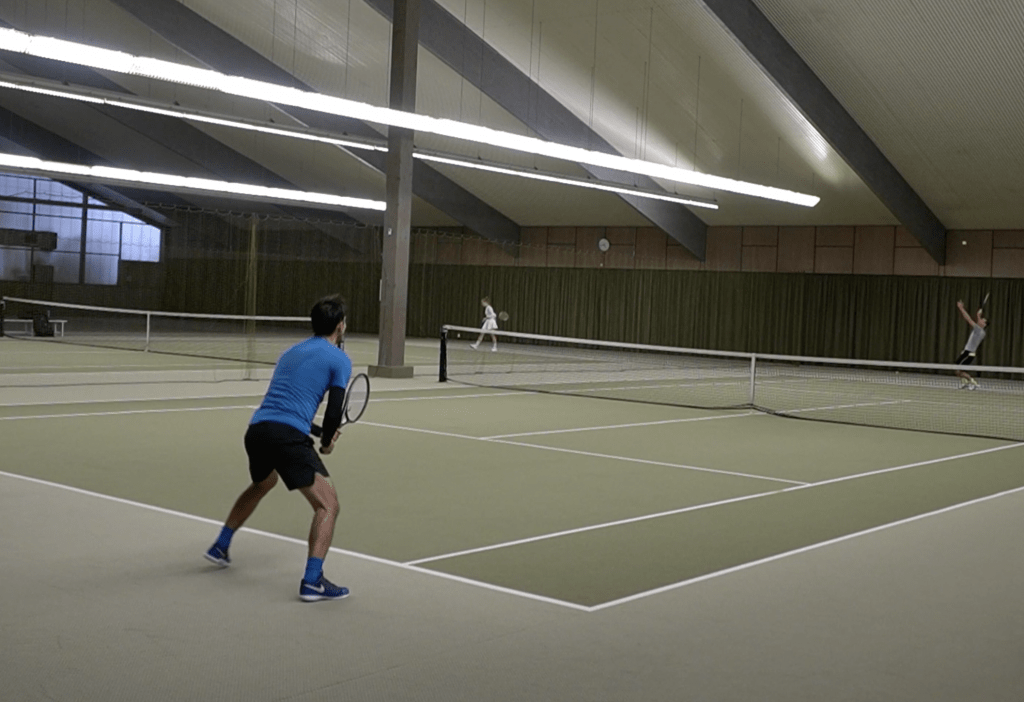 I love the racket on groundstrokes and volleys. The extra reach helps with the two-handed backhand but is still maneuverable on the forehand side. The stability is great for volleys, even if the opponent hits hard and for returns, because blocking fast serves becomes much easier. The slice feels great, as the racket lets you cut through the air quickly.
On serve, the extra reach gives a bit more pop, but the 18×20 string pattern makes it more difficult to generate a heavy kick serve.
The racket has great plow through and gives me free power which I missed with the Prince.
The muted feel on the drop shots is something I have to get used to. This is a bit of a downside.
Style of racquet: A player's frame, for attacking players who love to finish points quickly and precisely.
Looks and quality
Great looking racquet: Octane paint job (high quality, matt/frosted) feels great in hands
Over-the-frame grommet structure protects the frame
Incredible quality control: all three rackets have the same specs (on point). SW is measured by Angell. They made sure I got 315 for all of them even though there were two deliveries.
Paul Angell is very helpful, shares his knowledge and answers quickly
Summary
Every decision for or against a racquet has pros and cons. There is no magic stick, you will always have a trade-off. This Angell Custom TC 97 18*20 v3 for me has some downsides compared to my previous frame but offers me lots of value on the other hand. That's why I think it's the closest I can get to my "magic" stick.
If you want to check out my (Jonas) review of the Angell Custom TC 97 18×20, click here.