It's time to conclude the play-test of the Wilson Ultra Tour. I can already say it is one of the best new racquets I've played in the last five years.
I've written quite a bit about the Wilson Ultra Tour already (Wilson Ultra Tour First Impressions, the Wilson Ultra line and about the Wilson Ultra 100 CV) so there's no point in repeating myself. I think Wilson has waited too long to release a frame that is so ripe for customization that a packet of lead tape and instructions should be included in the box! But I'm happy it's here.
The point I want to make early on is that there's no point in playing the Wilson Ultra Tour without adding lead to the head, because you won't be able to put away balls easily enough or block back heavy shots. But with some strips of lead tape at 3 and 9 o'clock and a leather grip (if you like leather grips), you'll have a formidable weapon in your hands.
Here's a video review of the Wilson Ultra Tour.
Should Wilson have added some extra weight to it beforehand which would have required less work for the player? Possibly. I'm currently trying the HEAD Liquidmetal Radical Tour, a more than ten year old racquet which comes in at a rather hefty 325 grams unstrung and 330-ish swing weight. It plays really nice, but I could see how it is not for everybody. With the Wilson Ultra Tour coming in at 305 grams, Wilson gives the player the possibility to choose how much weight they want to put on the racquet.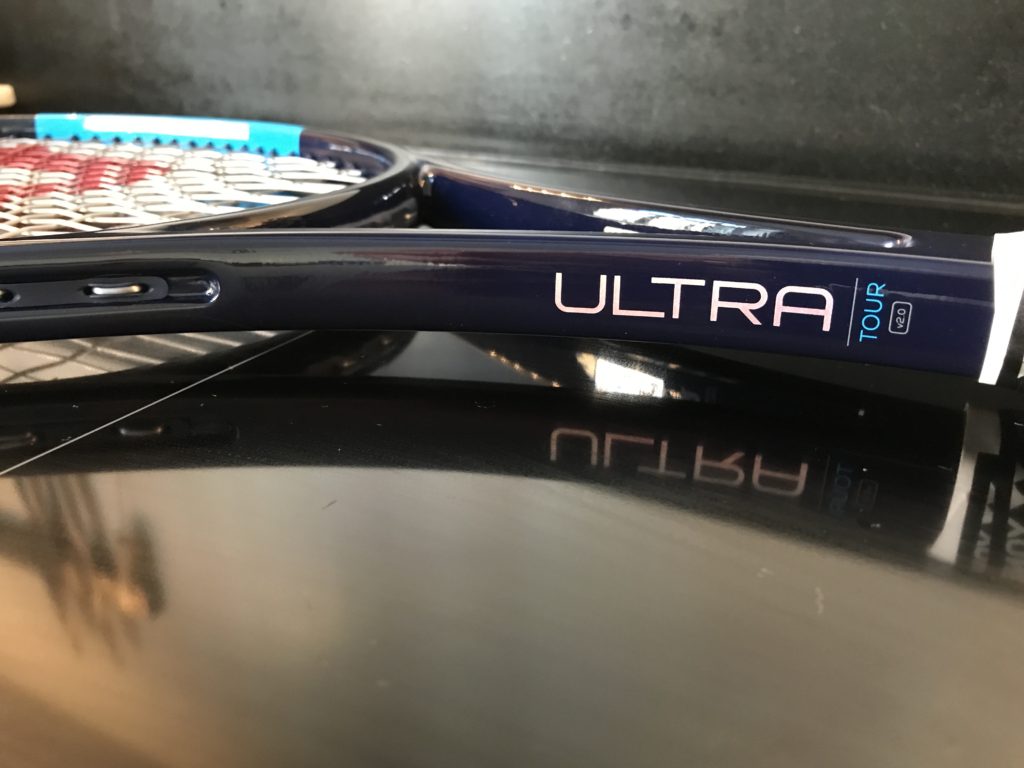 Customizing a racquet is a process, you add some weight, test, add or reduce, move weight around, test again, try various strings, and hopefully you reach a conclusion. I did this for a while with the Wilson Ultra Tour and ended up at 345 grams with a balance of about 7 pts head light. This is of course highly personal and that's why you have to commend Wilson for giving the player the option to find his or her ideal weight and balance.
When it comes to strings, I didn't find the Wilson Ultra Tour
particularly string sensitive. It plays well with both multifilament and poly strings. If you got the dough and like a premium hitting experience, why not through in a set of Wilson's Champions Choice
? I usually end up with the Solinco Hyper-G
, but that's because it's my go-to string of choice. I usually don't like Luxilon Alu Power
that much, but in the Wilson Ultra Tour it played just fine!
If Wilson really wanted to raise their game to the "tour level" I think they should have offered the Wilson Ultra Tour in two string patterns: 16×19 and 18×20. Sometimes I feel like the 18×20 string bed doesn't give me enough trajectory and makes me play with less margins than the more open pattern, but that is of course a highly personal thing.
Let's look at the pro's and cons of the Wilson Ultra Tour
+ Feel
+ Control
+ Arm-friendly
– Lacks power
– Needs customization for more power and stability
– No spin-machine
As I wrote in previous posts, I've been playing the Wilson Ultra Tour and the Angell TC 97 Custom 18×20 head-to-head and it's extremely difficult for me to make up my mind on which racquet to buy. What I like with Angell is that I can get a HEAD-shape grip which for some reason helps my one-handed backhand. I also might for the 16×19 string pattern to get that little bit of extra spin on the ball. But like I said, they're both close calls and I'll happily take either racquet out on court.
Summary
The Wilson Ultra Tour is a racquet for the semi-advanced to advanced player who's open to playing around with some lead tape to find the ideal specs. If you like a racquet where you can really feel the ball on the strings, that doesn't trouble your arm and doesn't give you much for free but rewards what you put in to it, the Wilson Ultra Tour is very likely a great option for you.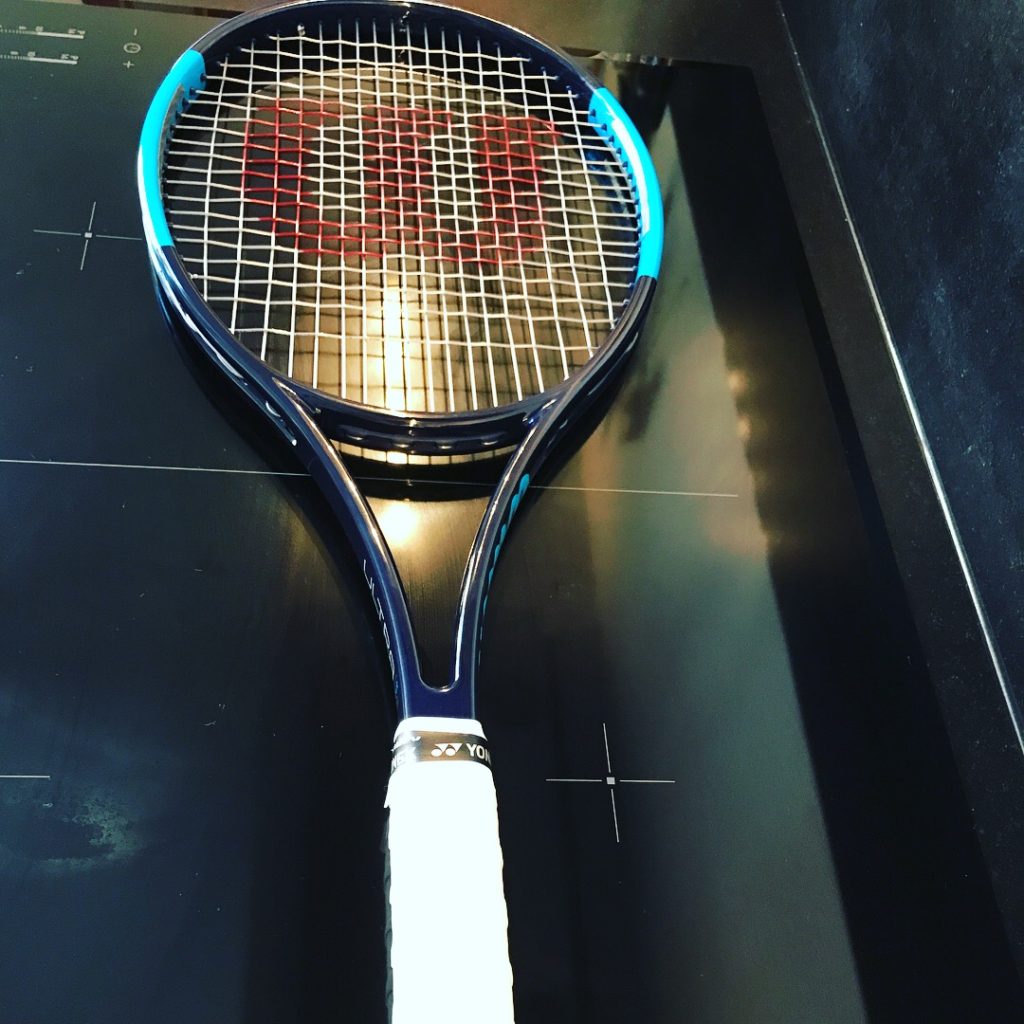 Wilson Ultra Tour strung specs
| | |
| --- | --- |
| Balance | 6 pts. Head Light |
| Composition2 | Graphite (PS. No tech gimmicks! DS! DS. |
| Shared Holes | No Shared Holes |
| String Skips | Mains Skip: 9T, 8H, 10H |
| Weight Strung | 11.4 ounces (323 grams) |
| Head Size | 97 sq. in. |
| Length | 27 inches |
| Swing Weight | 319 |
| Flex | 63 |
| Power Level | Low |
| Swing Speed | Fast |
| Grip Type | Wilson Sublime |
| Weight Unstrung | 11 ounces (305 grams) |