What racquet is Rafa using in Rome? I have gotten that question a few times and here is my answer around Rafa's new racquet paint.
Nadal is tearing up his opponents in Rome in "good old gluten style" (bagels and breadsticks). He has not lost a step or his desire to win during this prolonged COVID break from tennis. But in Rome, he has been using a new paint job, which I posted about on my Instagram page. It's the Babolat Pure Aero paint with some added orange and purple. As far as I understand, Rafa has been a part of incorporating colors that mean something to him. And it does look more aggressive, similar to the La Decima paint job (which is my personal favorite). But what is this version of Rafa's new racquet?
Rafa's new racquet is still his Babolat Aero Pro Drive Original from 2005, although he has tweaked the weight and customization over the years. His racquet has loads of lead tape at 12 o'clock for a swing weight that few club players would be able to use effectively. If you didn't know this already, most pros have their racquets customized to increase the swing weight, weight and plowthrough of their racquets. They often use the racquets they have since they started on tour and their racquet sponsor sends them racquets with a new paint job to reflect the latest commercial model. This is called a pro stock racquet.  There is no magic involved in these racquets, but if you have been hitting millions of shots with one racquet, it's very difficult to switch.
Rafa's new racquet paint – will it be sold?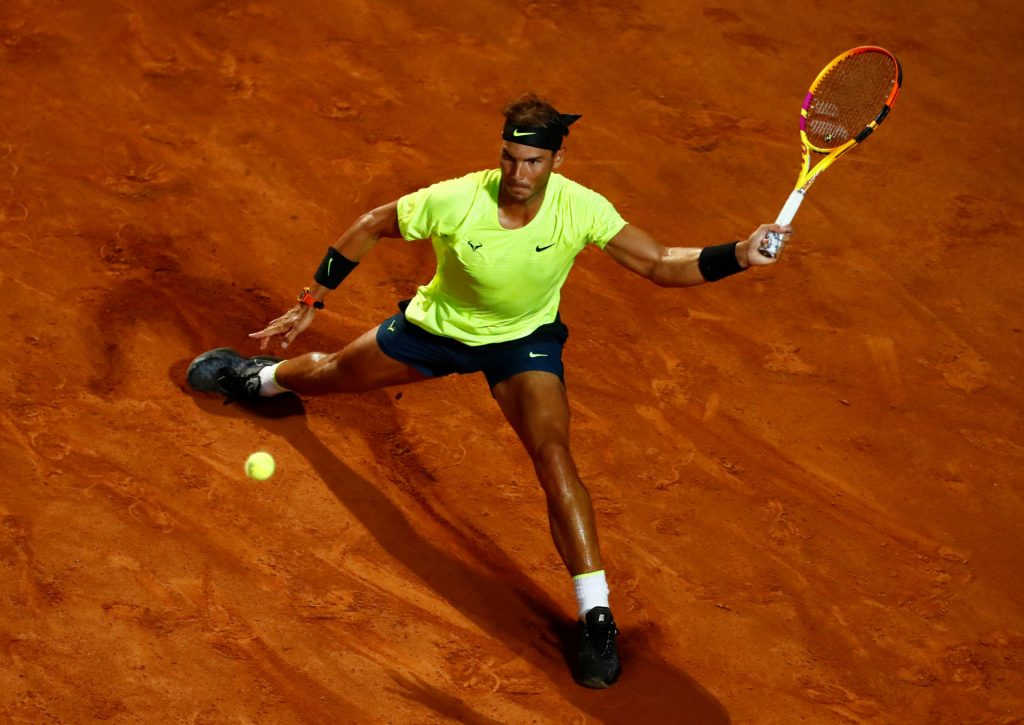 Babolat is no longer the official tennis brand of Roland Garros. This year Wilson has the license and can sell Roland Garros-inspired racquets like the Wilson Blade 98 Roland Garros edition, which is one of my favorite paint jobs of all time (they recently released the Wilson Ultra 100 RG, which is also nice). This means that Babolat will not offer a French Open version of their Pure Aero like they did previously.
According to a person close to Babolat, will be sold in the beginning of 2021. This means you Nadal fans will have to wait a bit until you can swing this colorful-looking racquet.
What do you think of the paint? Si o No?