I have been testing the Solinco Blackout 300 for a while and here is my review. I didn't find quite the same enjoyment as with their 98.
Solinco has become a pretty mainstream brand for strings but is still relatively new to racquets. The Solinco Whiteout 98 was a nice frame, though, and I liked pretty much everything about it. The main knock for me was the liveliness of the string bed, which seemed to digest strings at a fast rate.
You can purchase Solinco tennis racquets from Tennis Warehouse.
The Solinco Blackout 300 is just more of everything. Stiffer, more power, more open string bed, higher launch angle. As a player who likes to hit more through the court, I struggled to control the frame. My hitting partner Matthew liked the power from the racquet, but wasn't convinced about the feel.
We tried Solinco Tour Bite 1.25 at 53 lbs and Grapplesnake Tour Sniper 1.25 at 51 lbs.
Specs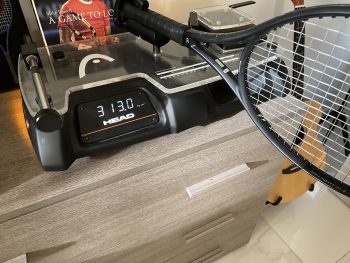 These are pretty standard specifications for a power racquet.
Unstrung specs
Head size: 100 sq inches
Length: 27 inches
Weight: 300 grams or 10.58 oz
Balance: 31.5 cm or 9 pts HL
Swing weight strung: 313.5
Tech
40T Carbon Fiber
Weight Control Module
Power Flex Zone
Liquid Crystal Technology
I'm not sure what these technologies mean, and Solinco are reworking their website, but I will update this review later.
How does it play?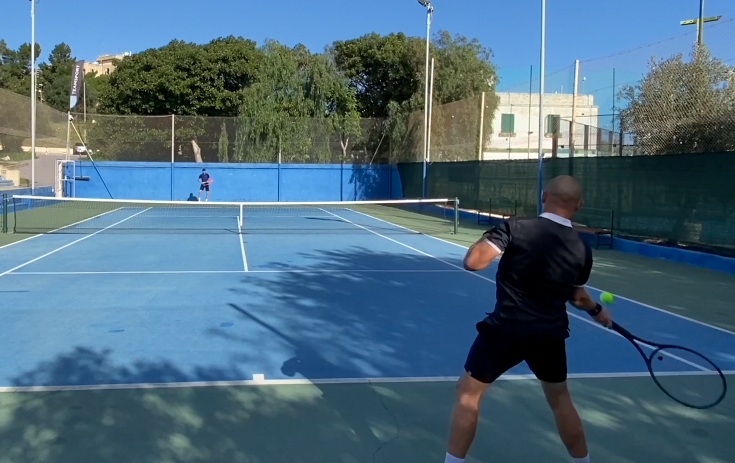 This is a powerful weapon in the Solinco family. In my opinion, it's a little bit too powerful and lively. It didn't strike me as harsh or unfriendly to the arm, but the open string bed was difficult to control, and the ball wanted to launch a little too often for my game.
Matthew, who plays with a more extreme grip and more topspin, enjoyed this racquet more. He got plenty of power and rotations on his shots. He did lack some control and feel from the racquet, though.
In this sense, I agree with him. The Whiteout 98 was on the verge of being a bit too lively and "launchy", but with the right string, it remained a nice, powerful and playable 98. This one feels less refined and a bit blunter as a frame. We were three players who tested this frame and we all struggled a bit with control and feel despite different styles and stroke mechanics. When you attacked the ball and hit it well, the racquet delivered great power and spin, but on any shot that required more finesse, it was more challenging to communicate with.
I think it's essential that you enjoy the racquet's feel and have a sense of connection to where the ball is going. I did that for the 98, but couldn't find the same level of confidence and enjoyment out of the Blackout 100.
Summary
The Solinco Blackout 300 is a decent power frame but nothing more. Although it delivers on power and spin, I had hoped to find a better feel in this frame. The string pattern feels a bit too open, resulting in reduced string life. I wish we would see more 100 sq inch racquets with tighter string beds for a more controlled response.
Why not a 100 sq inch 16×20 or 18×20?