The Solinco Prototype racquet I've been testing for quite a while is released! And here is my Solinco Whiteout 98 Review.
Two new Solinco racquets have been released, one is dealt with in this Solinco Whiteout 98 review, but I will also be play-testing and reviewing the Solinco Blackout 100.
You can purchase Solinco tennis racquets from Tennis Warehouse.
These frames have been developed together with racquet expert Roman Prokes and that is directly evident in the playability of these racquets. I instantly took a liking to the 98 and I'm really curious about the 100.
Tech
Foam-tech: the frame is foam filled for feel and vibration dampening
Adjustable weighted butt caps for easy customization
40T Carbon fibre used  3/9 o'clock for added strength in impact zone
Liquid crystal material used in the grip for vibration dampening/feel
They have gone for logical tech that works. Dampening and stability in the racquet head with foam and another material in the handle to mimic the effects of silicone (as used by most pro customizers). Extra weight at 3 and 9 makes a lot of sense to increase stability and I like the added touch of the adjustable butt caps.
Specs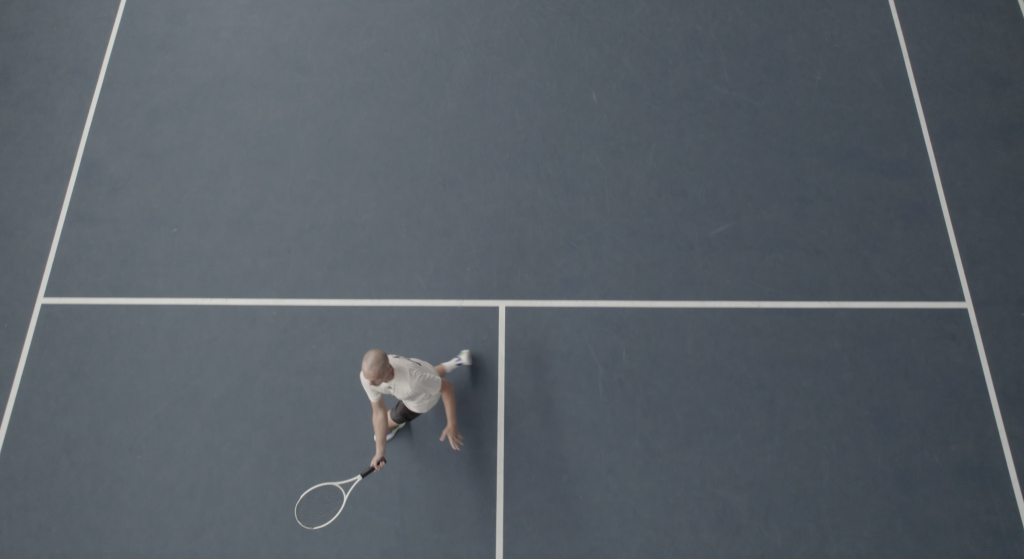 The Solinco Whiteout racquet comes with specs that are right up my alley.
98 sq inch head size
16×19 string pattern
305 grams unstrung
32 cm balance unstrung
21.7mm beam width
My swing weight unstrung was 290 and I would guesstimate the stiffness at mid 60s.
Comparisons
This racquet spec is interesting to compare against a bunch of current racquets.
One obvious comparison is the Wilson Blade 98 V8 16×19, which has a boxier beam, more control, but less free power and spin.
Another interesting close neighbor is the HEAD Extreme Tour, these play pretty close. The Extreme Tour offers a more controlled response/stringbed, while the Solinco is a livelier racquet offering more free depth.
The Tecnifibre Tfight RS 305 is heavier through the air (more stability, but less maneuverability) and offers a more controlled launch angle.
How does it play?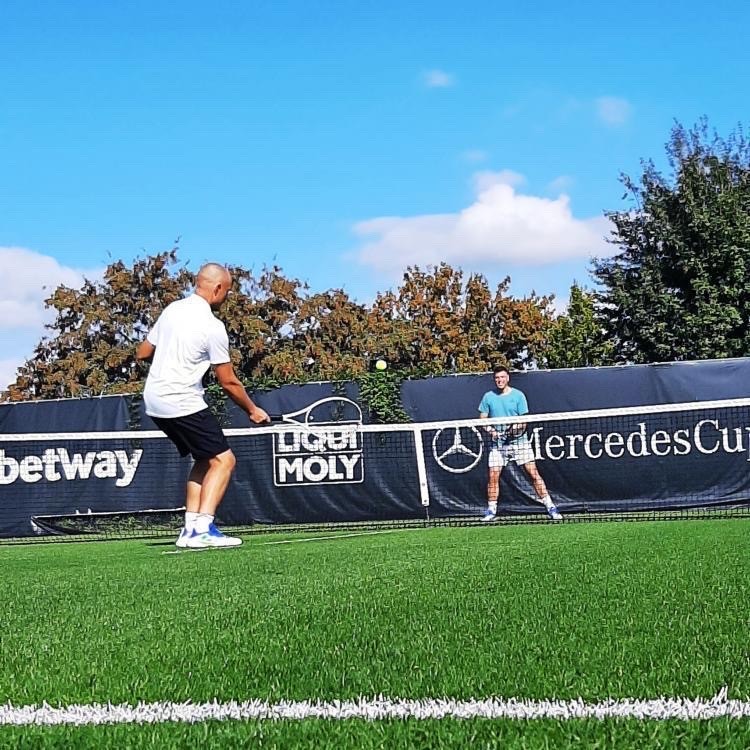 As you can tell, I like this racquet. My only peeve is that the string bed feels a bit lively for my taste. The response is comfortable, plush, powerful, but the downside is that the ball could launch at times. The Solinco Whiteout 98 has a remarkable combination of stability and maneuverability. It feels whippy, yet stable when blocking a volley. Serves are good but nothing outrageous. Overall, it's a very playable frame.
I did notice it to go through strings pretty quickly due to the open 16×19 string pattern. I tried various different strings like Solinco Hyper-G Soft, Solinco Confidential and Luxilon Alu Power Black. My favorite string in the racquet was Confidential at 52 lbs or 23.5 kg.
For most players I would recommend a deader string to mute some of the liveliness in the stringbed.
Summary
The Solinco Whiteout 98 is a very competent racquet for wide audience. I was thinking about switching to it for a while, that's how good it is. In the end, I prefer a bit more dependability from the string bed. Maybe a Whiteout 98 18×20 would be ideal?
Great frame if you want relatively easy power/spin in a comfortable and whippy package.