The Wilson Blade 98 V8 review was uploaded on my YouTube channel a little while back and you can watch and read it below.
The Wilson Blade 98 V8 review compares this new, chameleon design version with the slightly softer and heavier (swing weight) V7. They are not far apart, but if you want a slightly stiffer and faster feel, it's worth considering an upgrade to v8. If you're interested in my buddy Henrik Wallensten's review of the new Blades, click here. He also covers the 100L version, while I will review the 104 version at a later date. I also think the Blade 100 is a very interesting racquet for a wide group of players. It will be released this fall according to Wilson.com.
Specs
16×19 (left) and 18×20 specifications as measured by Tennis Warehouse. I strung up my Blade 98 V8 racquets with a hybrid setup. Luxilon Alu Power 1.25 in the mains at 51 lbs or 23 kg and Luxilon Element 1.25 in the crosses at 51 lbs or 23 kg. The idea with this poly+poly hybrid setup is to get a slightly softer and more powerful feel than a full bed of Alu Power by using Element in the crosses. This setup is or has been used by Emma Raducanu and Gael Monfils to name two pro players.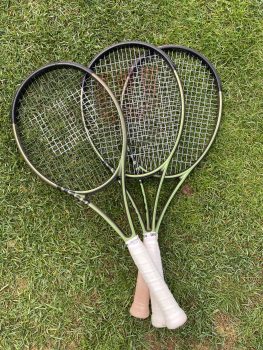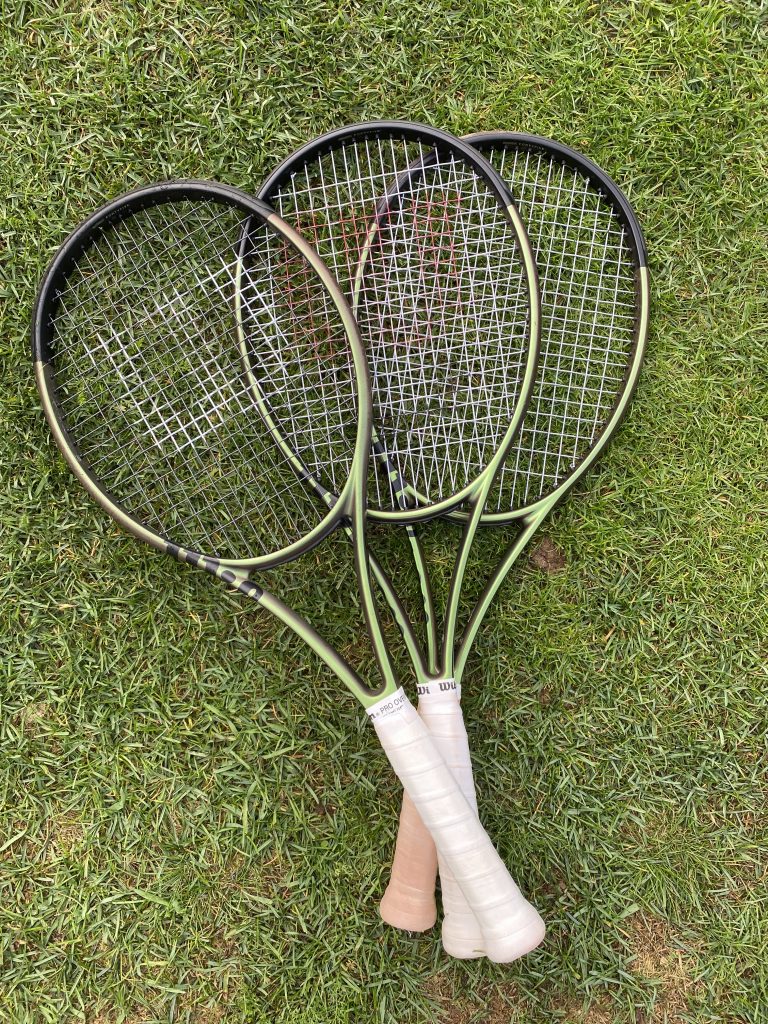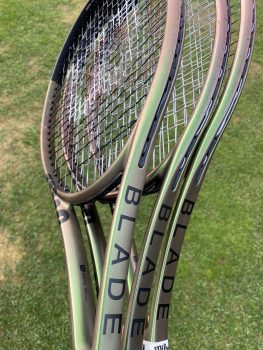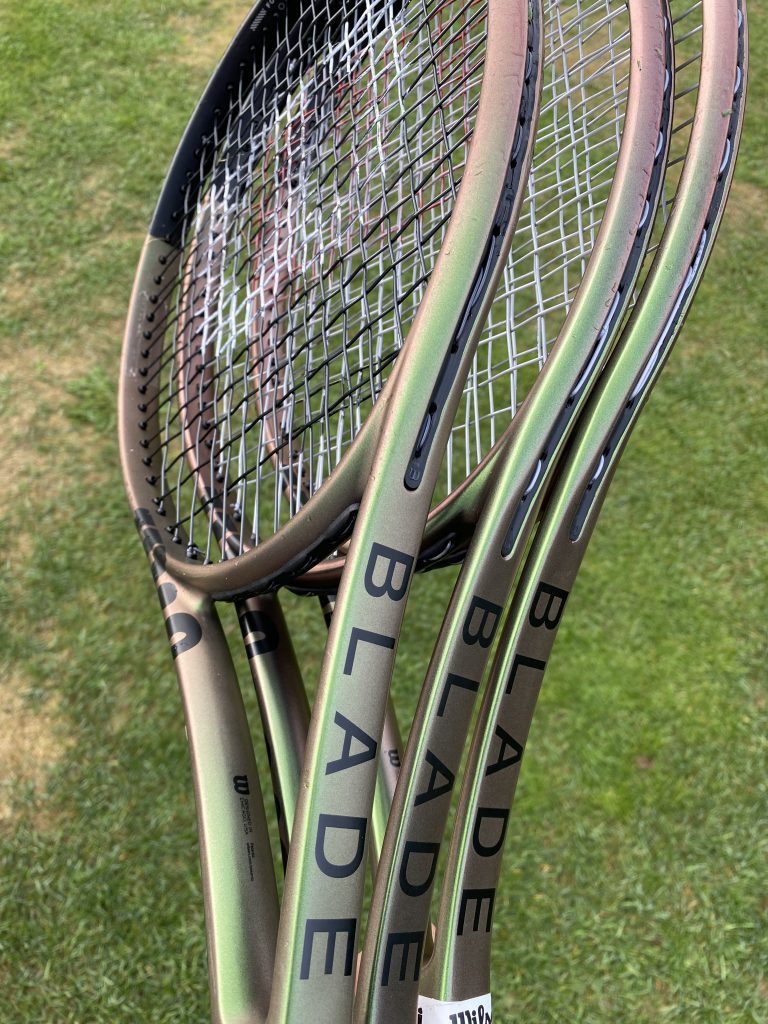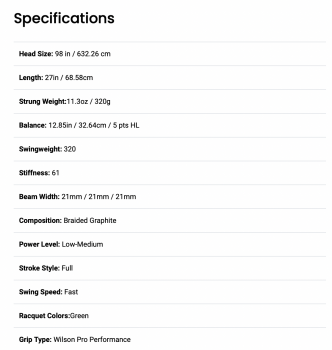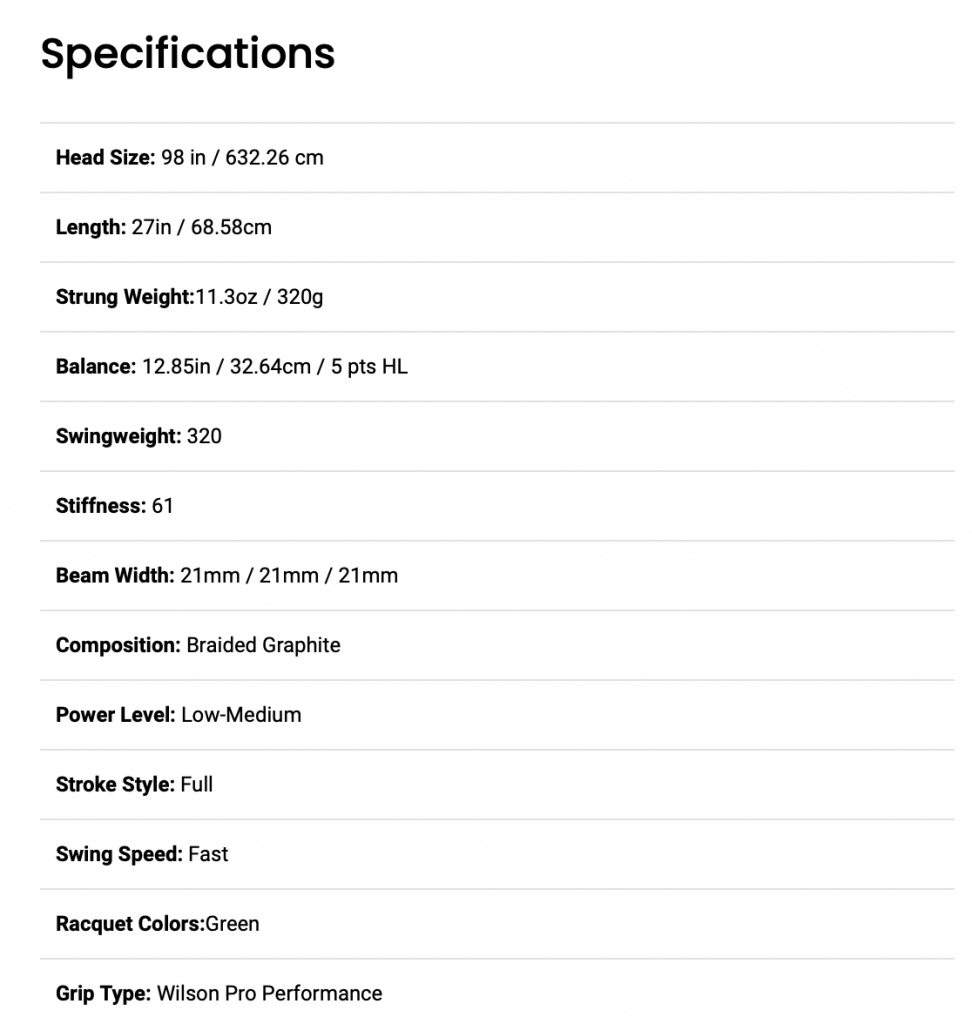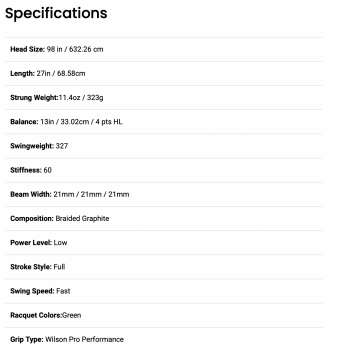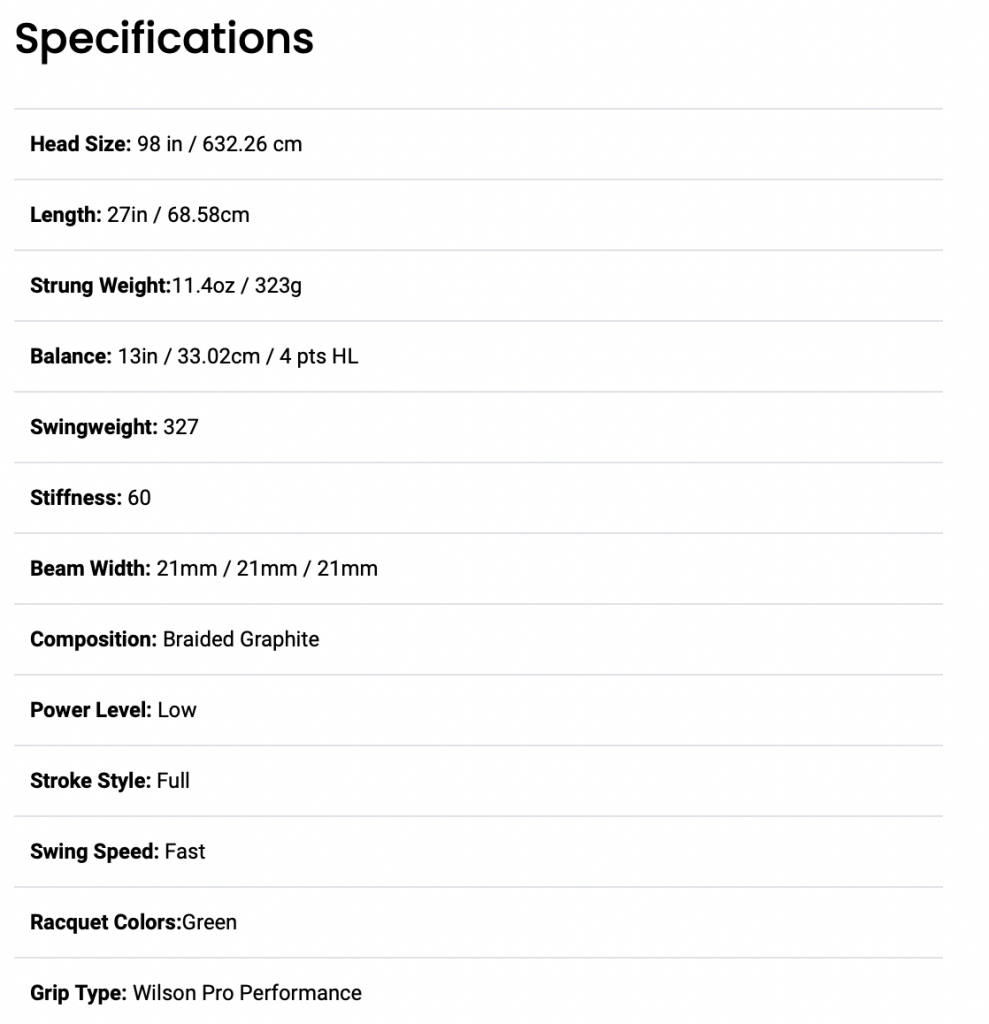 How do they play?
The best idea is to watch the video, but if you prefer reading, these racquets play like a Blade should play. Pretty low-powered, great control, nice touch, solid on slice and volleys, and a good serving racquet. They are faster through the air than the heavier V7 Blades but don't feel quite as good when you impact the ball. The feeling in the string bed is slightly more dead/stiff. This doesn't mean that these racquets are harsh for sensitive elbows, I found them quite comfortable.
The 16×19 is easier to use. It has a lower swing weight (mine measured 312 with strings, which was still playable) and a more open pattern for easier depth and height over the net. The 18×20 is more like a scalpel for players who like to hit flat shots and attack. It offers better control and plow-through but is not as whippy as the 16×19.
I ended up preferring the 16×19 with a smidge of lead tape at 12 (2g). It plays okay in stock form two, but some players might find it lacks a little stability on certain shots.
Summary
I think this update to the Blade looks fantastic and plays according to form. The Blade 98 is not easy to use and you need to generate your own power. Similar to a HEAD Radical MP or a Tecnifibre TF40. But if you like a racquet that gives you exactly what you put into it and looks great, the Blade 98 V8 is worth a demo.
It's not a huge improvement over the V7. So if you loved that one, there is no real need to upgrade. But if you felt like that one was a bit too heavy to swing, but you did enjoy how controlled it was, then you should check out the faster-feeling V8 in its beautiful chameleon design.
You can buy the new Blade 98 V8 from Tennis Warehouse, Tennis Warehouse Europe, Tennis Only as well as Wilson.com
Have you tried the new Blade 98 V8 racquets? What do you think of them?