What is UK tennis superstar Emma Raducanu's racquet? It looks like a Blade, but as we know…pro player racquets are rarely what they seem.
Emma Raducanu's endorses the Wilson Blade 98 V7 or the Wilson Blade 104 V7, it's hard to tell for sure from pictures. What is clear from the pictures is that the racquet is not a V7 Blade. Why? You can tell from the throat area and some details in the racquet mold that she is using a very popular racquet on the women's tour – the Wilson Steam.
Elina Svitolina is another player who uses the Steam racquet. But unlike Svitolina's Steam 99, Raducanu's is the Steam 100. How can you tell? Well, her string pattern is 16×20, while the Steam 99 is 16×18.
What is good about the Wilson Steam racquets?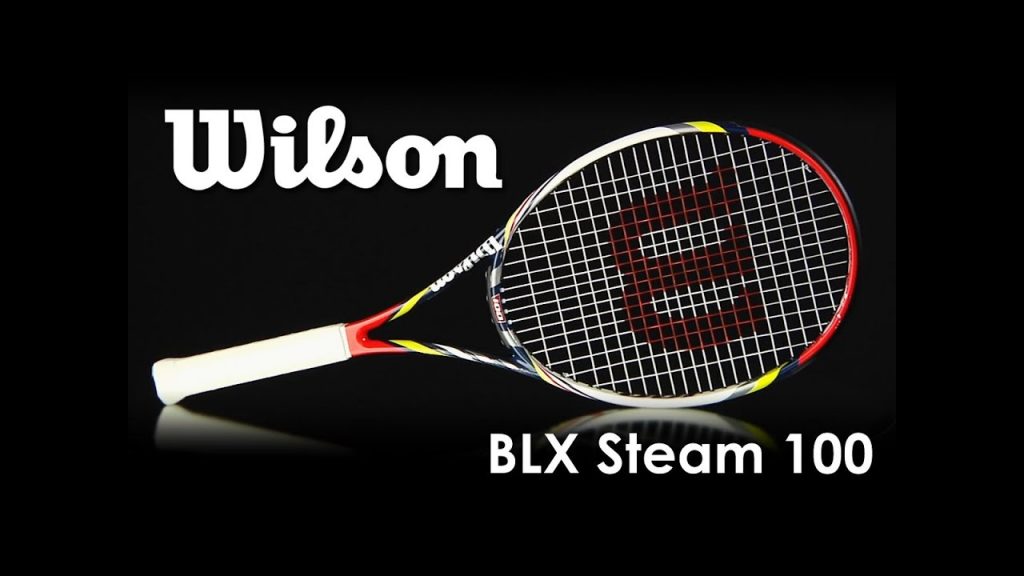 The Wilson Steam is no longer available to buy, but there are a few pros that still swear by this stiff, powerful, and easy-to-use model. This was the racquet that David Ferrer switched to when he went from Babolat to Wilson in 2016. It's their older power model, which is now the Ultra 100. But many players prefer the less lively string pattern of the regular Steam racquets (there are also Steam S-models, which are much more open and spin-focused).
Raducanu strings her Steam 100 pro stock racquet with a hybrid of Alu Power (not sure if it's regular or Rough) and Luxilon Element. A hybrid setup that I like myself and that Monfils has used in the past. You get the control from the Alu, but a softer feel and more power from the Element, so it's a logical mix.
Wilson still sold their Steam 99 mold under the name Wilson Blade Team 99, but it seems to be sold out at Wilson.com. There have been no re-issues of the Steam 100 however as far as I'm aware.
Wilson Steam 100 specs
Head Size: 100 sq. in.
Length: 27.25 inches
Weight: Strung — 11 oz Unstrung — 10.4 oz
Tension: 53-63 Pounds
Balance: 3 Pts Head Light
Beam Width: 23mm
Composition: Graphite/Basalt
Flex: 65
Grips Type: Wilson Pro Hybrid
Power Level: Low-Medium
String Pattern: 16 Mains / 20 Crosses
Mains skip: 7T, 9T, 7H, 9H
One Piece
No Shared Hole
Swing Speed: Moderate-Fast
Swing Weight: 316