I've just received a Tecnifibre T-Rebound 298 IGA as a demo from Tennis Warehouse. It's Iga Swiatek's signature racquet after she switched.
It's interesting to change your racquet after winning a Grand Slam (French Open 2020), but I assume Iga Swiatek is confident enough to pull it off. She has won two titles in 2021 (Adelaide and Rome), but she's not really performed as well on the bigger stages, although well enough to be ranked at 7 in the world in the WTA rankings. I tested her signature Tecnifibre T-Rebound 298 IGA today and found it an enjoyable first hit.
You always need to beware of the infamous honeymoon period for racquet testing though. What feels amazing at first, might change drastically over the next couple of hits. Just looking at the specs of this racquet, it doesn't look like it would fit my style: light and stiff (71 RA strung!). The first hit did not reveal any harshness though, but I will need more time to understand what is going on with this frame. Tecnifibre uses Dynacore XTC, a material that is supposed to help reduce harsh vibrations. They have also filled portions of the racquet with foam to create a more solid and comfortable hitting experience (and I'm a fan of foam-filling for comfort purposes).
First, let's look at the specs of Iga's signature racquet.
Tecnifibre T-Rebound 298 Iga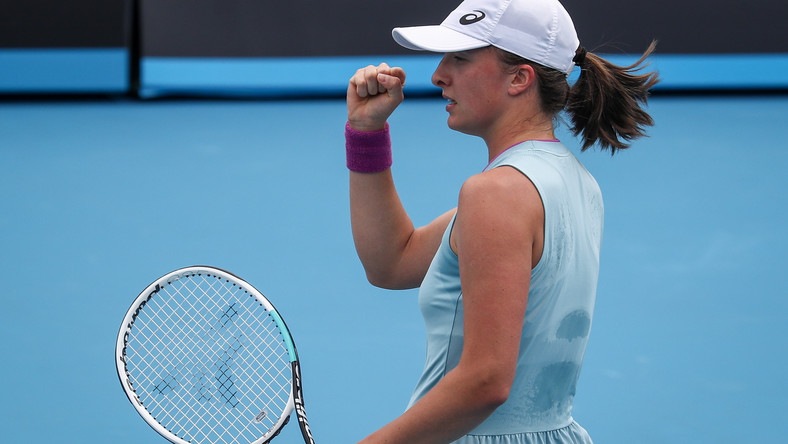 Why not call the racquet 300 like everyone else? Well, I don't think it's due to specs because you always have the quality control variance, but more of a marketing thing. It perhaps stands out more.
Head Size: 98 in / 632.26 cm
Length: 27in / 68.58cm
Strung Weight:11oz / 312g
Balance: 12.99in / 32.99cm / 4 pts HL
Swingweight: 319
Stiffness: 71
Beam Width: 23mm / 23mm / 23mm
Composition: Dynacore/Graphite
Power Level: Low-Medium
Stroke Style: Medium-Full
Swing Speed: Medium-Fast
Racquet Colors:White/Black/Teal
Grip Type: Tecnifibre Synthetic
String Pattern:
16 Mains / 19 Crosses
Mains skip: 7T,9T,7H,9H
Two Pieces
No Shared Holes
String Tension: 50-55 pounds
The stiffness is the main thing that raises eyebrows here, but like I said, it felt more comfortable than the RA rating suggests. It would perhaps have been interesting to also see the X-Damp technology from the TF-X1 here. My friend and hitting partner Matthew suggested that because he preferred the performance of the TF-X1.
How does it play?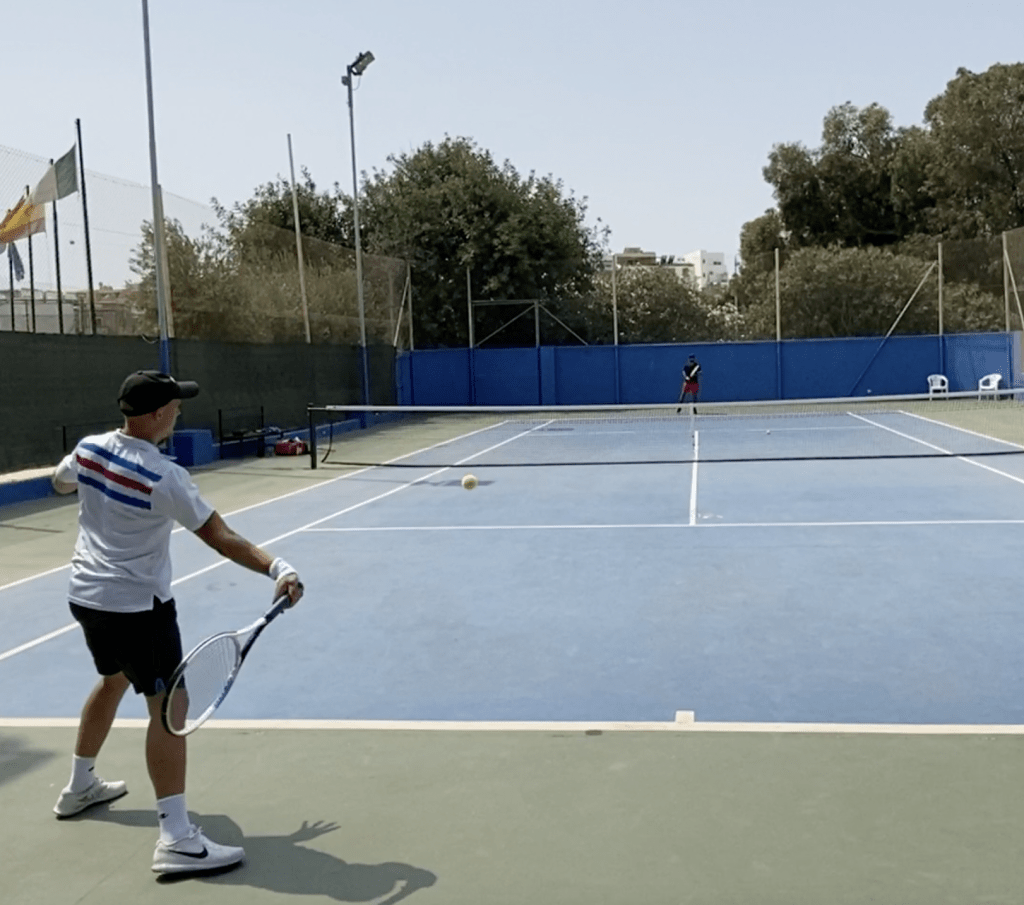 I felt the racquet to be whippy, yet balanced. Decent stability despite the weight (my swing weight was measured at 327 with a dampener, which is closer to what I like). The racquet came with the demo string from Tennis Warehouse, it does look and feel like Tecnifibre Black Code though, but I can't say for sure.
The power is there, similar to a Babolat Pure Drive VS, but I felt like this racquet offered better control from the string bed and a more dampened feel thanks to the foam filling. Like Matthew noted, this is not a racquet that wows you straight away, but a solid performer that works well for all-court players who like a stiffer/crisper feel from the frame.
Both serves and returns worked well for me and I could hit the one-handed backhand with relative ease. I always struggle a bit with the rectangular Tecnifibre grip shape, but in L2 it works okay for me after some time getting used to it.
Summary
This is just an overview and my very first impressions about this racquet. It's definitely something I'd like to keep playing with and I'll happily report back after a few more hours. Usually you find these types of first impressions posts on my Patreon page, so please consider subscribing if you like to get my early takes on racquets.
If you like to buy the Tecnifibre T-Rebound Iga racquet (or other tennis gear), please consider doing so with my affiliates and I get a small commission at no cost to you.
Tennis Warehouse
Tennis Warehouse Europe
Tennis Only (this racquet is still not available at Tennis Only)
If you're a fan of Iga, check out her (and other top players') courses at TopCourt, you get a 14 day trial for free if you use my link and I get a small commission if you sign up at the end of it.