What tennis racquet should I buy? It is the eternal question for tennis nerds, and a common question for tennis beginners. The tennis racquet is the key tool for playing tennis and will affect the experience a great deal.
You might scratch your head and wonder: What tennis racquet should I buy? Maybe you have a bunch of racquets but does not like them. Maybe you are just starting out as a tennis player and want a good tennis racquet to start with.
Racquetholics and true tennis nerds can never really have enough tennis racquets. There is something special about buying a new racquet, choosing the right tennis string for it, customizing it to our preferred specs and taking it out to the court for the first hit. If we are in our "honeymoon period" we might think that the racquet will improve our tennis and be our holy grail.
But for people who do not collect or care deeply about tennis racquets, this is mainly a question of getting the right racquet for your game. It can be a lengthy and potentially costly process ending pretty much nowhere, so it is good to start in the right direction.
What is your level?
Choosing a tennis racquet to use can be high science but it can also be relatively simple and a lot of tennis gear sellers have tried to guide potential customers using different methods. This infographic from Tennis Express is a decent enough start.
First of all you need to ask yourself the question of who you are on the tennis court. What is your level of play? Are you fit? Do you need to bring power or tame power?
I have already written extensively on the subject here in a post called Choosing a tennis racquet as well as a Gear of the Year guide (2016) to name a few. However, it really never ends since the racquets fall out of fashion, as well as supply and new ones with new technology enter the market. Right now, the trend in the market is to focus on stiffening (increasing in power) yet vibration dampening technologies, such as Countervail (Wilson), TexTreme (Prince) or Graphene (the new Touch line by Head), but who knows what is next?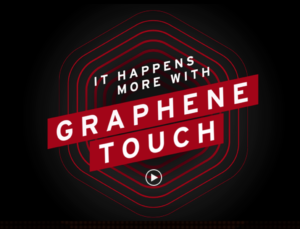 It is of no help to any beginner (unless a young child) to be playing with a frame below 300 grams, simply because there is not enough mass to get the ball moving in a significant way. Better to start there, and then you can either use lead tape
to get more mass on your racquet if that is what you want, or tinker with tennis strings.
Since I have written extensively about this topic and play-tested hundreds of racquets, I will now open up for Q&A. So if you are curious about what frame will fit you, write a comment under this post about your level (posting a link to a video of your play would be helpful of course) and playing experience, and I will try my absolute best to recommend you a racquet and string combo that can work for your game. If you prefer, you can also send an e-mail to helloATtennisnerd.net and I will try my best to give you a solid recommendation.
What are you playing with right now and what is your next tennis buy? Please write in the comments below.