What is the most important thing about choosing a racquet? It is not a question with an easy answer. But here are some things to consider.
Your choice of racquet and string is deeply personal. What you like and what you play well with, is entirely up to you. Yes, you can and should listen to advise from informed people. But the decision is ultimately yours. Some players won't need help with power, others will. Some are obsessed with how a racquet feels, others are not.
I think the racquet needs to feel good to you though. The ultimate goal should be to get something that feels like "home" whenever you pick it up. But "home" looks different to all of us. Some players like "crisp", some like "plush", others prefer muted, while many love getting feedback from their racquet.
What do you like in a tennis racquet?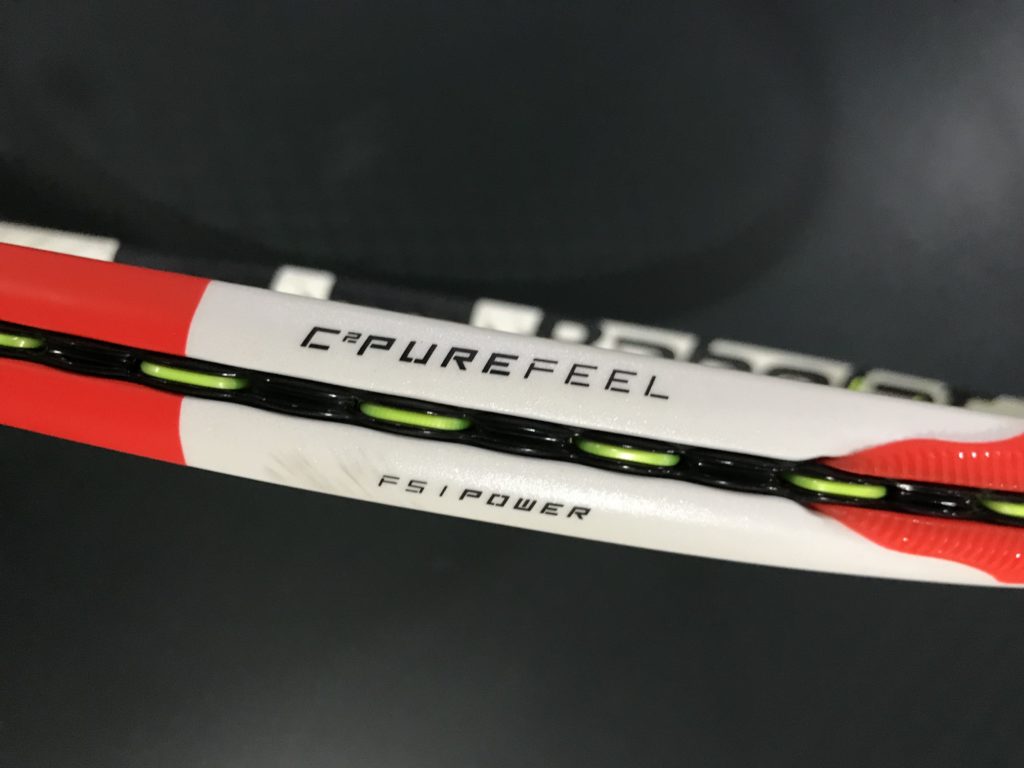 I am not a fan of muted (I would call them "overly dampened") racquets myself. Countervail, Graphene Touch and Cortex Pure feel are not technologies that I appreciated a great deal. But I know players who love racquets with that muted feel.
I used to love playing with very flexible frames at around 95 sq inches, but I have realized I don't play my best tennis with them. So these days I like a medium-stiffness racquet with a more forgiving head size (98-102 sq inches).
The most important thing for my game is that I am connected to the ball. I want to know where in the string bed I hit it so I can learn from that. This can be called "feel", but other things like swing weight, materials, flex rating, and strings also have a big impact on feel.
What is the most important thing about choosing a racquet?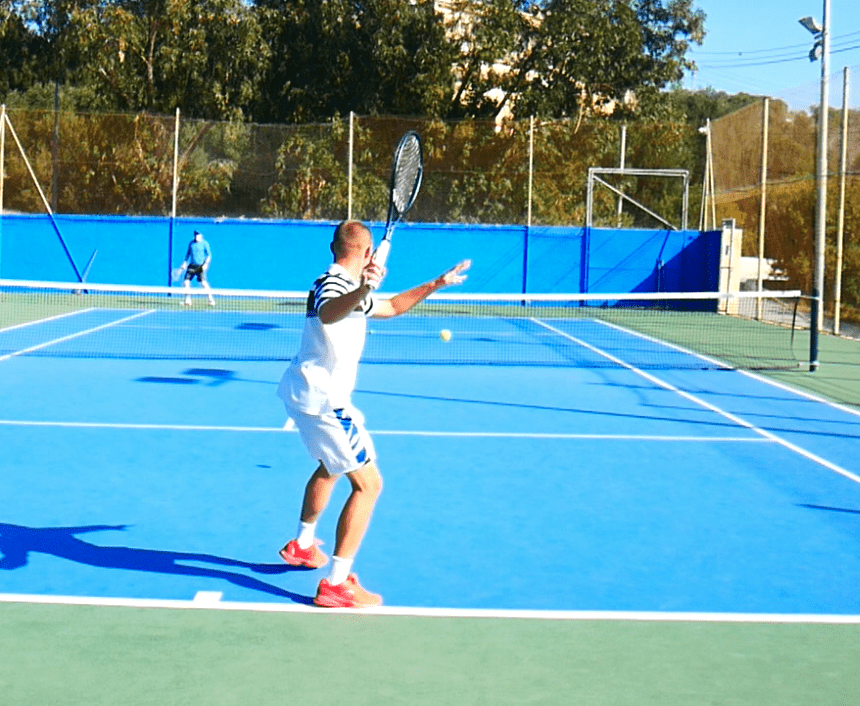 I don't like a racquet to be too muted or flexible. But I also don't like a racquet to be too stiff or hollow-feeling. The balance needs to be right. The racquet has to feel solid, but not sluggish. It has to feel forgiving, yet still connected.
Finding the right frame can take years. But it is good not to get too bogged down into the finer details of it (even for true tennis nerds) The footwork, the technique, and your fitness are still what wins matches.
The racquet can make a difference though. It can give you the confidence you need to trust your skill. It can give you a boost in power, or save your arm from potential tennis elbow or wrist problems. So it should not be overestimated, but not underestimated either. Like with everything – it is about balance.
Where to go from here?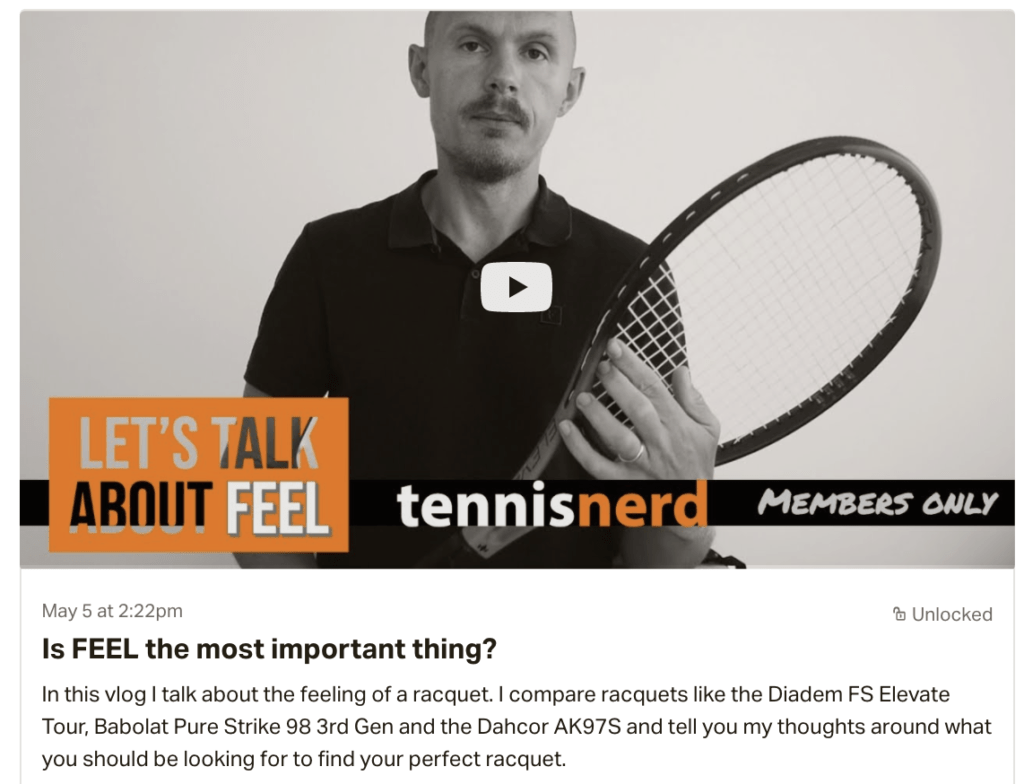 I have created more content about the topic of racquet feel on my Patreon page. Every week I create one or two weekly vlogs about various nerdy topics. There are also Q&A and more than 100 posts of stuff there to read that you won't find on Tennisnerd.net. Subscribing is only $2 a month for the time being.
If you need help finding your perfect racquet, I also offer a racquet consultation service via e-mail. At the time of writing, it has 16 five-star reviews and it is only 20 euro or $22.
I am now curious to hear what you think is the most important thing about choosing a racquet. What racquet is "home" for you? Please share your thoughts and experiences below.